With the Covid-19 outbreak making us all homebound, it shouldn't stop us from being productive and helping each other and giving support to those who need it.
Frontliners are out there risking their lives to keep not only their family safe and healthy but everyone else as well. That is something all of us should never take for granted.
We are lucky that they are people willing to sacrifice their free time in order to help everyone and for them to be able to finally go home to their families. Many have shown their gratitude to the frontliners in many different forms such as donations, funds as well as prayers and kind and loving messages to motivate them in these trying times.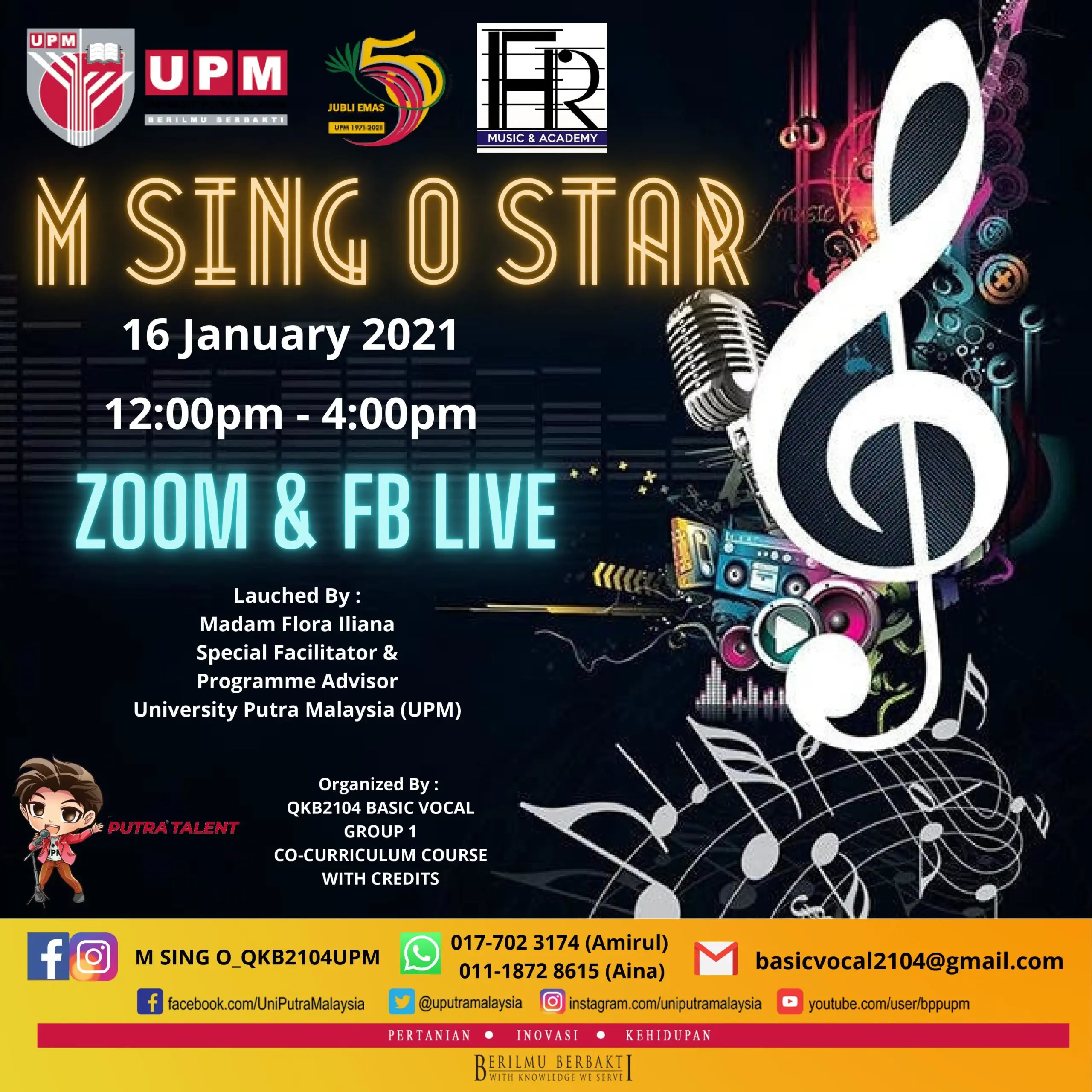 One of the ways to show gratitude to our frontliners is through the power of music and this is what these students and educators have done. The M Sing O Star is an online video singing compilation that was produced by Universiti Putra Malaysia (UPM)'s very own Co- curriculum and Student Development centre in collaboration with FR Music & Academy.
As the UPM Program advisor and Special Facilitator, Madam Flora Iliana said that the program ran smoothly despite not being able to face certain difficulties physically due to the Covid-19 outbreak. She added that she liked the idea and the positive effects the program has brought.
"This co-curriculum course (Basic Vocal 1) offered by the UPM Co-curriculum And Student Development Centre helps students to gain confidence and develop their creativity. Both students and the general public have participated in this and the success of this online program proves the ability and capability of the students who organised this," she said.
The M Sing O Star took a month to prepare and execute. This program is the result of the blood, sweat and tears of many who were involved. From selecting each student's vocals, to the distribution of lyrics and finally to editing the whole video performance.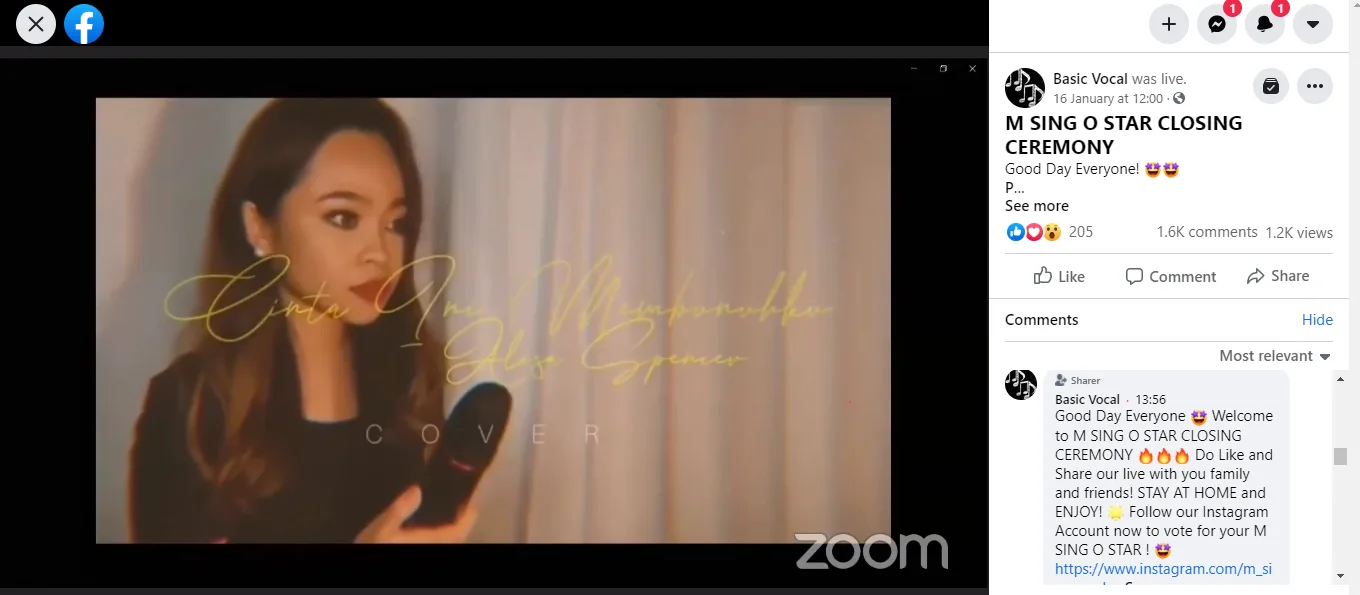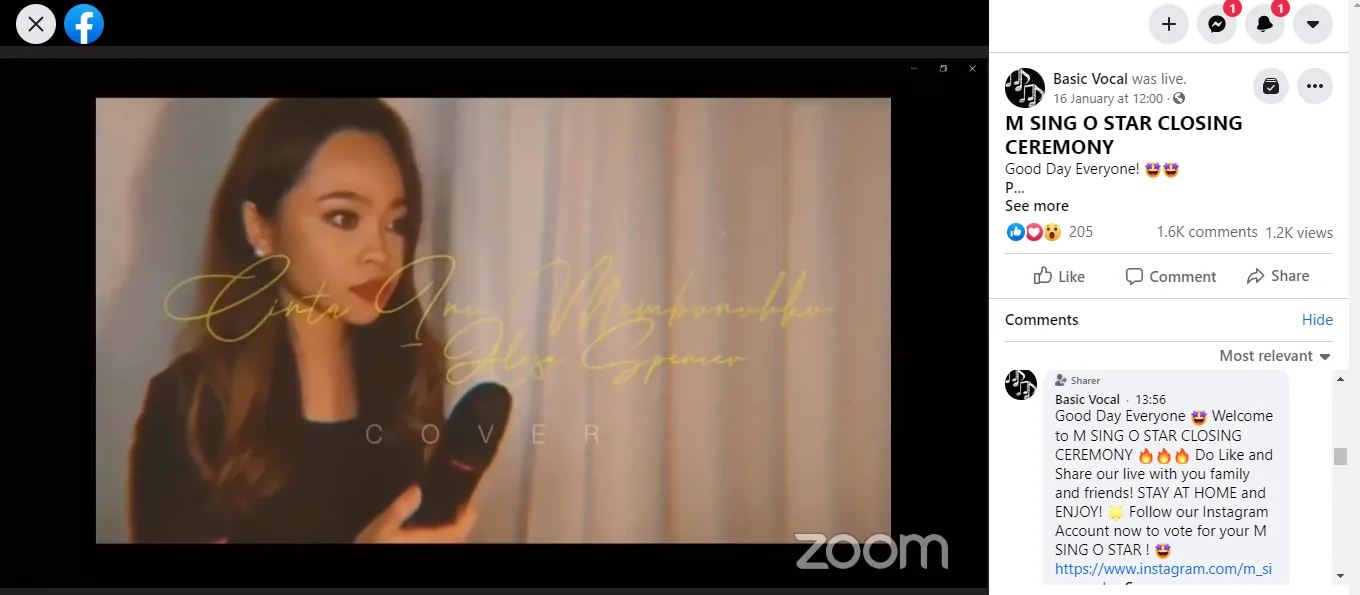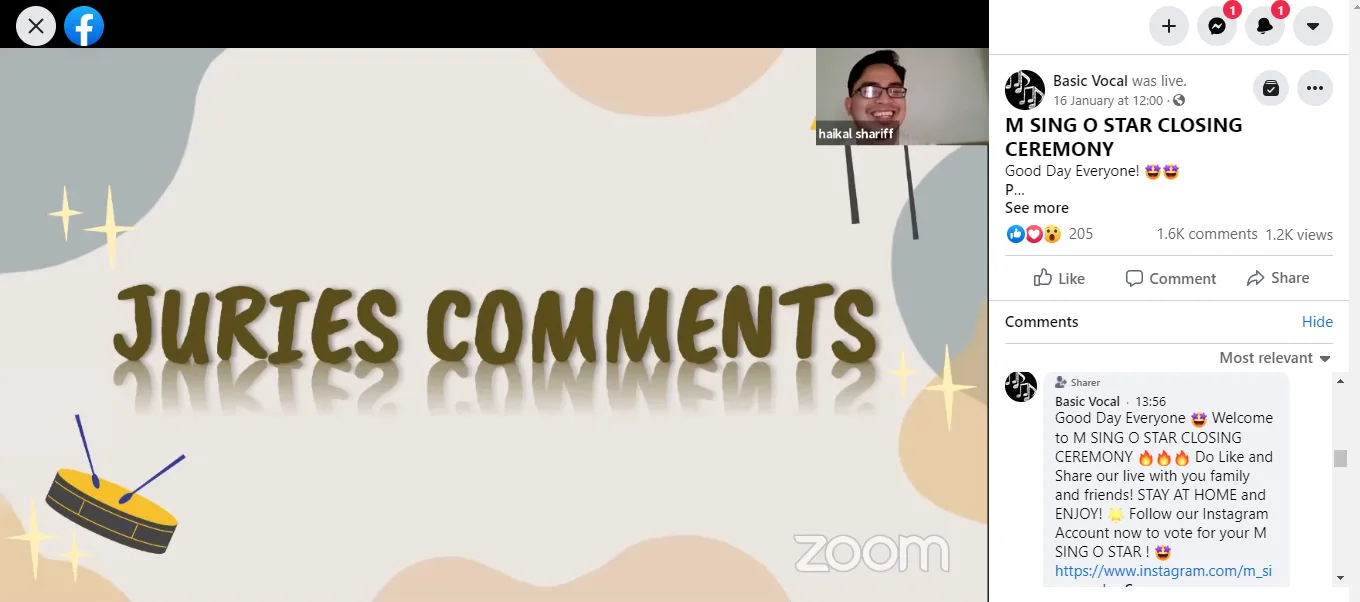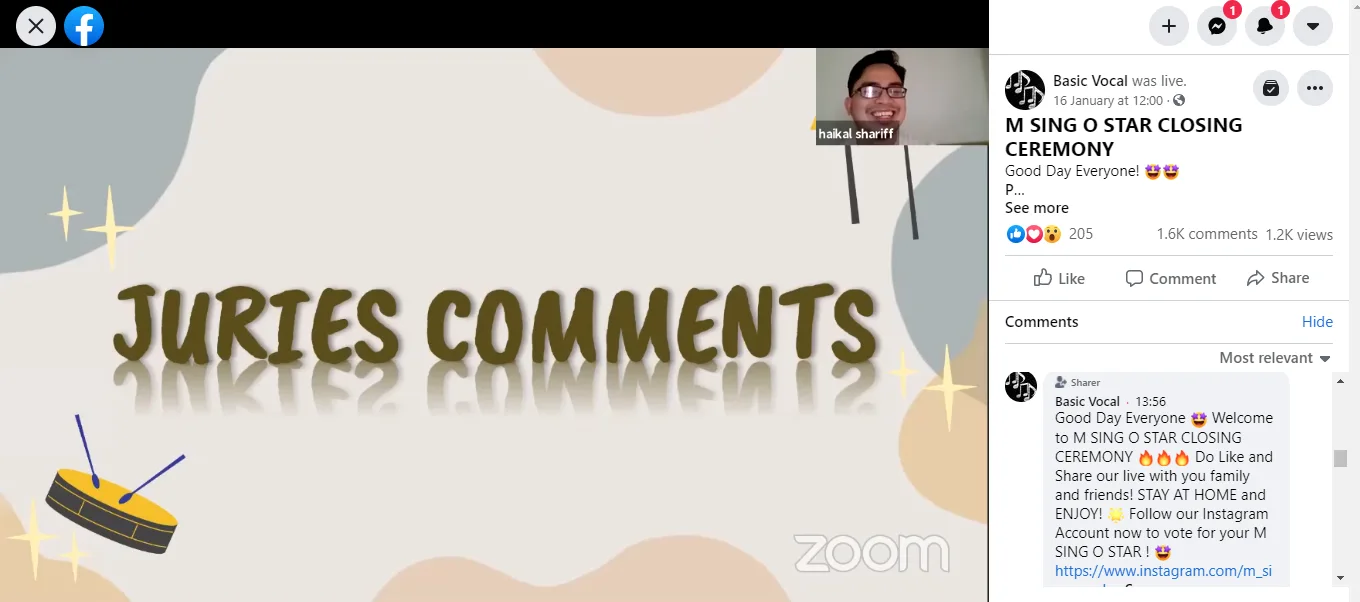 Mr Nur Haziq Fikri Ahmad was the one who lead the program and is also the facilitator for the QKB2104 Basic Vocal 1 co-curriculum course as well as one of the vocal coaches of FR Music & Academy.
"I hope that the music and culture in Malaysia can live on even during the pandemic that we're in. I'm grateful for the platform I have within the Co-curriculum centre in UPM that music and singing could still be taught and help students and the public to enjoy themselves while they're at home," he said.
The program was a success and has received many positive feedbacks from the public and that everyone involved hopes to continue to spread love and positivity through music and singing in the future, be it live or online. If you guys wish to see the program and the performance, you can watch the full thing HERE