If you're a PC gamer, the few things you need in your arsenal include a great keyboard, headset, monitor, and most importantly of all, a good gaming mouse. And now, ASUS ROG have released a new model, with a twist; The ASUS ROG Chakram, a mouse with a joystick built-in.
Honestly, this thing is looking pretty good for someone like me. I'm not an avid PC gamer but I enjoy a few games of DOTA 2 or Overwatch sometimes, but adding a joystick makes it more approachable for a console gamer like me. Not that I doubt the might of a good mouse, but I just enjoy using a joystick for certain functions. But anyway, on to the features and specs. The Chakram gaming mouse comes with support for the Qi standard, and you can connect it via RF (2.4GHz) or Bluetooth. You can also connect it via a USB-C cable, which is bundled in so that's nice.
Before we get to the main attraction of the Chakram, let's go over some of the other features it's got. The left and right clickers both use Omron switches, which means you can switch them out easily by popping off the magnetic cover and buttons. Installing new switches is also a similar process. The optical sensor is also adjustable from 100-16,000 dpi, and that's quite a wide range to be able to switch to. It also has a 40g max acceleration and 400 IPS max speed.
Okay after all that, let's talk about that joystick. It's capable of working in analog and digital mode, making it more flexible to use. When it's in analog mode, it functions as a real joystick like the ones found on pretty much any controller ever. The digital mode however, it becomes a four-way programmable joystick. So that means you'll be able to set seperate commands for up, down, forward and back. They also include longer and shorter joysticks to pop on and off in the socket on the side. And if you weren't feeling the joystick, you can put in the socket cover for a normal gaming mouse.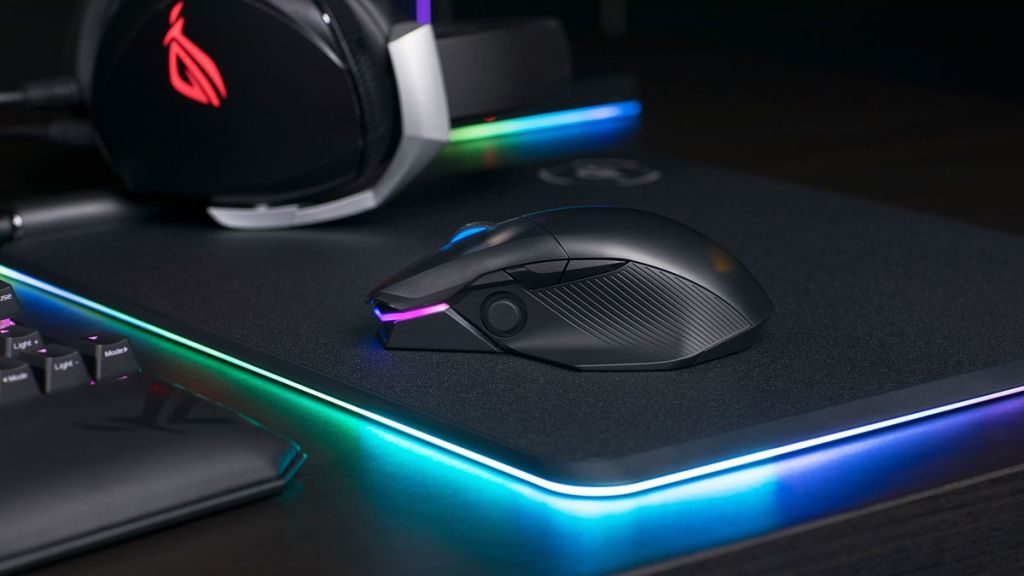 It's honestly pretty cool. At least I think so. It makes for a versatile mouse, and to me, that's worth it. But this is probably really for the intense gamer, as ASUS have it'll retail for around $150 (RM610), and will be available this month. No word on Malaysian availability, but if you really wanted it, I'm sure you can find a way.