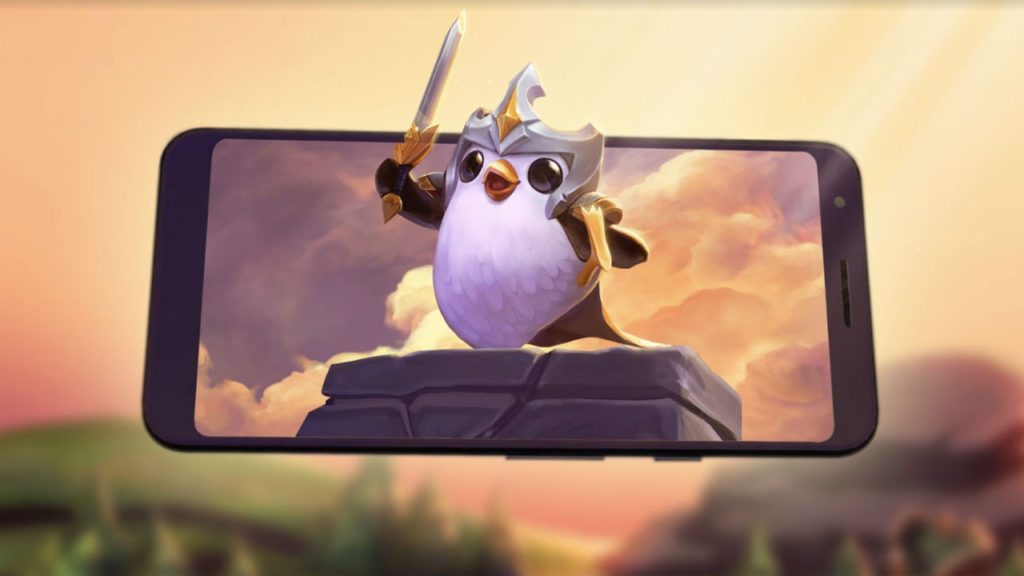 Riot Games has finally launched Teamfight Tactics (TFT) for both iOS and Android users.
TFT is an auto battler game mode, first made available for those who play League of Legends back in June 2019. Players will have to build the best team composition to win against 7 other players and emerge victorious.
Since its launch, TFT has met with praise and drew a rather large fanbase separate from its MOBA counterpart.
As it gained such huge popularity, Riot Games announced that a mobile version was in the works, alongside other League of Legends related content late last year.
Now, the time has finally arrived as TFT makes its mobile debut… or has it?
While the game is indeed released on both iOS and Android, the same can't be said for us here in Southeast Asia.
Some of you may have already downloaded the game, though, and that's an error on Riot Game's part. They actually made a Facebook post about it, too: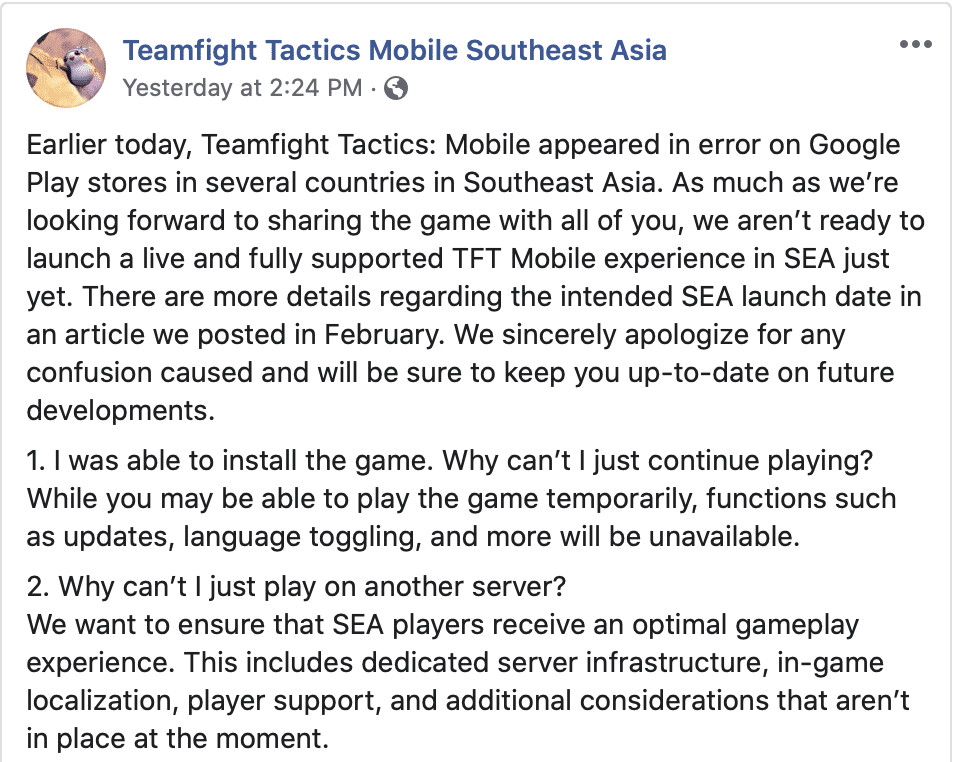 Unfortunately, they don't intend to release TFT mobile in Southeast Asia (SEA) until fall 2020, so that's quite a bummer.
The reasons are as stated in their announcement. Riot Games intends on properly rolling out a Riot Games account system in SEA, so that's the reason TFT mobile will be released in our region later.
In SEA, Riot's popular MOBA, League of Legends is played through partner company Garena and will continue to do so.
But with new games incoming from Riot, they've decided they rather run the accounts system for those themselves rather than with Garena.
Riot also noted that cross-platform play will unfortunately not be available here, as the PC counterpart is, again, run through Garena.
When TFT mobile finally launches, it'll be through Riot's own servers, so cross-play is not possible in that sense.
This is a fairly understandable move from Riot, as they intend to have better control over their future games in our region. Until then, I guess for those looking to play TFT, you'll have to keep playing on Garena's League of Legends client for now.