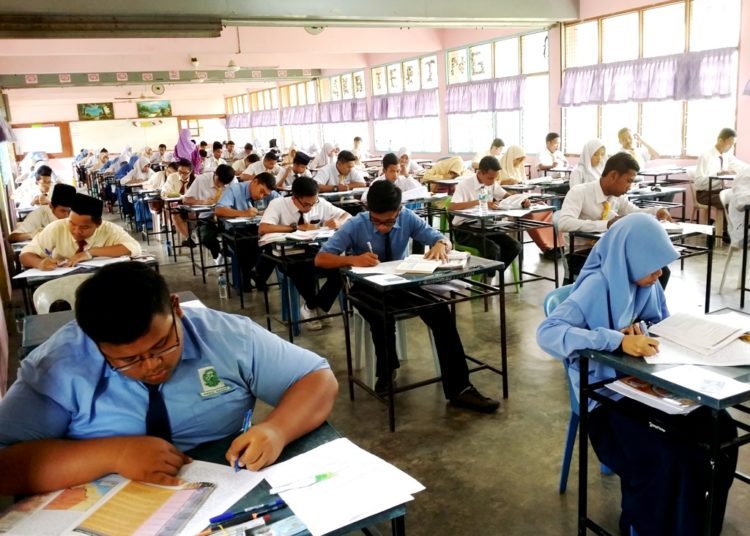 The Education Ministry has issued a statement regarding the SPM exams than was initially planned for 16 November to 7 December, the earlier change was in response to Covid-19 and the closure of all schools in the nation, however the dates have now been revised.
With the schools reopening under RMCO, the ministry did not anticipate the impact of the new norm and the challenges many students will face. In fact the online learning suggestion during the lockdown was a complete failure as many were not even connected to receive lessons. Malaysia is still not ready for a online model as of yet. As for the new dates, MOE will now have the SPM exams from January 6 to February 9 2021, incidentally this will be just 3 days short of Chinese New Year.
According to the released statement, other exam dates has also been revised, SPMU which was suppose to be held on 23 to 30 June will now be 17 August to 30 September this year. Meanwhile, SVM for vocational schools has been shifted to January and May next year.
STPM students sitting for the second semester exams will have to prep for an earlier scheduling, the papers have been brought ahead to  12-18 August, and the third semester has been pushed to next year March. Students who are sitting for other exams are advised to check the MOE website as all exams see a new rooster.
MOE indicated the changes is necessary to prepare the students and to ensure next years school session is not affected, the 5 month closure left the ministry with multiple juggling of exam dates.