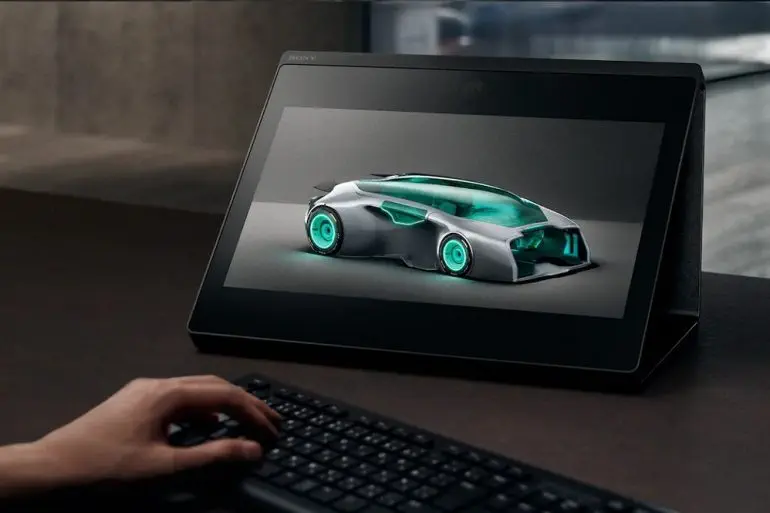 3D glasses are so last year. Basically if you're watching a 3D movie or if you have a 3D screen, you will most likely need some 3D glasses to wear so you can fully immerse yourself.
But the Sony Spatial Reality Display is one of the few that doesn't need for you to wear 3D glasses. No more feeling dizzy! I hope. But obviously, those kinda tech are pretty, pretty pricey. You might need to sell a kidney but hey it's for the 3D experience!
The Sony ELF-SR1 Spatial Reality Display is a 15.6-inch screen that comes fixed at a 45-degree tilt. It also has an eye tracking camera for unaided eyes that helps to make the 3D work. While the display itself is a conventional 4K screen, for each eye it is essentially two 2K screens.
The way this works is that the eye tracker, well, tracks your eyes. Need we say more? In response, In order to match your eye movement, the Sony Spatial Reality Display shifts the micro-lenses on top of the pixels on each side. This makes it possible to look as if the 3D images are floating on top of the screen.
This works, in essence, in a similar way to the Nintendo 3DS, but with much higher resolution and much more advanced technology. On 3 axes, up-down, left-right, and forward-backward, the eye tracking on the Sony Spatial Reality Display operates. The adjustments are also made "on a millisecond level" at frequencies.
But it needs to be run with a powerful Windows PC in order not to cause the type of headaches associated with the handheld console. Some time in the future, Mac support is also anticipated. Check out this video below:
And like I said before, this tech ain't cheap. Made specifically for professionals, the Sony Spatial Reality Display costs US$5000 which is RM20,773. Wowza! Yeah definitely need to sell a kidney to get this. What do you guys think?