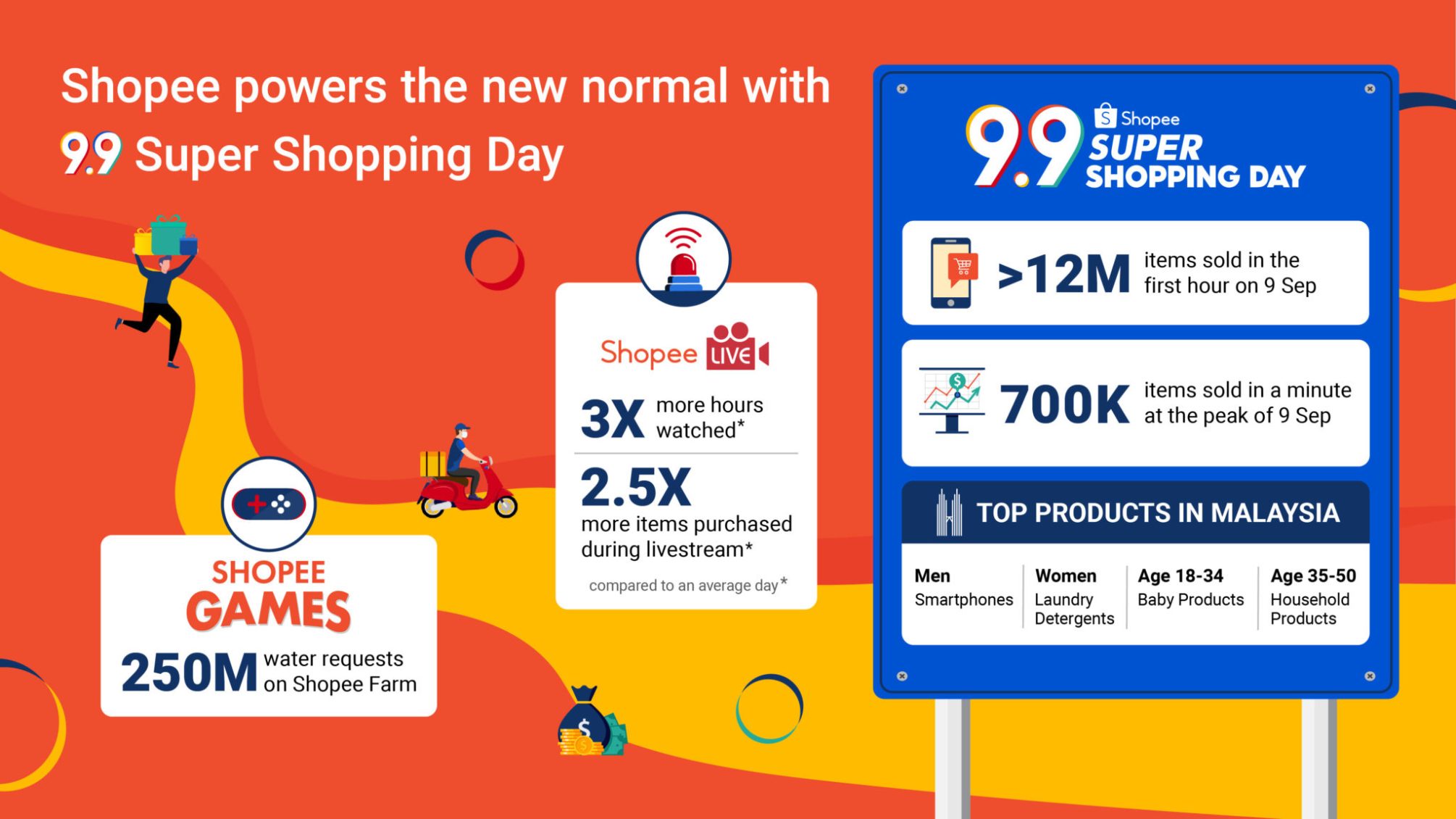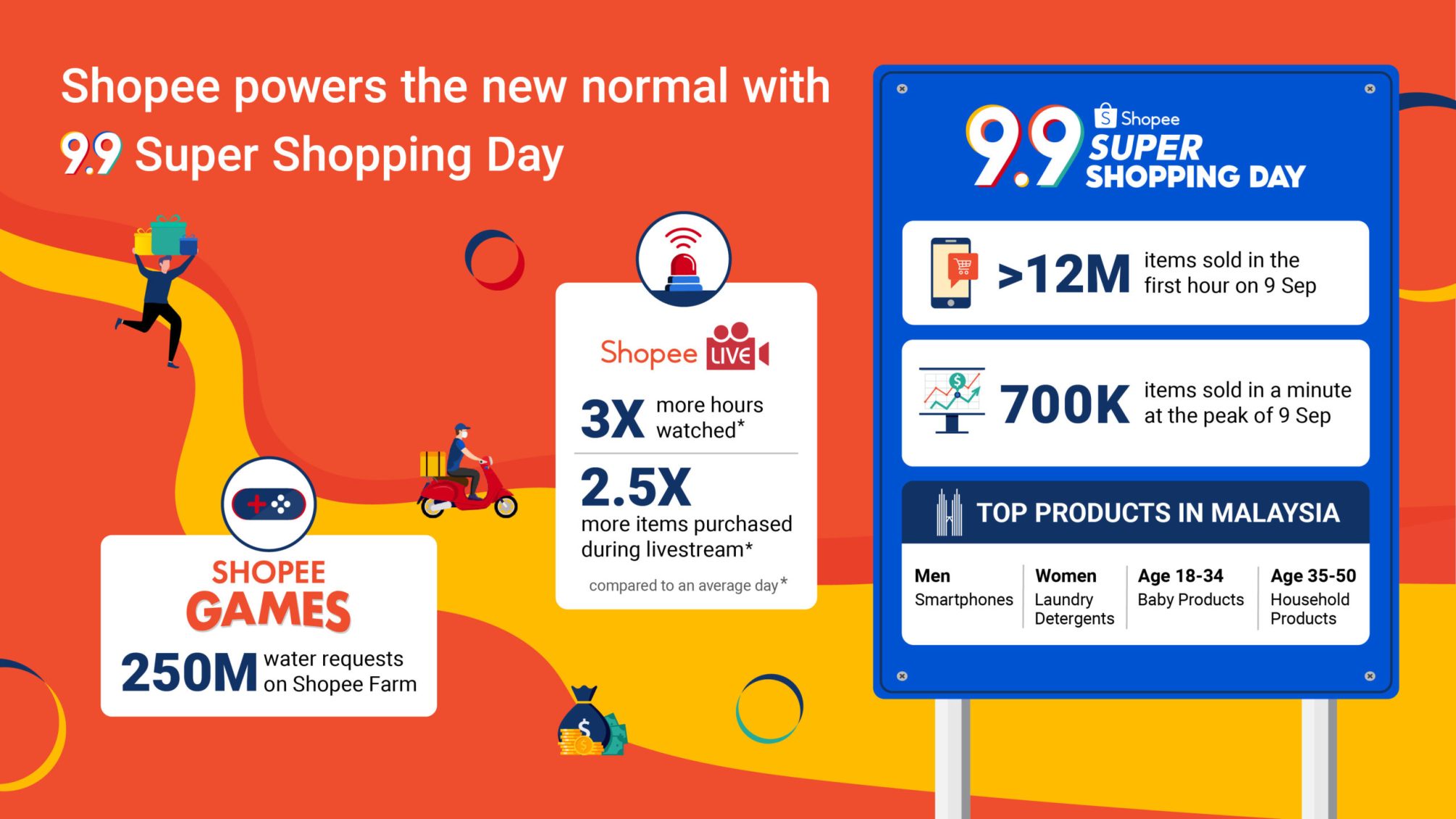 It looks like Shopee has concluded its most successful 9.9 Super Shopping Day. Powered by Shopee's robust ecosystem, the 9.9 Super Shopping Day delivered super entertainment and shopping deals for users and supercharged economic recovery for sellers and brand partners, with over 12 million items sold in the first hour on 9 September.
Yup. 12 freaking million items sold in an hour. 
Shopee delivered on its three commitments for 9.9 Super Shopping Day across the region 9.9 Super Shopping Day acted as a springboard for economic recovery as sellers and brand partners in the region maximised their visibility and sales on Shopee. Participating brands and sellers enjoyed strong sales growth, with 700,000 items sold in a single minute at the peak of 9 September.
So how on earth did 12 million items sell in the span of an hour, wouldn't the platform crash?
Well, Shopee's strong ecosystem ensured buying and selling remained seamless even as shopping activity peaked during 9.9 Super Shopping Day. Sellers and brand partners leveraged Shopee's integrated logistics network to fulfil their orders, while users enjoyed seamless transactions with a wide array of payment options on Shopee, including its mobile wallet ShopeePay.
Shopee also offered a super collection of entertainment throughout 9.9 Super Shopping Day. Users enjoyed all-day fun and earned special rewards with Shopee's supersized range of in-app games, with 250 million water requests on the crowd favourite game, Shopee Farm.
Okay but what on earth were people buying anyway?
It turns out that Home & Living was one of the most popular product categories on 9 September as Malaysians turned to Shopee to spruce up their household. Men were actively shopping for smartphones while laundry detergents were a hot favourite among women.
Various baby-related products including diapers, wet wipes and children face masks were a hit among
users aged 18 to 34. As for users aged 35 to 50, they mostly shopped for household products such as home storage solutions like shelves, racks, and organiser boxes as well as cleaning supplies like
detergents, dishwashing liquid and sponges.
Meanwhile, users of all ages regardless of gender and race were seen to be purchasing MILO, proving to be Malaysian's all-time favourite chocolate malt drink. Mobile and electronic brands, retailers and sellers on Shopee Malaysia all recorded strong performance on 9 September. A testament to the robust demand, the newly-launched POCO X3 NFC (6GB + 128GB) saw a sell-out of 1,000 units within the first 2 minutes of the sale, at 12.02am.
So there you have it. You'd think that people would be saving money in these trying times but I guess good deals are hard to pass on.