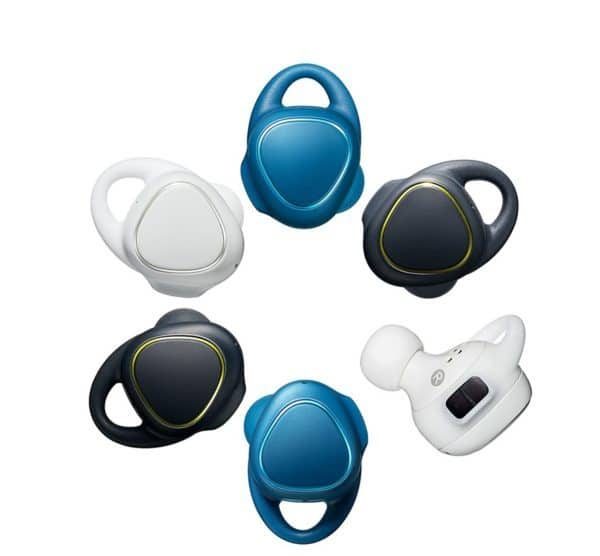 Being a jogger or runner, a bane to many is having to cope with the dangling cables from the earbuds and the uncomfortable weight of a smartphone or MP3 player in the pocket. I am one of those who like to run light. Many of use like to listen to music while we go for our fitness regime and now with the advent of smart trackers and bands, these gadgets have become essentials part of gears in our sweat bag. So what if there's product out there, that combines all these into one single ear piece without those pesky dangling cables? Hallelujah moment…right?
Arriving in stylish form and function, are the Samsung Gear IconX wireless earbuds, cutting the cords and making them your personal trainer is the answer to questions that had been asked in locker rooms for years. Sammy says the earbuds will fit snugly in your ears even if you jump, run of jog, they are ergonomically design to stay intact and comes in small, medium and large. Bringing useful Gear features to the earbuds like smart tracking of your activity and give updates on data from speed, distance and duration to heart rate and calories burnt via a dedicated voice guide is rather nifty from this tiny plastic knob.
Controlling is by touch, a single tap stops or plays music, double tap takes you to the next track and swipe up or down for volume. All well thought of by the engineers, we should agree.
Icon X offers 15 different real human languages to choose from to take you through the extra mile, besides if you dont need a trainer literally in your ear, you can listen to your favourite music on possibly the smallest music player out there. With 4GB of internal memory it can hold up to 1,000 tracks, with a bluetooth streaming option depending on your choice.
If there is one item that can be listed on a fitness enthusiast wish list this year, it would most definitely be the Gear IconX.