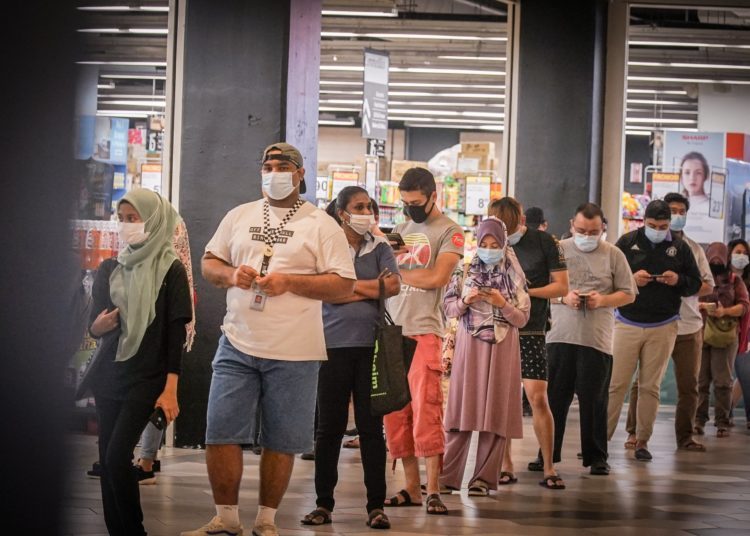 Its official, Malaysians are required to have their face masks on when in crowded public space, the new guideline announced by Security Minister Dato Seri Sabri Yaakob takes effect from August 1.
For those caught flaunting the new rule could be fined up to RM1000, the Minister highlighted that under the Dangerous Diseases Act 1988, there are certain provisions that permits the Government to enforce such rules. Malaysia has been seeing a rise in Covid-19 cases ever since the country went into recovery mode, the opening up of service sectors has become a hotbed for new transmissions.
At first cases were predominantly from illegal migrant workers which the Immigration and Customs Department have been working to address, then the clusters started forming from citizens returning from abroad. In total there's 19 new active clusters requiring urgent attention and tracing.
Medical reports indicate that wearing mask and social distancing, tremendously reduce transmission of the virus and it was successful in curbing the spread in the country. However of late the people have  become lax in adhering the SOP with many seen without face masks in public. Most Malaysians welcome the decision and supports the Government in its efforts.