Razer, arguably the biggest gaming peripherals company in the world, has started making cases for the new iPhone 11 lineup. Yep, you read that right, Razer, who has their own phone line, are making cases for a competitor. Now maybe I'm misinterpreting things, and it's not as bad as it seems, but to me that just seems kind of weird. Why would they? Why?? It's like making Burger King and McDonald's both make burgers, but Burger King started selling their fries at McDonald's. Honestly. Sh*t's weird.
But that being said, these cases are more than aesthetics. There's two models, the Razer Arctech Slim, and Razer Arctech Pro, and they have some varying differences. But mainly, it's just that the Slim is thinner, and the Pro has more protection. They both however, do come with Razer's proprietary tech, because the cases are made of Thermaphene. This makes it better for heat dissipation, especially during heavy usage. The thermally-conductive lining redircets the trapped heat, and basically makes it cooler to touch.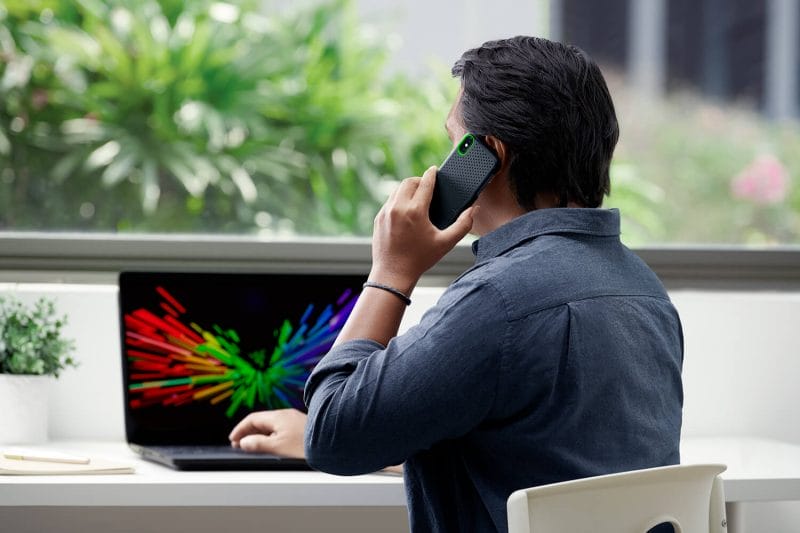 It's also got some other features, like the standard soft microfibre lining on the inside, and exterior perforations that also help airflow. That's low-key a fancy way of saying holes on the back. But there's something else that's on my mind with this news. With the focus on gaming all of the sudden on Apple's part, with the release of Apple Arcade, could this be something more?
Is this Razer's way of affirming Apple as the mobile gaming king? I don't see Razer making cases for other smartphones (besides their own Razer Phone), so I'm going to take it that way until I'm told otherwise. The cases without a doubt are a looker, but with the enhanced performance they give, I'm inclined to believe there's a reason behind that. Or maybe, they just wanted to make some extra money with some phone cases.
Yeah, that's probably it.