So far, I have yet to be disappointed with EZVIZ. Their cameras are just that good. Honestly, every company, malls and apartments should invest in EZVIZ security cameras. You'll get everything you need.
That may sound bias as this is only my second EZVIZ camera review, true. But let me tell you that both times I've reviewed their cameras, I was never left disappointed. So, I've gotten the chance to review the EZVIZ C6CN 1080p Pan & Tilt Wi-Fi Network Security Camera and for this review, we're going to be looking at the design, usability, image and video quality, app, storage and I'll give my final thoughts by the end of the review.
Design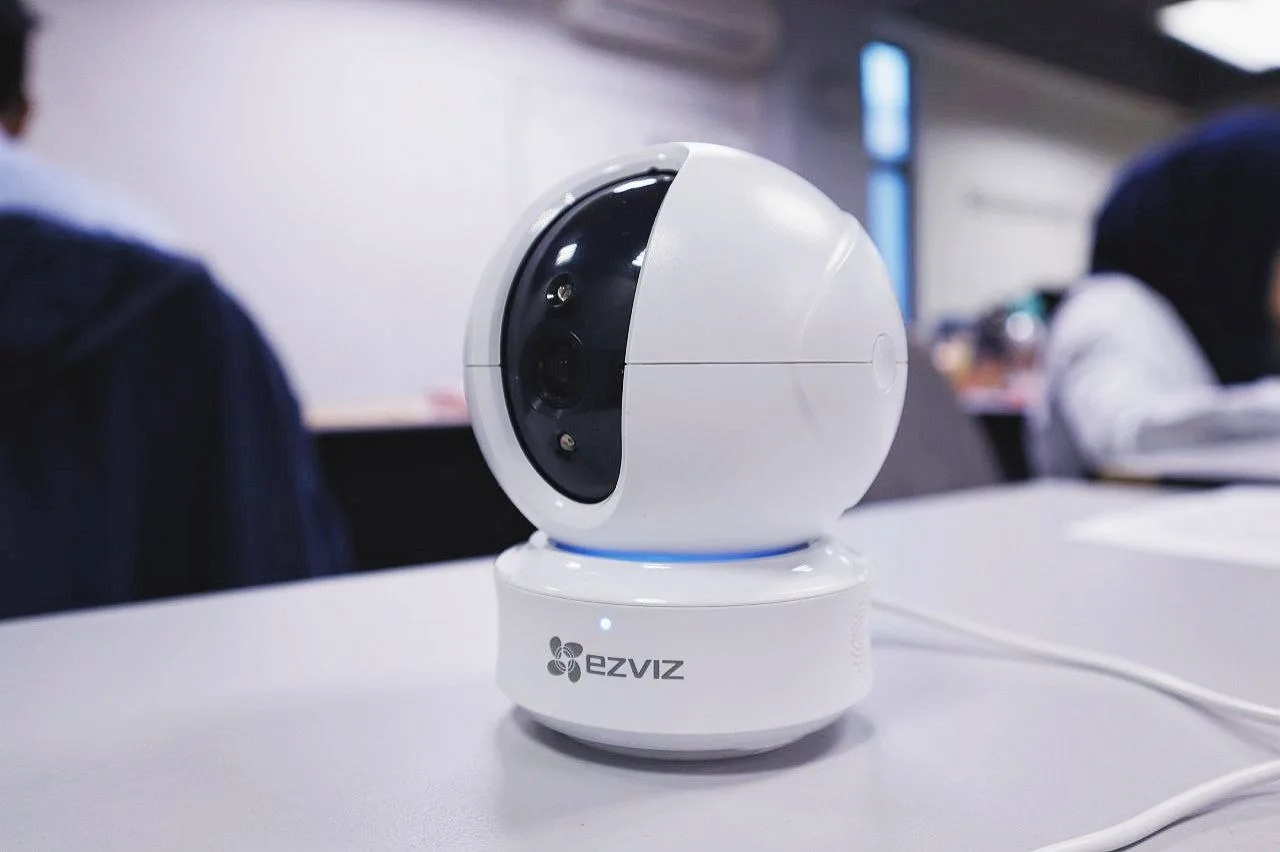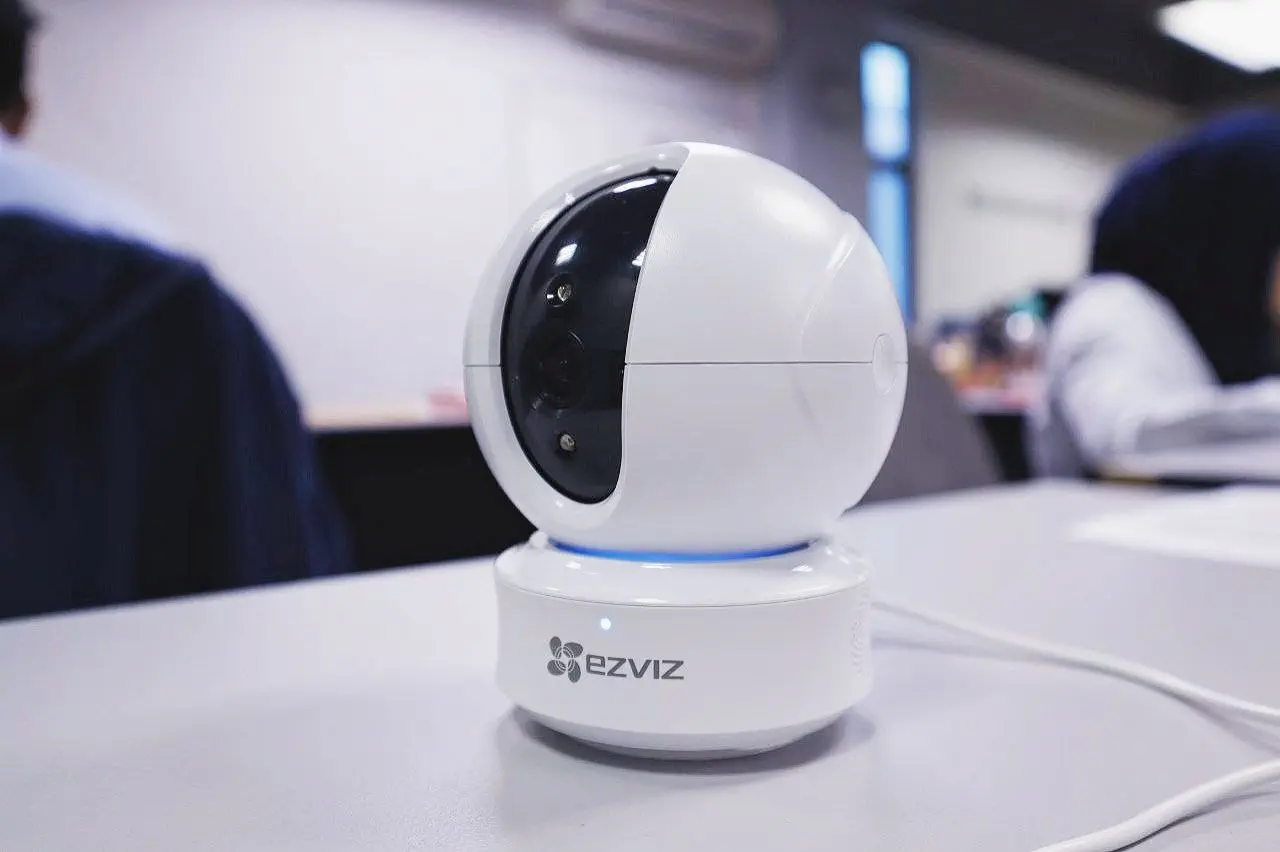 If you look through EZVIZ's catalogue on their website, design is never an issue. The simple black and white colours made the design of each of their products look more futuristic and the EZVIZ C6CN is no different.
Usability
Good thing I made an account from the previous EZVIZ camera I reviewed so all I needed to do was re-download the app and log in to my account. Just like with the EZVIZ C1C camera, the app works the same except with some extra features.
Again, the app will not take you long to set up. The interface is very user friendly and it won't take you long to figure out how to navigate. By installing the app, you're able to see whatever appears on camera live from your phone and you can even record and screen capture.
The features may differ with each camera you connect the app to. With the EZVIZ C6CN, you're able to pan and tilt the camera to your preferred direction. Here is a screenshot/video recording on how that works.
Here's what it looks like from another angle pic.twitter.com/PzkvhTcb3y

— LiveAtPC.com (@liveatpcdotcom) January 14, 2021
As you can see, even when you're at the office, you can move your camera to face left, right, up and down just by opening the app on your phone so you'll have a better picture of the surrounding.
It even has motion tracking so the camera basically detects movement and follow the object that is moving  as you can see if you scroll further down to this twitter thread.
Image and Video Quality 
This was something I expected to see and was not disappointed. I was so impressed with the image and video quality of the EZVIZ C1C, I didn't expect anything less from the C6CN. The camera comes at 1920 x 1080 resolution and it looks good.
Our office after hours. Creepy how clear the image quality is.

Taken with the EZVIZ C6CN pic.twitter.com/GLtbtZtPhX

— LiveAtPC.com (@liveatpcdotcom) January 14, 2021
The night vision, again, impressive. I definitely felt uneasy by how clear it is in the dark that I'm hoping nothing supernatural or paranormal pops out to say hi. I need to cut down my horror movies screen time.
Two-Way Audio
Have you ever watch a movie where you wish the person in the security room could talk to the other person in the other room through the CCTV? Well, with the EZVIZ C6CN, you can do just that. Yes, the camera doesn't only come with a microphone for it to capture audio but it also has speakers where you can speak through the app.
Two-way audio from the EZVIZ C6CN pic.twitter.com/qYr7K6B0Zm

— LiveAtPC.com (@liveatpcdotcom) January 14, 2021
This is a good way to talk to people that's in another room far away from you. Who knows, it could be a good alternative to Zoom or Skype. The mic picks up whatever sound that's in the room. From experience, audio quality may not be the best in my opinion but it is however clear enough for you to have a conversation with someone on the other side or if you want to check if the video footage that you were recording.
Storage
If you want to record the footage or images from the EZVIZ C6CN, you have the option to save it on your phone, SD card or you can subscribe to the camera's CloudPlay on the app if you need a little extra storage. So basically you get pretty options on where you want to save the camera files.
Final Thoughts 
For the prices of RM 160.97 for the 1080P, I'd say those are pretty good prices for what you're getting. Everything from design, image and video quality, performance, easy installation, app navigation and storage, you don't need to look far for a good quality security camera.
If you think the EZVIZ C1C was good, you're in for a treat with the EZVIZ C6CN as it has more functions and features for you to try out.