While us as consumers look for aesthetics and price in a notebook PC as a main point, corporations and enterprises will be more concern with functionality and robustness. These are virtues adherent in Lenovo's ThinkPad range of system known for their military grade hardiness and high performance level in any working environment.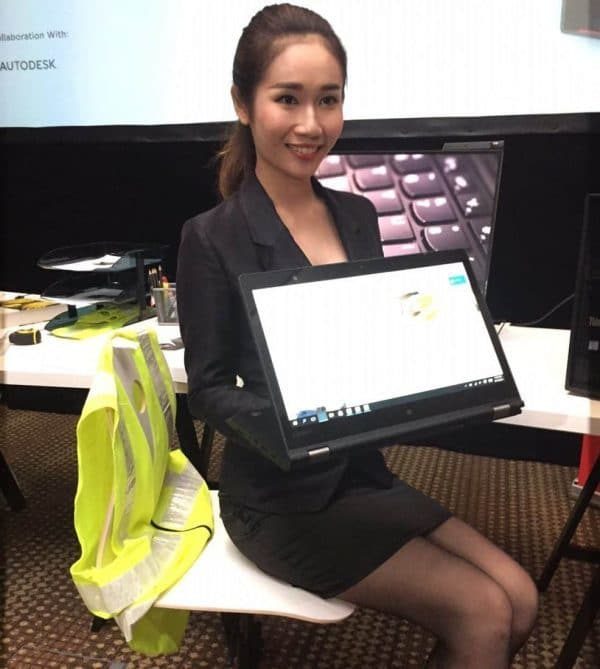 Keeping steadfast to the legacy the name brings, the largest PC maker in the world introduced two new devices, the ThinkPad P40 Yoga Mobile Workstation a first 2 in 1 for enterprise use and ThinkStation P410 Workstation targeted towards the soft skill industry like designers, architects and engineers.
"Whether it's for the creatives to unleash the ultimate design experience, or for businesses to have the unmatched usability, Lenovo provides the solutions customers need to accelerate their business decisions to be top industry leaders. The world's first multimode mobile workstation ThinkPad P40 Yoga showcases amazing innovation and the power of Intel technology for creative professionals while the ThinkStation P410 gives a serious boost to mainstream workstation computing."
Powerful enough to run Autodesk 3D, the P410 Workstation has been certified by the software giant that usually require heavy lifting by PC's to run the application that's common in manufacturing, building and construction, and entertainment industries which do expect the highest levels of reliability and stability.
To think that a multimode laptop could be useful in workplace is a misnomer, showcasing the product at the launch, applying the various modes in everyday work life of an engineer, designer or architect is very obvious. Its versatility of being in laptop mode, stand, tent and tablet—gives these professionals the flexibility to do more no matter the requirement. And with the systems sketch capability thanks to the highly responsive pen and touchscreen powered by the Wacom Active ES technology, the ThinkPad P40 Yoga is the device many have been looking for.
Fear of powering such heavy software and data is allayed with the internal running of an Intel 6th Generation Core i7 CPU and up to 16GB of RAM, making the laptop handle range of professional applications such as Autodesk CAD and CAE software, including Autodesk Fusion 360 and Autodesk Inventor with ease.
For the first time the innovative Lift 'n Lock keyboard is introduced where the frame automatically rises around the keys when the Yoga device switches into tablet mode. As for the workstation, the inside workings features Intel Xeon E5-1600 v4 processors with Intel Turbo Max 3.0 Technology and is modular for customisation.
The ThinkPad P40 Yoga Mobile and ThinkStation P410 Workstation are now available and will be priced from RM5,999 and from RM4,999 respectively, inclusive of GST.