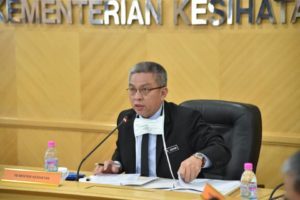 After many, many years and countless of research done worldwide and even locally, the Ministry of Health just announced yesterday that they will collaborate with the Ministry of Education to conduct a survey on school students' mental health. 
Wow. Took you guys long enough. Better late than never I guess? Is it because of the pandemic? Is it because of the MCO? Well, whatever the reason is, MOH minister Dr Adham Baba said that this survey is a government's essential to address these mental health problems that students are experiencing or suffering from such as depression, anxiety, and stress that would lead them to suicidal tendencies.
He went on to mention findings from few of the many studies that have been done from previous years and years before on mental health problems among Malaysians especially the youths. 
He also mentioned that both MOH and MOE have been collaborating to study and tackle the issue since 2011 yet the outcomes for some reason are usually more studying than tackling. 
What do we know now? Not much is shared yet on how they will conduct this survey but will actions be taken after the findings are out? Guess we'll wait and see then.
Meanwhile, Lee Lam Thye, a member of the Health Ministry's Mental Health Advisory Council asks the government to decriminalise suicide. More on that here https://www.thestar.com.my/opinion/letters/2020/07/27/do-not-criminalise-suicide.