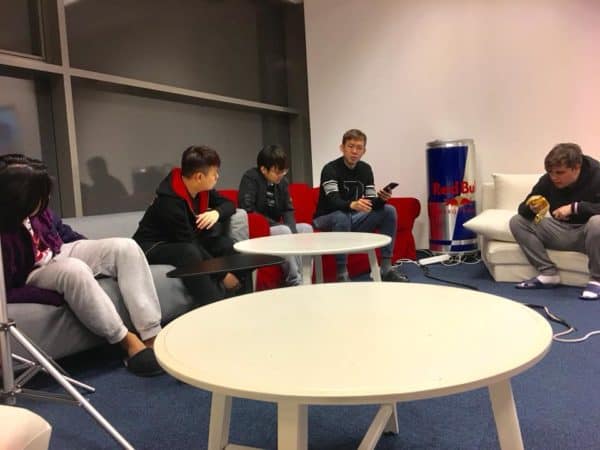 Once again, Mineski falters on the international stage, this time at the PGL Bucharest Major as they get knocked out by team OG. The only hope of Southeast Asia now lies on TNC Pro Team's shoulders as they have put up strong performances, bringing themselves to the playoffs.
The PGL Bucharest Major is the first of its kind to feature a Swiss-system format, which means all 16 teams play a best-of-1 match in five different rounds. Only two teams managed to secure three straight wins, which sends them through to the playoffs and they are Evil Geniuses (EG) and VGJ.Thunder (VGJ.T).
The six other qualified teams through to the playoffs are Newbee, Virtus.pro (VP), Team Secret, Team Liquid, OpTic Gaming and TNC Pro Team. Sadly, Mineski isn't one of those teams as they lost three out of their four matches.
Mineski's first match was against TNC Pro Team, their fellow SEA counterpart and while Mineski have gotten the better of TNC on multiple occasions, they never seem to find their form on the big stage. Both teams went for a heavy teamfight lineup with TNC drafting heroes like Tidehunter, Puck and Gyrocopter to go up against Mineski's Magnus, Death Prophet and Lifestealer.
While Mineski did boast a stronger team on paper, the real truth was all the more surprising as TNC were the far superior team from the get-go.
With their first lost under their belt, Mineski dropped down to the lower bracket of round 2 where they went up against  compLexity Gaming (coL) from North America. Considered one of the best in the NA region, coL also has a habit of folding under pressure during LAN tournaments. The PGL Bucharest Major wasn't the case as they dispatched Mineski with ease.
With a lineup like Tiny, Visage and Viper at the front lines, it wasn't surprising to see coL take a commanding lead during the early stages of the game and managed to steamroll Mineski into submission. What was disappointing about this game was Mineski's draft, which featured the likes of Medusa, Mirana and Doom. While Mirana is a great hero throughout the game and Doom can easily catch up due to his ability to eat creeps and turn them into gold, Medusa takes a very long time to come online.
At the other end, we have coL with a Chen and Ancient Apparition, making their pushing power much stronger. In the end, it was too much to handle as by the time Medusa did farm up some decent items, coL were already too far ahead.
Having already lost two games, Mineski were on the brink of elimination. Dropping to the lower bracket of the third round, they went up against Vega Squadron, who were also having a horrid time with two losses as well. With both teams fighting for survival, it was Mineski who eventually came out on top, sparking a fire within them to keep their PGL Bucharest Major dreams alive.
Drafting a core lineup of Gyrocopter, Puck and Nature's Prophet, Mineski looked to take the fight to Vega, who drafted Lifestealer, Broodmother and Queen of Pain. It was a very back-and-forth match between the two, knowing what's at stake here but Mineski managed to just oust Vega for the win.
Moving themselves up to the lower bracket of round four, Mineski went up against multiple Major winners OG. While boasting a wealth of talent and experience, OG have not been able to make their current roster gel after the acquisition of Roman "Resolut1on" Fominok.
OG drafted a hard carry Naga Siren, something that isn't common the professional scene as she's mostly used as a support. This was backed up by an Omniknight and a Dragon Knight so OG were going for a hard push and teamfight control lineup. Meanwhile, Mineski went for Mirana, Nature's Prophet and Obsidian Destroyer.
Mineski managed to grab a good start to the game, taking early kills against OG's core heroes. However, as the game progressed OG managed to slowly claw their way back into the game, buying time for Naga Siren to farm up her items. As the game progressed, Mineski's somehow managed to maintain a sizeable lead over OG, even threaten their base and taking a range barracks before the 30-minute mark.
Sadly, it was for nought as slowly but surely, Mineski's grip of the game and their hopes of survival were slowly dwindling. This all culminated in a five-man teamwipe after 33 minutes into the game. Come 40 minutes and it was OG's turn to threaten Mineski's base with Dragon Knight at the front lines. Not being able to stop him due to Omniknight being able to keep him alive, Mineski gave up their first lane of barracks. It was all downhill from there and Mineski eventually tapped out.