The closed beta of the somewhat anticipated Minecraft Earth will launch and be available within the next 2 weeks on iOS, and the Android version coming after. So you might be asking yourself, what is Minecraft Earth? Well who better to explain than them, themselves!
In a nutshell, you use the near-magic of augmented reality to overlay a beautifully blocky Minecraft world on top of the real one, where you can then build incredible structures together with others, collect these nifty things called tappables and level up to gain new and improved build plates. Easy!
They go on o say that if you're 'really lucky', you could be playing the game in the next two weeks. A limited number of players in a few select cities will be able to Minecraft their actual real world.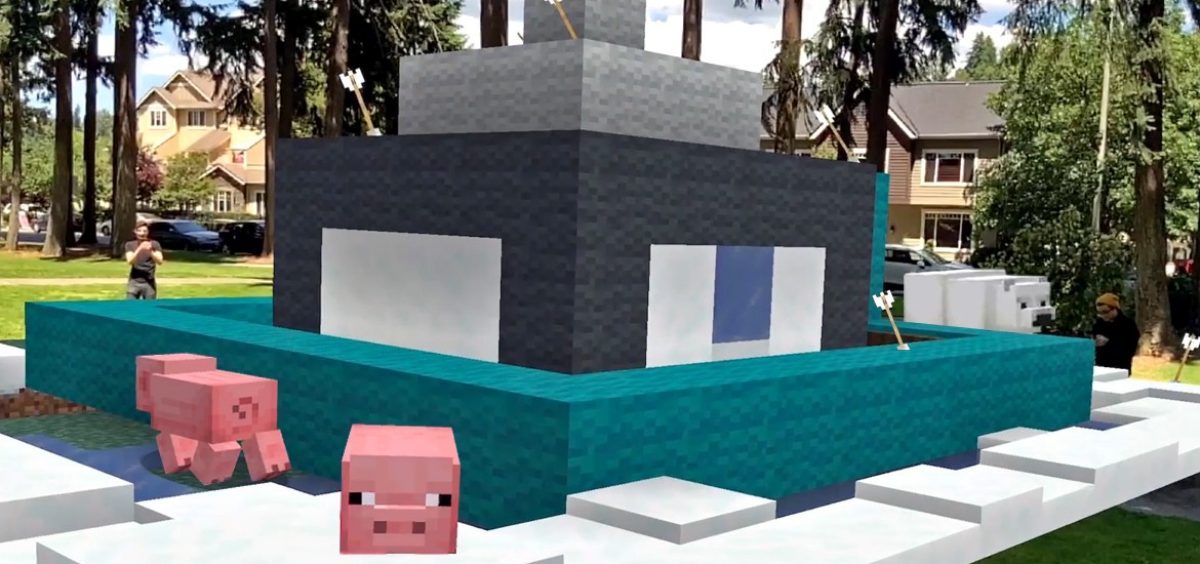 Here are a few details about the Minecraft Earth closed beta that they mentioned:
The closed beta will launch for iOS in the next two weeks, with the Android version following soon thereafter.
As with most closed betas, the number of participants will be limited in numbers and locations. This is to make sure our servers are able to keep up with all the exploration, creation and, hopefully, surviving that is going on around the world. To learn about the current availability of the beta, ​follow Minecraft Earth on Twitter​!
As is also common with beta versions, your progress will occasionally be reset as we test and develop various features of the game.
If you are selected to participate in the closed beta (congratulations!), you will receive an invitation email to the email address you have associated with the Microsoft Account or Xbox Live account you submitted in your registration.
If you are selected (congrats again!), you will need to play at least once every 7 days. If you don't, we'll give your spot to someone else, as space in the beta is very limited.
You have to be 18 years or older to participate.
If you're interested, try signing up for the close beta here! It might not be available everywhere, but you never know! They might need someone to test it in Malaysia as well.