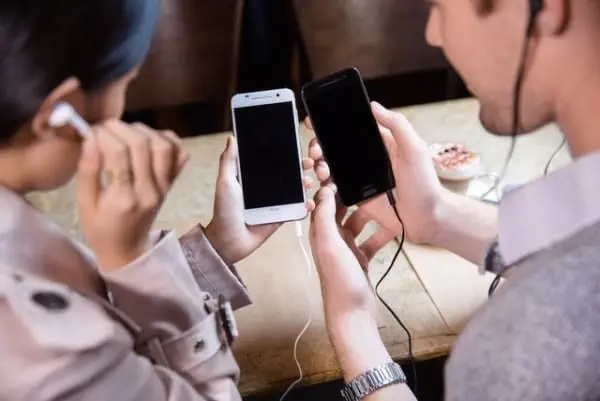 Thought it would have been more, we have seen them constantly fidgeting with their devices at the office (we have millennials in PC.com), in trains and even at the dinner table. So, the report that an average millennial (aged 16-30) in Malaysia spends 3.8 hours a day on their mobile devices comes as no surprise at all. According to Connected Life the company that did a study of 60,500 internet users worldwide from global research consultancy TNS, that's the equivalent of almost 27 hours every week, or 58 days every year. Looking across the globe, they are one of the most addicted to mobile: globally, Millennials with internet access spend on average 3.2 hours a day on their mobile devices.
The survey also adds that when on their mobile, Millennials in Malaysia split their time between browsing social media platforms which accounts for 48% of device time, watching videos (36%), and online shopping (16%). They also continue to consume media in traditional ways (e.g. TV, radio and newspapers) but with much lower frequency than previous generations.
Brands Need To Re-Think
Marketing to this group can be complex, brands are understandably focusing on how they can best reach these audiences via these new channels. However, concentrating on engaging Millennials can be an expensive distraction. By constantly trying to keep up with the most digitally advanced consumers, brands risk leaving behind other consumers who are also shifting their patterns of behaviour, albeit at a slower pace.
For older consumers who are online, traditional media habits still hold strong with the 46-65 age group in Malaysia spending 1.7 hours each day watching traditional TV, half an hour listening to the radio and the same reading newspapers. Yet older consumers are still a shifting target, and are using online platforms on a much more regular basis. Those online aged 46-65 spend 2.4 hours a day on their phones, while two thirds (66%) use Facebook on a daily basis and they're almost matching their traditional TV consumption, with an additional 1.6 hours of video watched online daily.
This dual pace in consumer adoption rates is creating a growing 'digital divide' that is most evident in Western markets, particularly the US, UK, Germany and France. In Asia Pacific, the divide is less wide, with the older generations using mobiles more than their Western counterparts. However the generational differences still mean that many businesses are struggling with how they can tailor content for different audiences.
MC Lai, Managing Director of TNS Malaysia, said: "As mobile penetration increases in Malaysia, it's tempting for brands to direct all of their energy towards digital strategies. The amount of time millennial Malaysians spend on mobile is a good sign that this is the right approach. However brands need to be mindful of the rest of their audience. Despite becoming more mobile-savvy, older generations are still fond of traditional media such as TV, therefore a tiered marketing strategy, reflecting where the spending power actually sits, may be more appropriate."
Joseph Webb, Global Director of Connected Life, said: "As brands race to catch up with consumers and stay up-to-date on the newest platforms, they need to address two challenges.  Firstly, they need to make sure they are focusing on the content-driven, shareable campaigns that really cut through with Millennials.  Secondly they need to take an informed strategy when considering the digital divide between generations. Although those in the 30+ age groups may not use mobile as frequently as Millennials, brands must not to fall into the trap of assuming that older customers can be easily targeted solely through traditional media.  Patterns of behaviour are also shifting amongst these groups and their higher spending power more than justifies tailoring messaging and media plans to this group."