HUAWEI Band 4e is made for an array of daily exercise and sport activities and suitable for joggers, cyclists and even basketball players.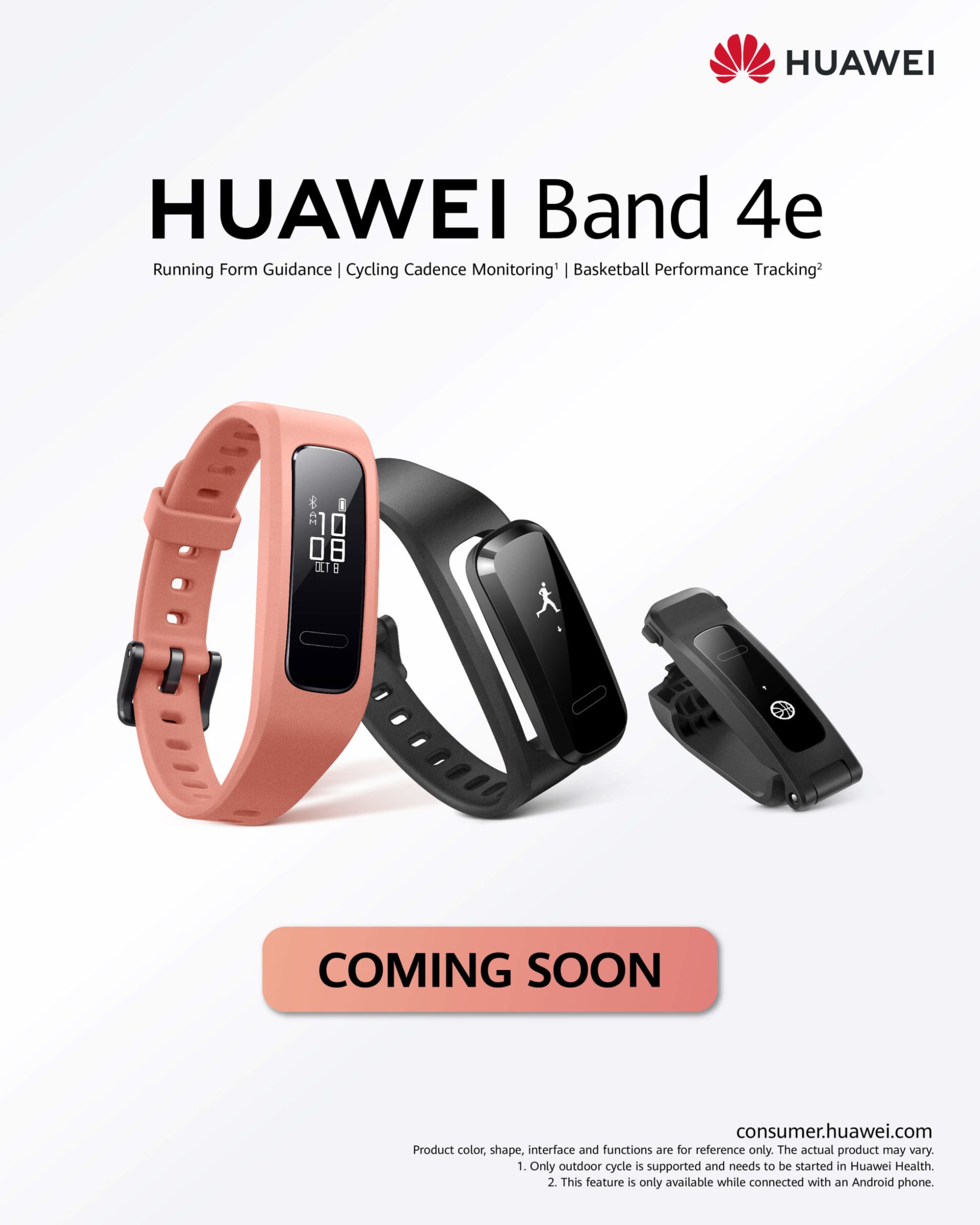 Soon to be debuted in Malaysia, fitness enthusiasts do not need to wait any further to wear their love of sports on their wrist with the latest addition to the HUAWEI Band family. It has sleek, compact and low profile design as well as packed with sensors to give you all the feedback you need to not only check on your progress but also improve yourself by being more efficient.
First of all, you can wear it in two ways for ultimate stats tracking. You could wear it as a fashion accessory on your wrist just like a smartwatch and its smart feature like activity tracking, sleep monitoring and more to bring convenience and ease to your life OR you can attach it to your shoe and with just a simple press of a button to collect precise basketball, running, and cycling performance statistics.
Next, as it comes with 6-axis motion sensor and innovative foot-wear mode, the HUAWEI Band 4e provides up to 9 running  forms of metrics including foot strike pattern, landing impact, ground contact time, cadence, swing angle and more. The HUAWEI Health APP will provide you with professional suggestions based on your performance to improve both your running gesture and reduce any risk of injury from all of the 9 data collected.
For cyclists, the HUAWEI Band 4e also utilises the 6-axis motion sensor to keep track of your pedaling rate letting you to pedal more efficiently and also reduce the risk of joint injuries. It is also able to monitor your basketball performance with the basketball mode as it will track and record vertical jump data such as jump height and hang time as well as basic movement stats which includes speeds, distance covered, number of steps, among others.
The HUAWEI Band 4e will be able to track your workouts without having you to worry about running out of battery as it can last up to 2 weeks with regular use and 21 days in standby mode. Speaking about durability, the HUAWEI Band 4e can bear simulated 50-meter static water pressure in a normal temperature for 10 minutes with a rating of 5ATM water resistance.
To keep the hype and excitement going, you can check out the HUAWEI Store and Lazada to read more about this product