The news on ntv7 which is soon to be terminated their channel has been going around for the past few days. After years of catering us local and international contents, notably Doraemon and Shin Chan among others, the channel will officially bid their adieu to us.
However, the channel will not be completely shut down as we thought they're gonna be. Instead, the channel will be given a new breath to be a full-time educational channel by the name of DidikTV.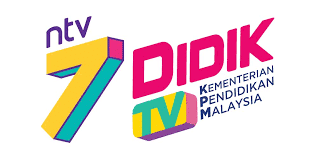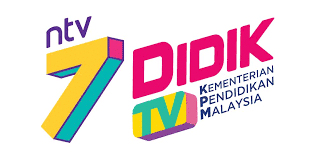 DidikTV first came by occupying the 9 AM to 12 PM slot on ntv7 from Monday to Friday starting from November 23 last year. Since January 27, the slot also covers the 3PM – 5PM and began to broadcast on weekends as well.
A statement also clarified that the rebranding of the channel is still gonna retain the old team of ntv7 themselves. The media group also claimed that the collaborations will give a positive financial outcome to Media Prima.
In a speech he made earlier, the Prime Minister, Muhyiddin Yassin said DidikTV KPM would broadcast programmes based on the ministry's curriculum and co-curriculum, as well as news on the world of education from pre-school to Form 6, edutainment programmes and student-generated content. It is also as well broadcasting lifelong learning content that focuses on good values and student character development.
DidikTV KPM can be watched by tuning in on channel 107 on MYTV, 147 on ASTRO and ntv7 on TV UNIFI, from 7am to midnight daily. The schedule for the slots can be found on the Ministry of Education (MOE)'s official website at www.moe.gov.my or MOE's official social media on Facebook, Instagram and Twitter (@KemPendidikan).
MOE is confident that DidikTV in collaboration with Media Prima will bring lots of benefit for students, teachers and parents to make the teaching and learning process easier to be conducted especially in this challenging time.
This initiative will be very helpful especially for families who can't afford modern technology for their children. Also, it is certainly going to make learning an interesting thing to do. Goodbye ntv7, Hello DidikTV!