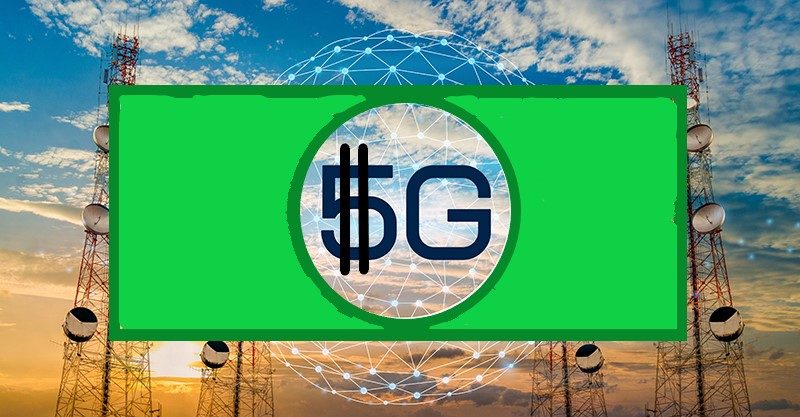 The dawning of a new age of connectivity is upon us: 5G. The hype surrounding it is fully justified, and has led to significant investment in network infrastructure across the globe. With speeds of over 1GBps, the low latency and reliable connectivity is set to support mobile devices offering data-intensive applications such as gaming and VR, and a host of enterprise-ready IoT applications across multiple verticals from retail to industrial.
The years of initial trials, research and development are over, and finally we're seeing 5G networks being rolled out across the globe, alongside compatible handsets. Just recently, Malaysia's Communications and Multimedia Minister, Gobind Singh announced that the 5G implementation is expected to arrive in Malaysia by the first quarter of 2020.
However, it will only be deployed and introduced to focused industries before it is made available for consumers. Many factors are to be looked into in detail with focus especially regulations and safety or should there be a need for a separate policy for the implementation of 5G.
An open approach
By partnering with digital service providers using open source software, it is possible for operators to open up their networks to third parties, such as cloud service providers, and mobile application developers. OTT players, such as communications application WhatsApp and video streaming platform Netflix, have already managed to muscle into the market by free-riding on operators' networks.
But there is plentiful reward to be had if operators follow suit, opening up their network APIs to partners that can help them access new revenue streams such as online payments and in-app purchases, in areas such as the IoT.
An API stack promotes the use of a 'network-as-a-platform' model, enabling third parties to easily tap straight into mobile network operators' (MNO) resources, fostering collaboration across the industry.
Using this model, MNOs can create wide-reaching ecosystems of partners faster than ever before, enabling them to quickly capitalise on new revenue opportunities presented by 5G.
It is a two-sided business model, also allowing businesses to quickly tap into the capabilities that MNOs' 5G networks offer, with the ability to pay for specific premium services, such as direct carrier billing.
MNOs can generate revenue via a B2B exchange, where companies can quickly dial up a specific service from an operator, and pay for it in real time. This capability will be greatly enhanced by network slicing, which involves multiple virtual slices (supporting different 5G use case requirements) on a shared physical infrastructure.
A 5G future
5G is the catalyst for a huge range of new consumer and enterprise services, and more importantly, is an opportunity for telcos to quickly monetise their solutions, and diversify into new lines of business to keep their offerings competitive, and in line with end-user demand.
MNOs have a captive audience of companies who want to leverage 5G to improve their operations, and they should capitalise on this, looking beyond traditional communications in order to continue their 5G expansion.
Also, the connectivity landscape is growing richer and more varied by the day. Cellular connectivity for the IoT is moving from basic use cases, such as utilities and smart metering, to exciting applications such as driverless cars, gaming and robotics.
Businesses looking to leverage these new IoT technologies will see huge benefits from direct access into the telecoms service layer, which they can orchestrate to suit their specific business requirements. The partnerships forged in this area will ensure that operators play a critical role in the evolution of the IoT and the industries that are defining it.
By opening up their networks through open-source API technology, the telecoms industry will experience an innovation boom that will help operators create the revenue they need to accelerate the deployment of 5G, and claw back the revenue from their initial network investments. From digitisation to monetisation, it's a win-win situation for all!
*This is a byline article by Zoran Vasiljev, CEO, Apigate