Grab Malaysia is now offering RM800 cash to everybody!! Well that's what I'd wish for anyway. They're actually offering RM800 (in value) to any Malaysian who signs up as a new driver-partner from January til 31st March 2020. Adding on to that, they're also introducing new GrabBenefits for drivers, which basically means additional awards and benefits.
Grab will offer RM500 as a sign-up bonus, and adds on RM300 to help new applicants with the regulatory costs which consist of medical, training, exam, vehicle inspection and licensing. I mean. I'm assuming it'll cost a bit more than RM300 as per what I've heard from personal experiences Grab drivers have shared with me, but I'm also assuming the RM500 was also an incentive to make new drivers feel like it's a lower cost to entry.
On Grab's
sign-up page
, they mention that the RM500 will be given in the form of driving credits. These credits will be loaded onto the driver's credit wallet to offset commissions. This credit can't be cashed out as physical cash, or transferred to another bank account.
So to me, this is already sounding like a better deal for people who had thought about being a Grab driver to earn some extra cash. Lessens the burden.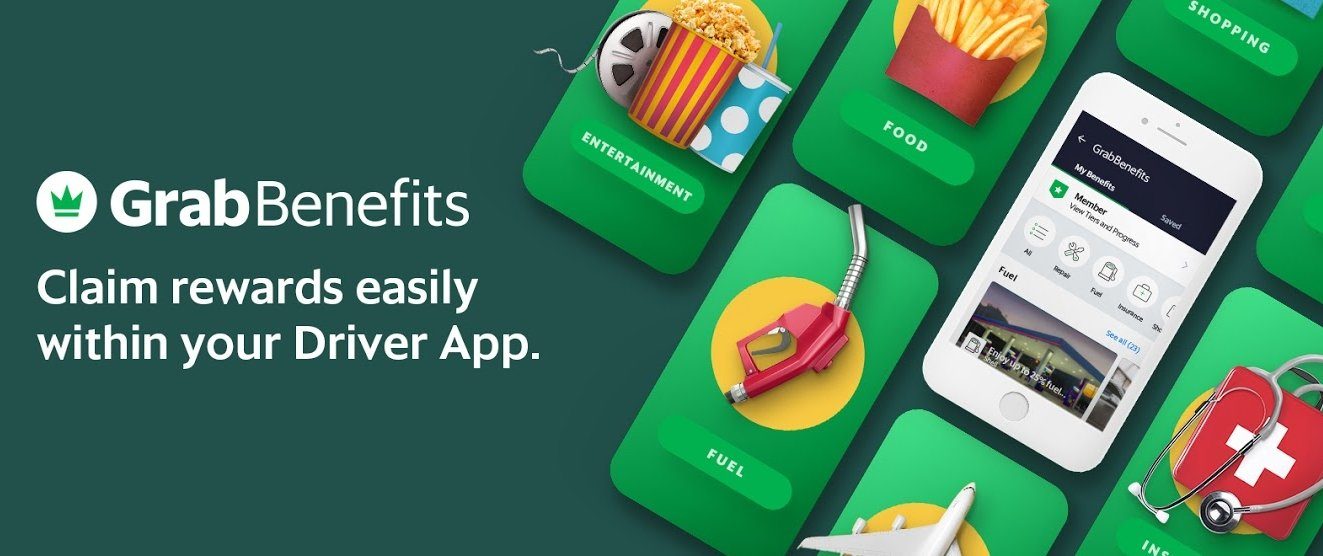 But Grab adds on to this with their GrabBenefits feature. The feature is integrated into the driver app, and it offers savings and offers which include fuel rebates, vehical maintenance, healthcare and car accessories. Here's some of the brands that drivers can enjoy savings from:
Petronas, Liqui Moly, Shell Advance, Qualitas Medical, Lourdes Medical, Digi, Mitsui, Chubb Insurance, Zakat (KL and Selangor), Kaodim, GrabFood, GrabRewards and GrabPay.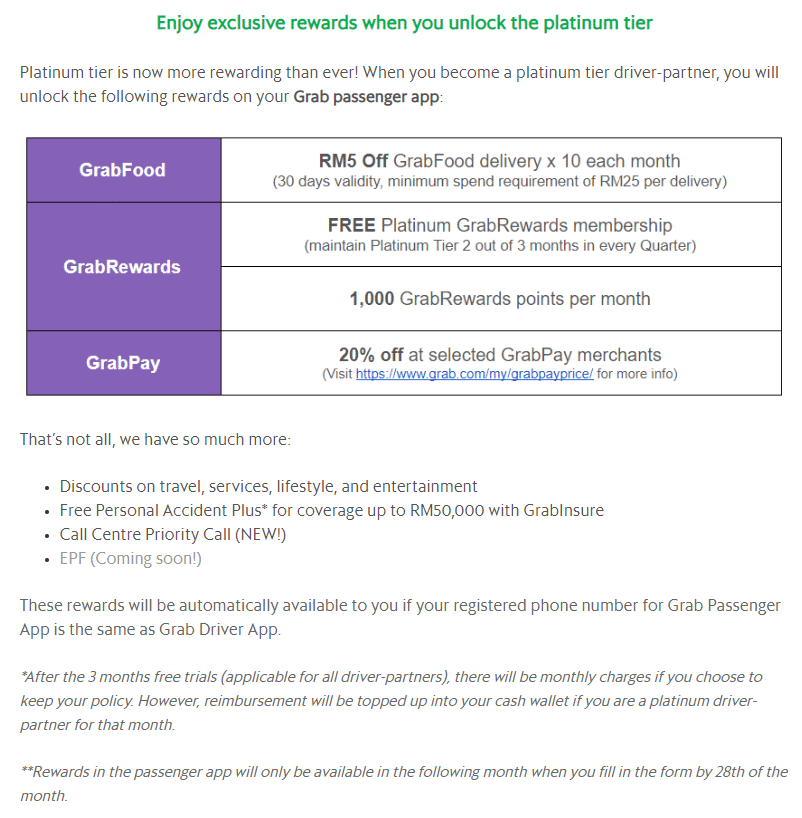 And for the driver-partners that hit Platinum tier, they'll get 10x RM5 off for GrabFood delivery, 1,000 GrabRewards points monthly and 20% off at select GrabPay merchants. Drivers will also be able to get free Personal Accident Plus coverage for 3 months, and they seem to also be working on EPF benefits, which they say will be coming soon. Check out the GrabBenefits page to learn more.