This just in and exclusive (for now) to the crowd at Comic Fiesta 2014!
For the first time ever, representatives of Square Enix visited Malaysia for the nation's biggest anime, manga and games culture event – Comic Fiesta. A maxed out  ballroom and then some cheered and roared in support when one of the producers for Final Fantasy 15 (FFXV), Hashimoto Shinji, as well as local boy Wan Hazmer (Malaysia Boleh!), a Lead Designer for Final Fantasy Type-0 and Final Fantasy 15, appeared on stage.
The duo took turns sharing about the past and future of Final Fantasy, before giving us the juice part we were waiting for – details on FFXV. Below are the information we got to see, some entirely new.
– A shot of Core in the Jump Festa 2014 trailer: Hazmer confirmed that Core is present in the game and playable as well. He is 20 years older than Noctis and company and so it's weird for him to be part of the car grand-touring
– The train scene: Hazmer shared that this will be part of the transportation selection in FFXV and players can explore the insides of the train
– Weapons will be unique in design and use as they will provide different move sets and special abilities
– Cindy/Cidney is a real hot mechanic!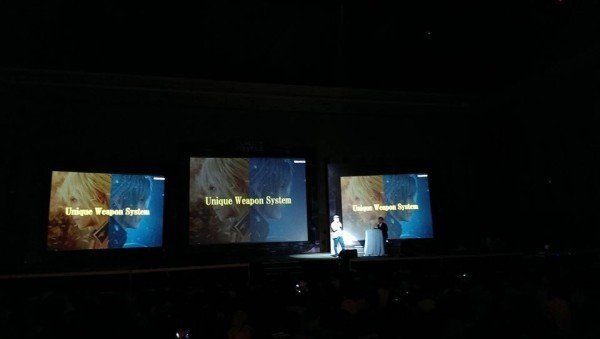 Scenes shown in this seminar include newly shown, never seen before scenes (*some of which have only been revealed at Jump Festa 2014):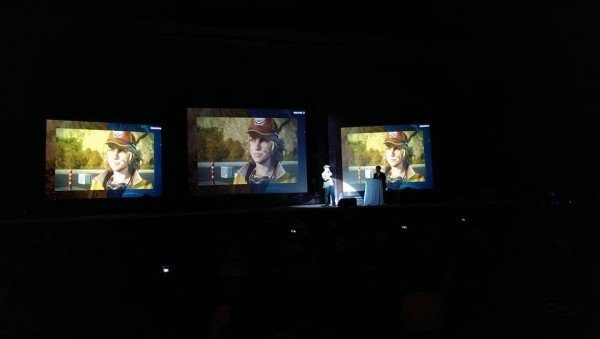 :: Cindy/Cidney talking to Noctis and crew without audio (to avoid spoilers)*
:: Dog-cam view of the town from the trailer (again, to avoid spoilers)*
:: Hotel room preview, where Noctis will be staying in at Lestallum
:: Teh tarik animation demo (mamak FTW!)
:: Roti canai/satay visual previews
Source: FlamemetalionGaming
What has been confirmed:
:: Titan enemy (from the trailer) is confirmed as a primary summon but won't be in the game demo*
:: Another summon will be available for the game demo: Hazmer is very adamant about keeping mum
:: Towns will be huge: As shown by the d0g-cam*
:: NPCs will be unique to the town and appear to have age variances and choice of clothing: Hazmer has confirmed that some specific NPCs have special wardrobe designs due to their role in the story
:: Cindy/Cidney is part of the adventure aspect of the game: Hazmer reveals that she won't be part of the main narrative but she is primarily involved with the adventure elements of the game
:: Ignis can cook and he will make a great meal based on the ingredients bought*
:: The town that is shown in the trailer is Lestallum
:: Camping/sleeping is necessary: Hazmer re-confirms what has been shared at Jump Festa 2014 and revealed that characters gain buffs if they camp and sleep. Levelling up can only be done via this method as well. Not camping for a few days will reduce overall stats (just like not sleeping…wow!)
:: Days will be in 60 minute intervals (40 mins for day/20 mins night – real time)*: Hazmer adds that some dungeons require time-specific periods so that means it'll take days to clear dungeons
:: Action is important in the battle system: Hazmer shared how fluid battles are now inherent for action to keep things fast-paced and easy to follow
Last bit:
– Hashimoto has announced that he is keen to work with Malaysian creatives/dev studios to make new mobile games and ports
– Hazmer followed up much later that Square Enix is looking to hire new talent from Malaysia in various designer/programmer/producer/art positions. He adds that knowing Japanese is not required (but a bonus!), fresh graduates are welcome to sign-up, and candidates doesn't necessarily need much game-dev backgrounds. (PC.com believes this is a sign that there will extensive training provided)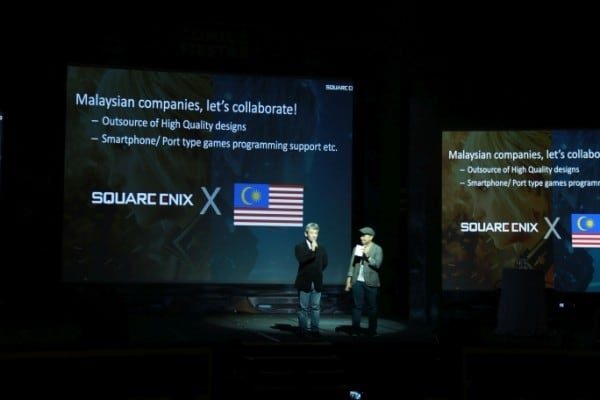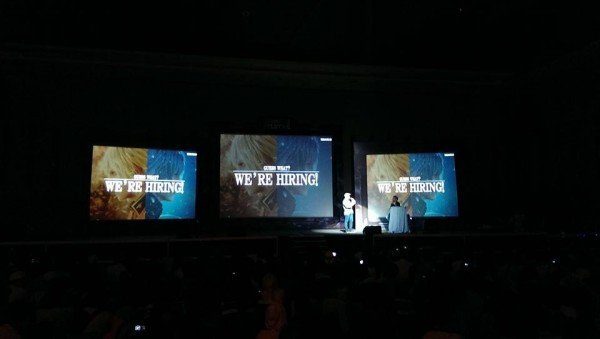 Real glad we got to attend Comic Fiesta this year! #comicfiesta2014 #ff15 #finalfantasy #MalaysiaBoleh