Last weekend, we witnessed the landing of the vaccine for Covid-19 from Pfizer and we couldn't get any more excited for it. The vaccine will be distributed by phases through the National Covid-19 Immunisation Programme, prioritising on the frontliners.
The MySejahtera app has helped us through the virus outbreak. The app lets you check in places as well as providing the number of daily cases everyday, together with the distribution of cases by states. Now, the app has provided new features that allows you to sign up for the vaccination. The app provides the easiest 5 ways to register for it.
The MySejahtera app has been updated (version 1.0.28) with a new section for vaccine registration, but it's only for iOS at the moment.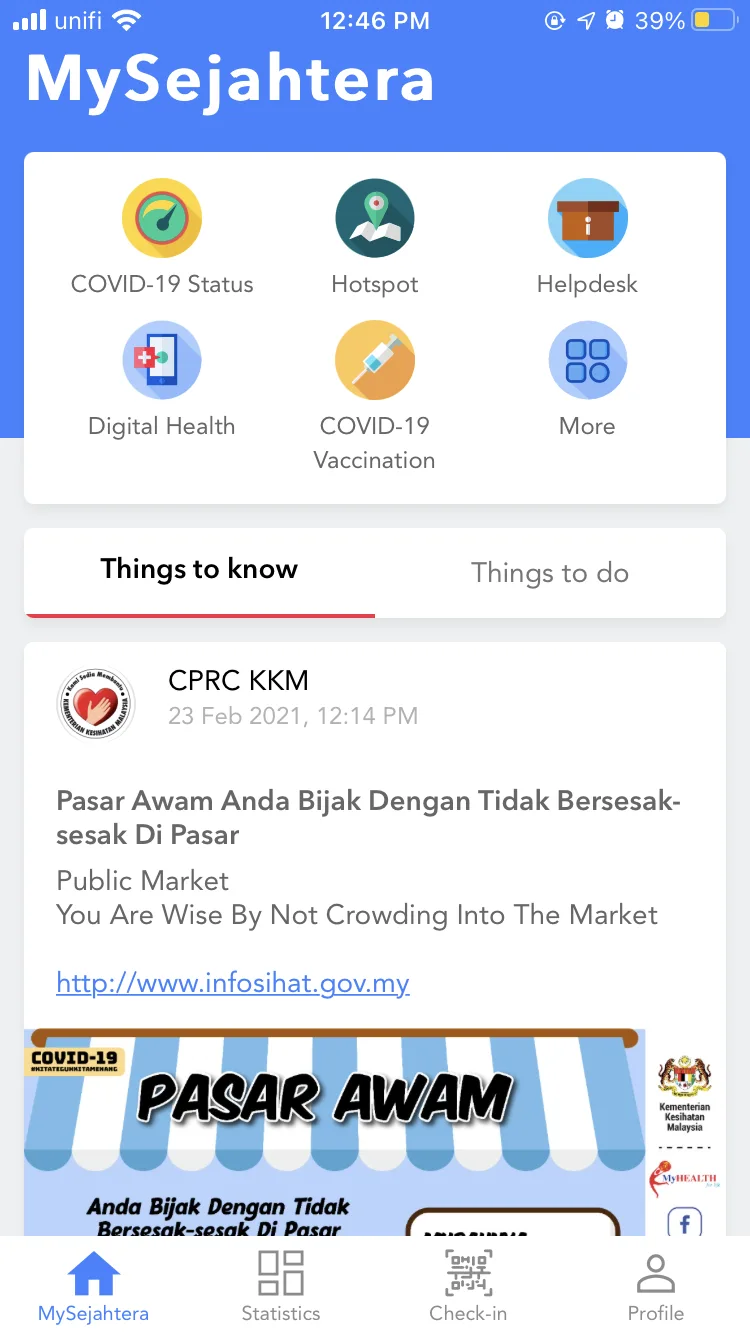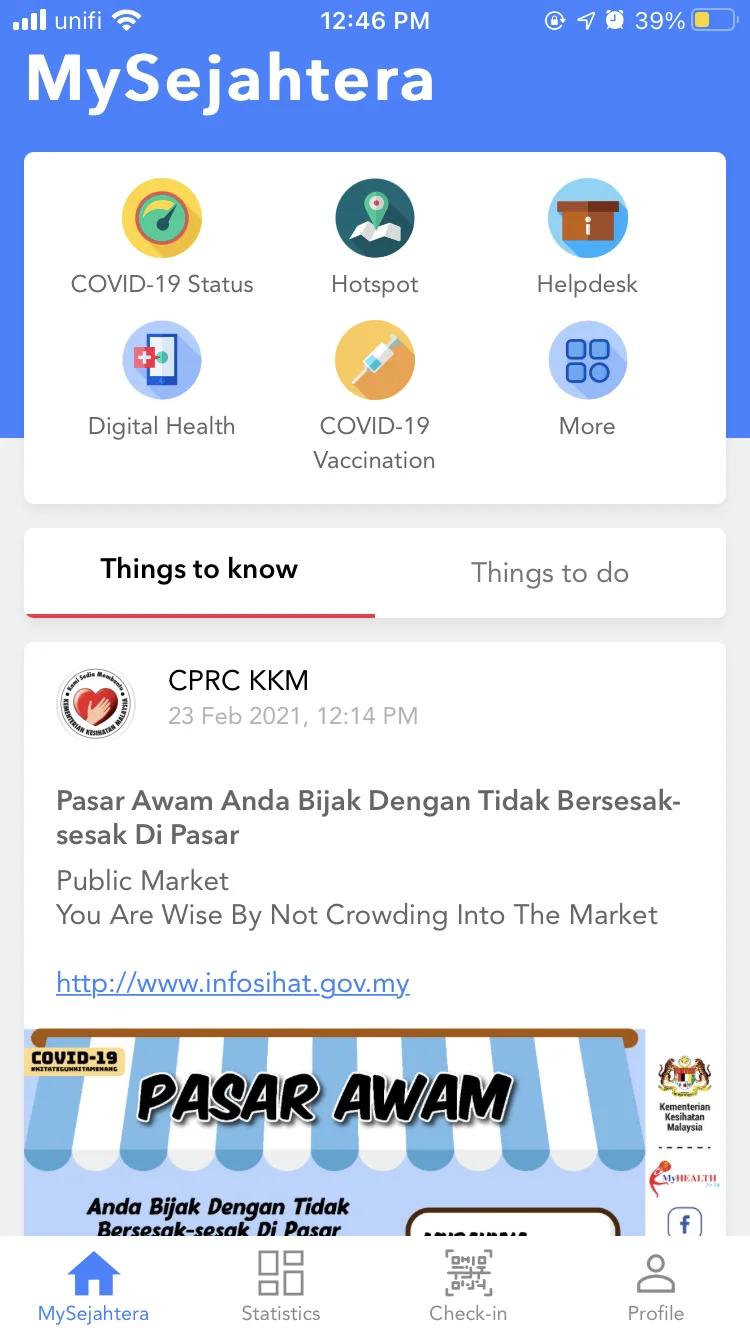 After updating, you should be able to find the COVID-19 vaccination button on the home screen of MySejahtera and as you tap on it, you can see and update your profile to assure your name, IC or passport details and phone number are correct.
After it got verified, proceed for the vaccination enrolling. Phase 1, which is for frontliners will begin tomorrow. No problem to register though because you will be notified once the next phase starts.
You are required to answer 4 questions which include your interest to be vaccinated, if you have any comorbidities, whether you're a registered person with disabilities (OKU) and your current home address. It is advisable for you to enable notifications so you can receive alerts on your vaccination status.
500,000 frontliners will be granted the vaccines from February to April and Phase 2 which will be covering 9.4 million people which include senior citizens and high-risk groups (60 years and above) from April to August. The remaining will get from May to February next year which will be around 13.7 million people.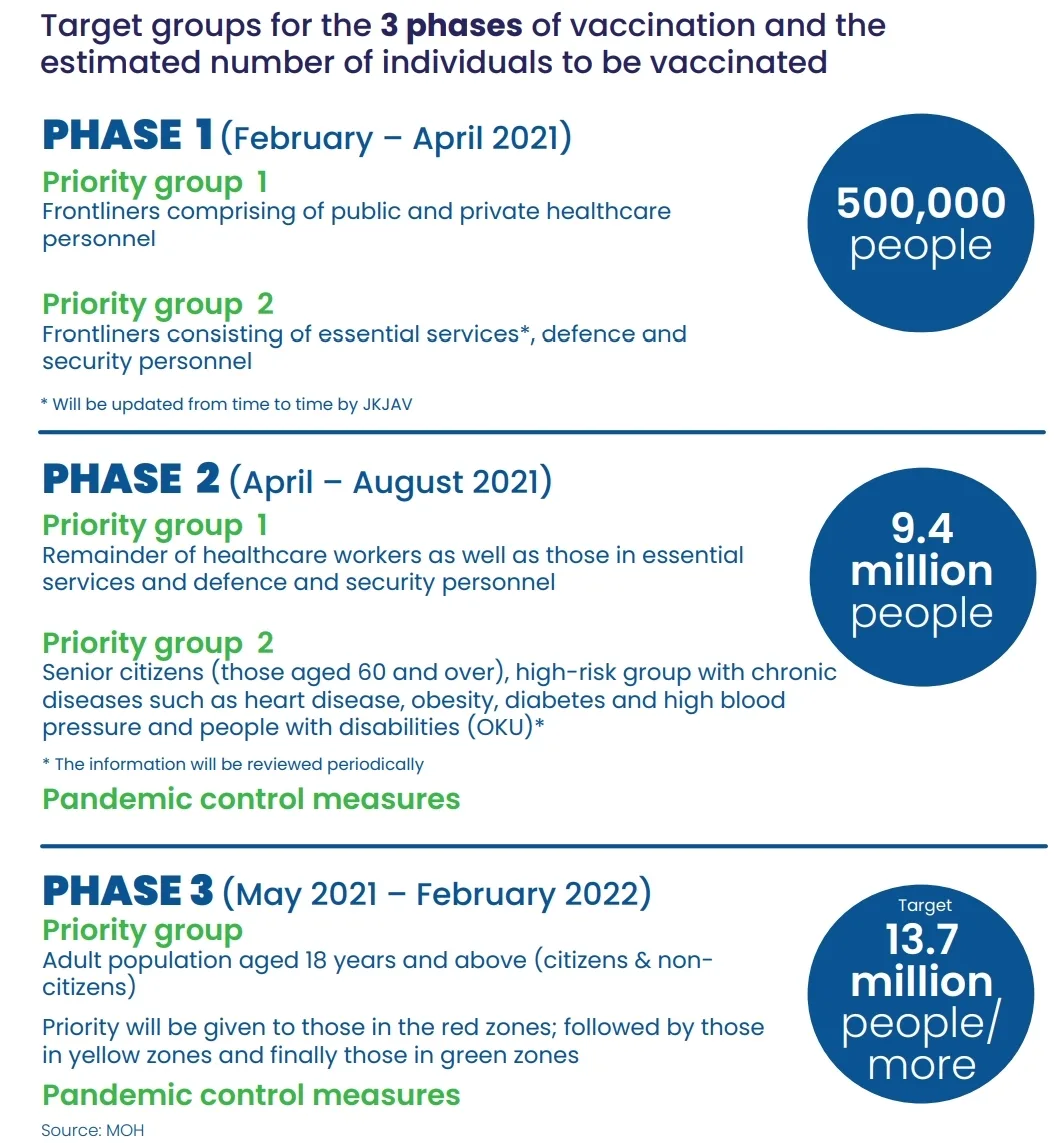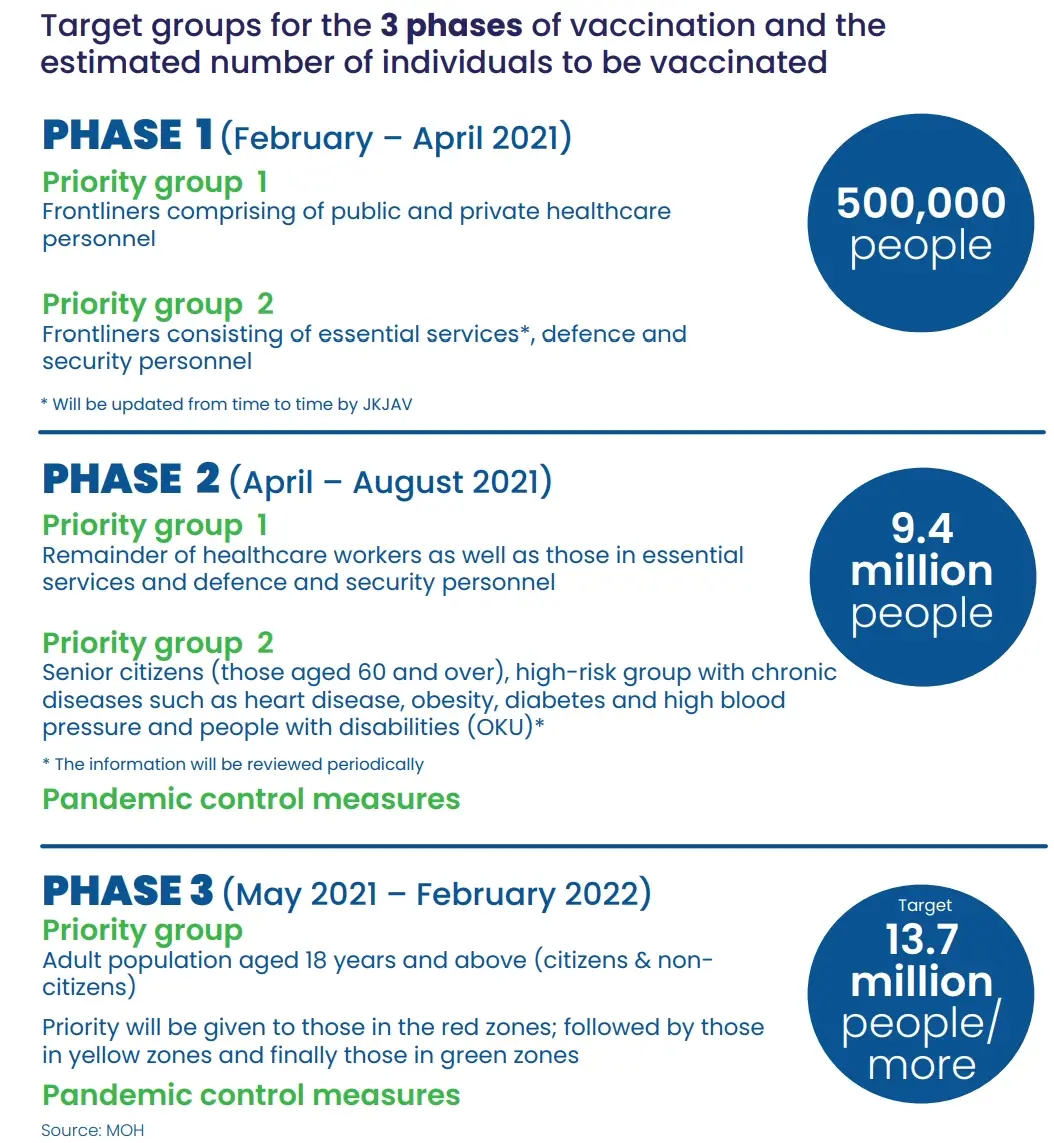 All citizens and foreigners are included and it is free of charge.
For further information, kindly refer to the official website for the National Covid-19 Immunisation Programme.