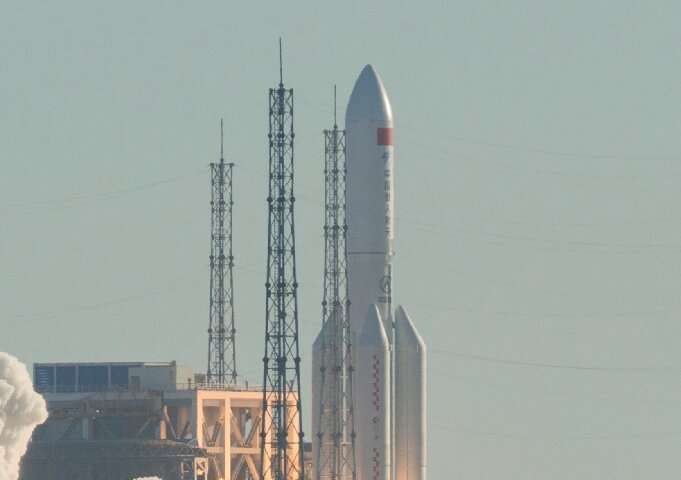 Let's face it. The US isn't exactly what it used to be since Donald Trump became president. Of course, some might argue that perhaps the country as a whole were already on a downward trajectory even before he came into office, and they just might be right.
Regardless of that however, there can be no denying how aggressive China has been when it comes to consolidating its power as it eyes the title of "Leader of nations". The Asian powerhouse stepped up when Trump announced that it would no longer be funding the World Health Organisation, and it's been slowly establishing itself as the more competent of the two countries since then.
Clearly not satisfied with beating the US on this planet, China are not backing down in the battle for Space dominance with the announcement that they've successfully landed a reusable spacecraft after a two-day flight. According to the country's state run Xinhua News Agency, China's experimental reusable spacecraft spent two days in orbit before successfully landing on the 6th of September.
Other than that, there are pretty much no details to go on. The mission itself was highly secretive and until now there's still not been any pictures provided by China. With so little details revealed, we're just going to have to take China's word for it.
Assuming the report is accurate though, it's likely that it is similar to that of the US Air Force  X-37B space plane. All that Xinhua's report detailed was that this is an "important breakthrough" in China's development of reusable spacecrafts as it is not only cheaper and but also more convenient means of ensuring the "peaceful use of space."
With the planets resources depleting the race for space dominance, or "peaceful use of space" as China calls it is heating up. It'll be interesting to see which one of the two countries manage to successfully claim their stake on being the "leader" in space.