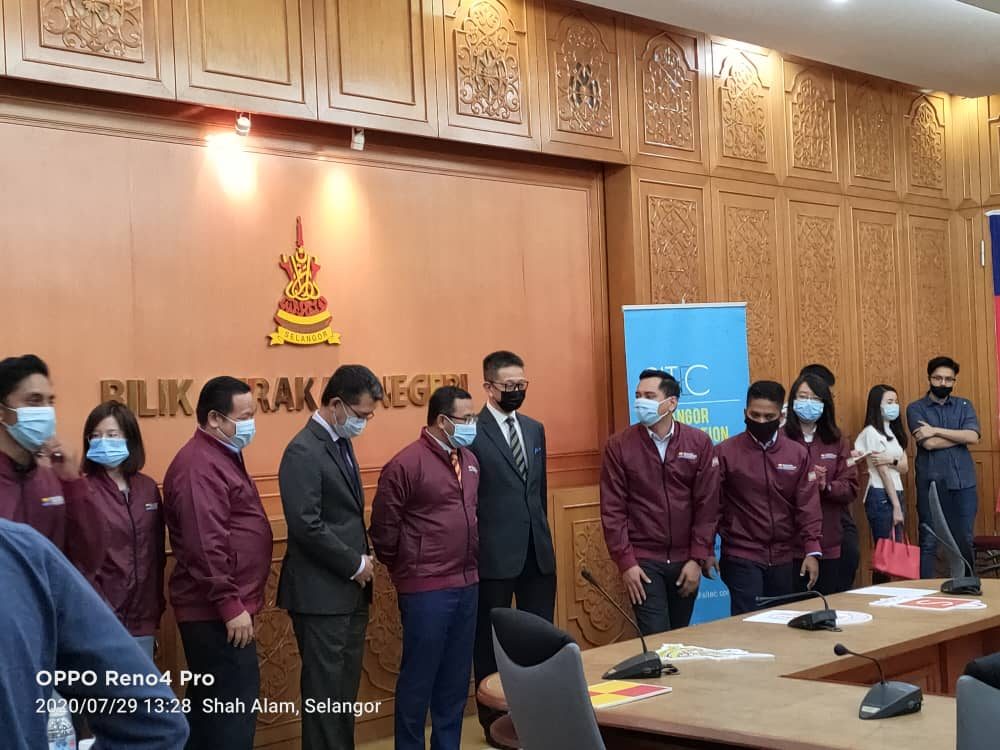 "What will the state of Selangor do to ensure that everyone will follow this new rule?"
That was the question one reporter asked Selangor Chief Minister, Amirudin Shahri during a Q&A session at a press conference for Selangor E-Bazar Raya Campaign yesterday regarding the new rule to make face masks compulsory.
A very good question if you ask me. With the recent cases of people being careless and not following SOPs, exactly what can be done to make sure they follow this rule?
The Senior Minister (Security) Ismail Sabri Yaakob announced last week that starting Aug 1, it will be compulsory for Malaysians to wear face masks when going out in public to prevent the spread of Covid-19.
So what will the state of Selangor do to make sure this won't go wrong?
Amirudin answered by saying that as of right now, there's no law to arrest people who do not wear face masks in public. He said that authorities can only do so much, it's up to the people now to decide what will happen.
"It's impossible to assign one or two police officers to every individual to make sure they follow the rule. We can enforce and ask for their cooperation or escort them out of buildings if they are not wearing one", said Amirudin.
He strongly reminded that everyone has a responsibility to take care of themselves and each other and that it's been proven and reported by the World Health Organisation (WHO) that wearing face masks is one of the most effective ways of fighting off Covid-19.
Amirudin said that the state government will only take actions if cases have become too overwhelming. So it literally is up to the people now to decide the fate of themselves, the state and the country.
He's not wrong. Authorities can only do so much and you can't arrest everyone not wearing a face mask because where the hell are you going to lock them up that won't be crowded later?
But I do have my own worries though. People are becoming too comfortable that they seem to forget that we are still in the middle of a pandemic. I've asked people online for their opinions on the compulsory masks wearing enforcement and what can be done to make sure people follow this rule.
Friends on Whatsapp agree with this rule. "Pandemic is still here people", they said. They also suggested that the government should invest on providing as many face mask as possible to encourage people to wear them and that establishments have to strictly enforce the rules to people before letting them in or less they will be escorted out.
A Facebook user commented that face masks are essential now. "If you don't care for yourself, at least care for others. If these people can't get jail time then a high fine should be given".
One Twitter user shared that he hates wearing face masks but will continue to do so and hopes for everyone to do the same. We can only hope that everyone will take necessary action to prevent this from getting worse. Like the tagline says "#KitaJagaKita".