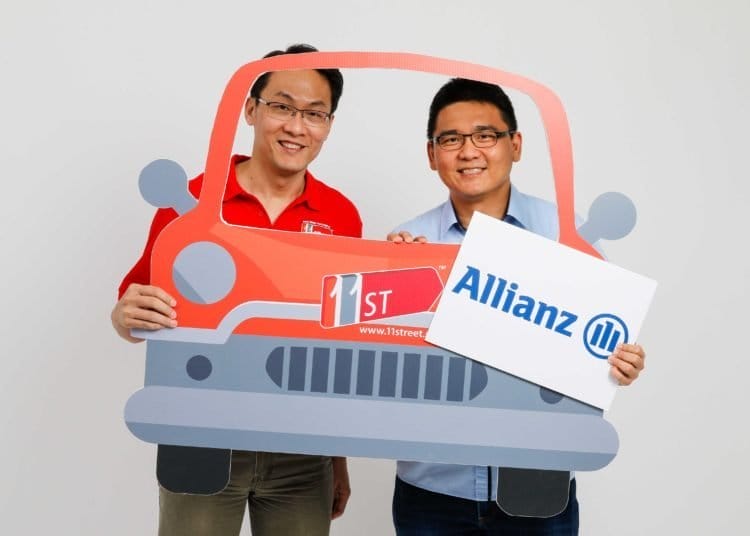 It is reported that the national insurance penetration rate is at 56% which means there are still half of the population not having any sort of coverage at all.  Bank Negara wants this status to change and targets 75% insurance penetration by the year 2020 with a potential of reaching 100% with the assist of Insuretech. With everything going digital, the long wait for the highly regulated insurance sector to offer their service online is already starting and this will acutely change they way consumer view insurance products forever.
Kicking things off, Allianz Malaysia is quick to embark on the emerging digital innovation and is tapping eCommerce expert 11street to offer three key products that most consumer would and should own for piece of mind. Together, to both have formed a partnership in making purchasing insurance convenient and seamless by offering Personal Accident, Roadside Assistance and Smart Home for home protection.
Insurance product are new to join the eCommerce revolution which are traditionally sold via agents but has been missing out on the new youth economy. 11street largest demographics are between 25-35 and the addition of Allianz insurance products will bode well for both parties.
To purchase any of these insurance products, 11street has a dedicated store Allianz Insurance Official store and upon purchase a designated agent will be in touch within 3 days to gather information required to issue the policy.