After some teases from Cytek, it's official: Crysis Remastered is coming.
It all started with a cryptic tweet from the official Crysis Twitter page, though many already speculated by then that it was a remaster.
Then, earlier today, the game was apparently leaked on its website. As far as surprise management goes, that was poorly executed.
It's likely because of that Crytek finally decides to spill the news officially and announce that a Crysis Remastered was coming.
The short teaser for the game doesn't reveal much, other than showing its protagonist on-screen and a dialogue saying "looks like you're back online".
The game will be arriving on all major platforms. That means PC, PS4, Xbox One, and yes, even the Nintendo Switch. It appears even that platform will be able to run the game this time.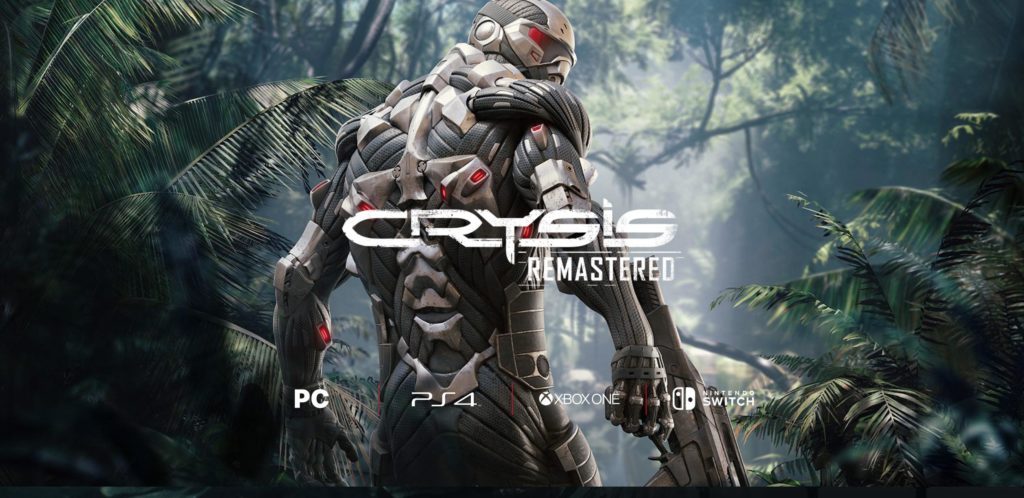 The remaster is only for the first game in the franchise. While it's a shame not all Crysis games are getting remastered, the game will serve as a great re-introduction to both old and new players alike.
The original Crysis was released all the way back in 2007 for PC and was later ported to PS3 and Xbox 360 in 2011.
When it first launched on PC, the game pushed beyond normal requirements and demanded exceptional hardware to run smoothly.
According to details from the official site, the game will bring new graphic features that include high-quality textures and ray tracing.
The remaster has not received a release date yet, and it appears that its original publisher, Electronic Arts, is not involved in its re-release.
The game follows the story of Jake "Nomad" Dunn, a Delta Force soldier armed with a super-powered nanosuit who battled North Korean and extraterrestrial threats.
Events of the game are actually set during August 2020, so it'd be fitting if the remaster was released around that window.