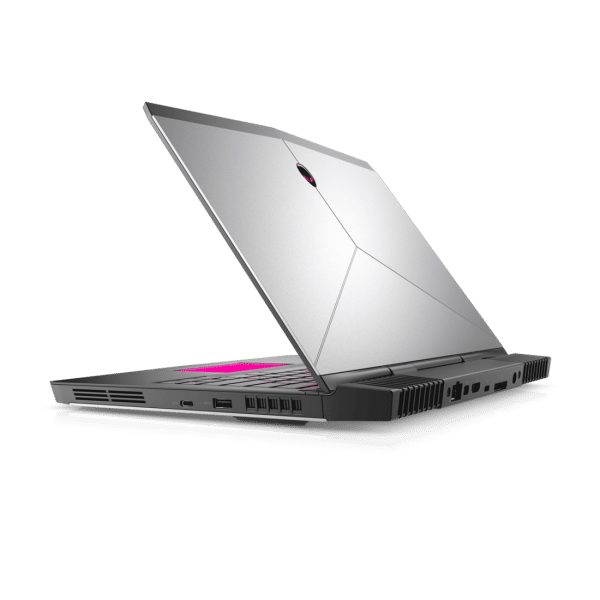 2017 is heading towards the prophesised year of virtual reality gaming with even high level tournaments planned. Almost every PC manufacturer is betting on gaming notebooks to drive sales for the beleaguered industry together with slim 2 in 1 form factors.
Alienware is combining all this aspects on its new gaming notebooks by releasing the world's first 13 inch VR notebook. The maker is calling it powerful, portable and practically priced, fitted with the Nvidia GeForce GTX 10 series gpu, the tiny machine is capable to deliver VR experiences and gaming despite being minute and usually only seen on bigger rigs.
Sleekishly designed, Alienware 13 having being thinner than the previous generation has an improved thermal management system that is able to give peak performance on the its latest components; like the enhanced speaker design, audio output, and a dynamic lighting zones.
This also marks the company's debut of a sub 14-inch notebook with a quad core Intel Core processor H-series which can add headroom for even more performance with its patent-pending Dynamic Overclocking technology. The new CPUs and latest Nvidia GPU's can push 5x the graphics performance at 4k resolutions than the previous Alienware 13, and an OLED display with 1ms typical response time. Fitted on the screen is an infrared camera supporting Windows Hello biometric facial recognition technology, with Tobii eye-tracking software.
Enhancements in the new design include transitioning from the previous gen's 51 watt-hour battery to a 76 watt-hour lithium ion battery, one of the highest capacities ever put in a 13 inch notebook.
LCD options range from HD , FHD, and a QHD OLED panel with touch technology. In partnership with Samsung, the Alienware 13 OLED with touch technology is the first gaming notebook to feature an OLED display.
While available in US for $1199; with an optional OLED display at $2099, the rest of the world has to wait till end of November.