No External Keyboard Needed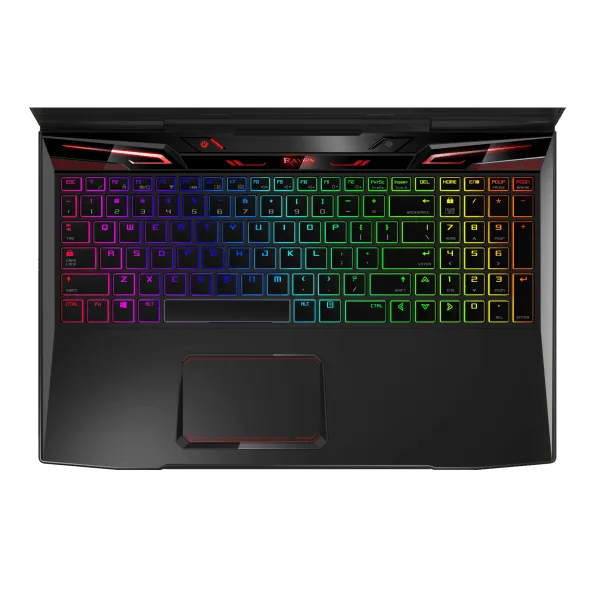 While other brands out there have already put a mechanical keyboard into its gaming laptop, Illegear's iteration is somewhat interesting, considering that the Illegear Raven is the first of the line to do so. It lacks the usual curved keys you're used to seeing on a keyboard, but it has a very familiar click with every keypress and requires very minimal actuation force. The keys on the Illegear Raven also have very little travel time, which is crucial when gaming.
On the other hand, the trackpad on the Illegear Raven is very flimsy. It wobbles and shakes at the slightest touch so plugging in an external mouse is better.
For the Casuals
Featuring a 7th Gen. i5 processor with a NVIDIA GTX 1050 Ti GPU, the Illegear Raven is a formidable gaming machine, provided it's being used for games that don't require much. It works fine on games like Dota 2 and CS:GO but it does tend to not render buildings and the entire landscape properly in PUBG; and that is with all the settings in low. Of course, this is mostly due to PUBG and not the Illegear Raven.
On an Everyday Basis
Aside for casual gaming, the Illegear Raven is a great everyday laptop to have. During my short stint with it, there have been no issues in terms of lag or screen freezing, even when gaming. With Google Chrome, Spotify, Discord and Steam running, the Illegear Raven managed to hold its own. However, it does tend to heat up slightly when it's constantly running multiple programs, but that didn't bother me much.
Time to get Creative
The Control Center is your one-stop program to customise every key in the mechanical keyboard. You can create multiple LED colour profiles as well as changing the different LED styles that will appear on the keyboard. You can also control the rhythm and direction of how the LED lights move. The other option Fan Speed, which gives you three different options. Smart Mode is the default option but there is also Turbo Mode, which pumps even more air in and out of the laptop. Watch out, it gets extremely loud. There is also a Manual Mode where you can set the fan speed to your liking.
Verdict: Ranging between the RM4,000 to RM5,000, the Illegear Raven is a good mid-range gaming laptop for the masses.