In conjunction with Malaysia's National Day, NEM Malaysia organised its inaugural Merdeka Hackathon for public and private universities and colleges. Themed "Blockchain The Future", the hackathon was held on 15 and 16 September 2018 at the NEM Blockchain Centre (NBC). NBC is currently the largest blockchain centre of its kind in Asia.
The NEM Merdeka Hackathon is one of NEM's key initiatives in creating a vibrant Blockchain technology ecosystem in Malaysia. It aims to raise awareness among higher learning institutions about Blockchain and its adoption in Malaysia. The hackathon matched blockchain use cases and business challenges with potential solutions powered by NEM Blockchain technology.
80 students from 14 universities and colleges from around Malaysia including University of Malaya, Tunku Abdul Rahman University College, University College of Technology Sarawak, Universiti Malaysia Sabah and Taylors University (among others), participated in the hackathon, as well companies and sponsors such as UEM Sunrise Bhd, IRIS Corporation Bhd, , AIA Bhd, Morpheus Labs, Parlo Tours and BESC.
The companies presented their use cases and business challenges while students and lecturers of participating educational institutions worked hand-in-hand to solve them with blockchain applications and solutions.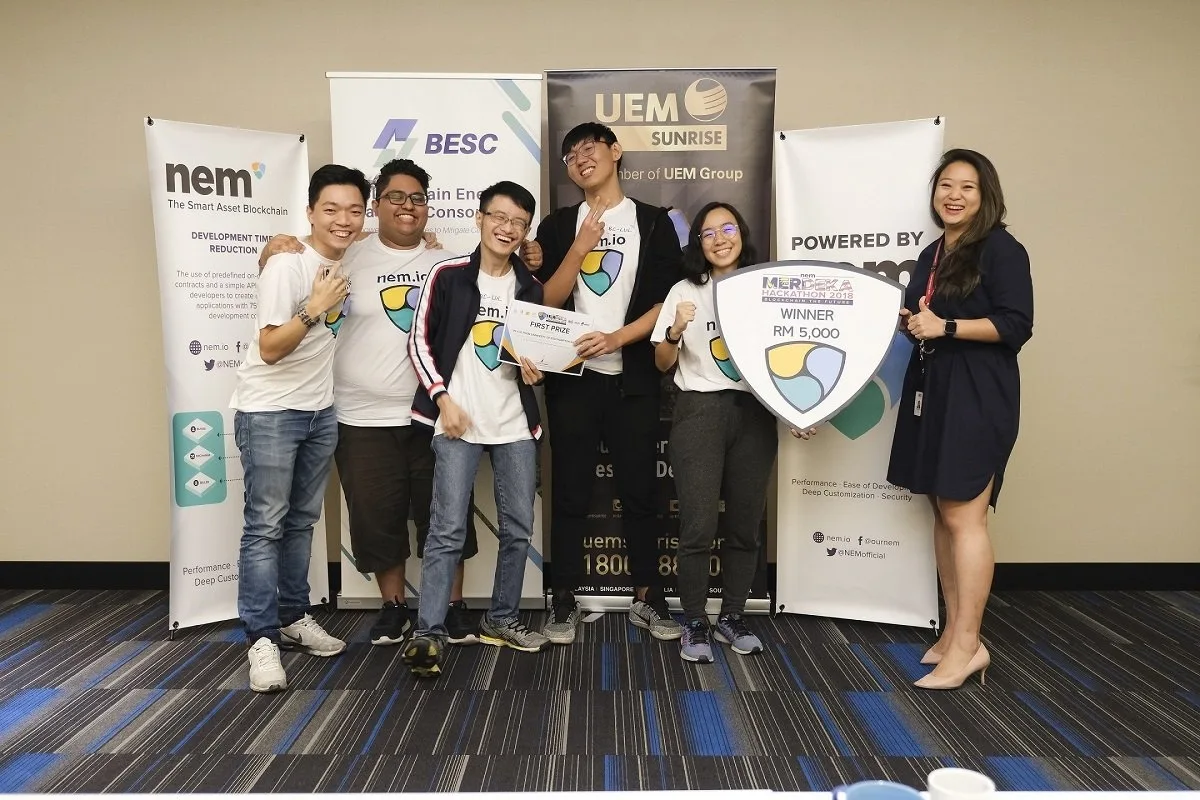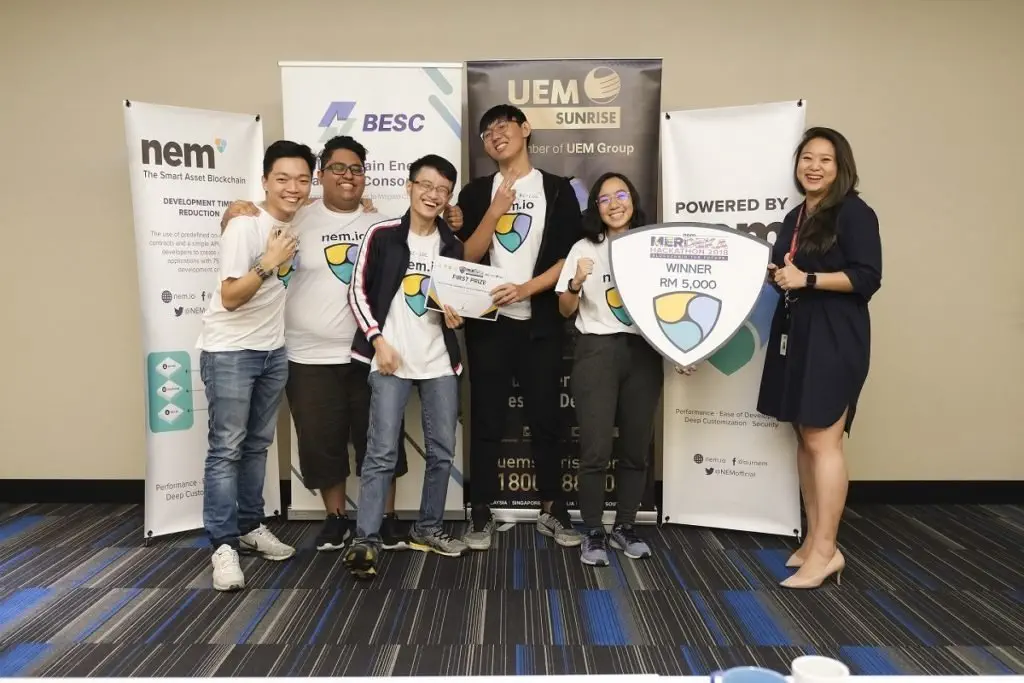 The First Prize winner – taking home RM5,000 – was Team BC-LUL from University of Southampton Malaysia. Their blockchain solution was a system that allows anyone to invest in the property market through a blockchain token or digital assets. The solution was to make property investments as easy as online shopping, in addition to solving the problem of unoccupied and unsold properties in Malaysia. This business challenge was posed by UEM Sunrise Bhd.
"Blockchain technology and its innovations are revolutionising how data and information is being managed across many industries including education, financial services, insurance, retail, telecommunications and logistics. The Merdeka Hackathon is one of our key initiatives to educate students and educators on the practical applications of Blockchain technology. Our aim is to support them in their efforts to incorporate it as part of their curriculum and research programs, to prepare them for a blockchain-enabled world," says Lance Cheang, Southeast Asia Project Director, NEM Foundation.