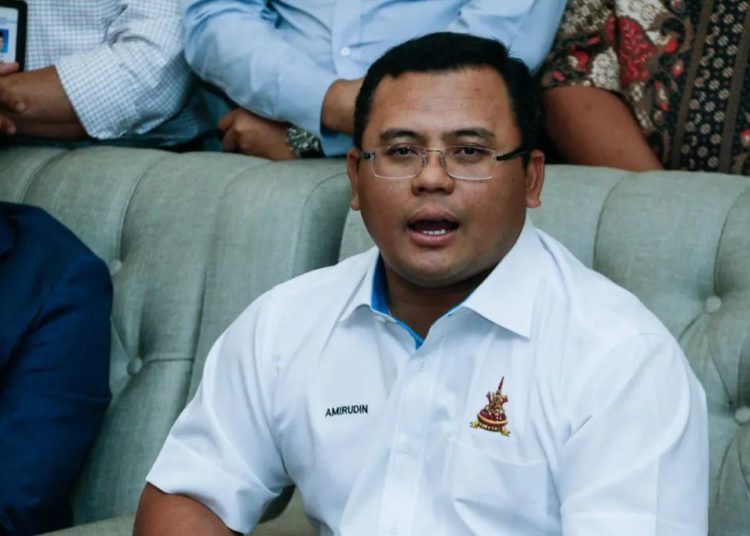 The Selangor Government under Pakatan Harapan is concerned with the rise in Covid-19 case in the nation and especially in their ruling state, Menteri Besar Datuk Seri Amirudin Shari who has in the past gone against PN ruled Federal Government has said to be taking preemptive measures on the pandemic.
His administration is already finalising on SOP's to prevent the rising Covid-19 case in his state, Selangor is one of the two states seeing an increase of infection. The MB will be meeting his Covid-19 prevention team to discuss on short term and long term action plans to keep the outbreak at length. Ever since the easing, the country has recorded double digit infection rates among locals, it was only on July that just 1 case was detected.
On monitoring the ground, Amirudin clarified that his officers are constantly on the beat inspecting high density places but admits that not every area can be covered as Selangor is a large state. He hoped the people will adhere to SOP and continue to maintain social distancing.
"If the Federal Government reintroduces MCO, Selangor will be well prepared wit implement the guidelines, this is not to scare the people, we know businesses will be affected but this is for the good for all long term" he said.
Selangor was one of the states to defy CMCO when the Federal Government opened up business sectors, Amirudin then held the State back for another 2 weeks, keeping eateries and shopping malls shut. The rebel MB again went against orders for Ramadhan bazaar, which the State organised in a controlled environment.
Don't be surprised if he acts to shut the State down even before Federal declares anything.