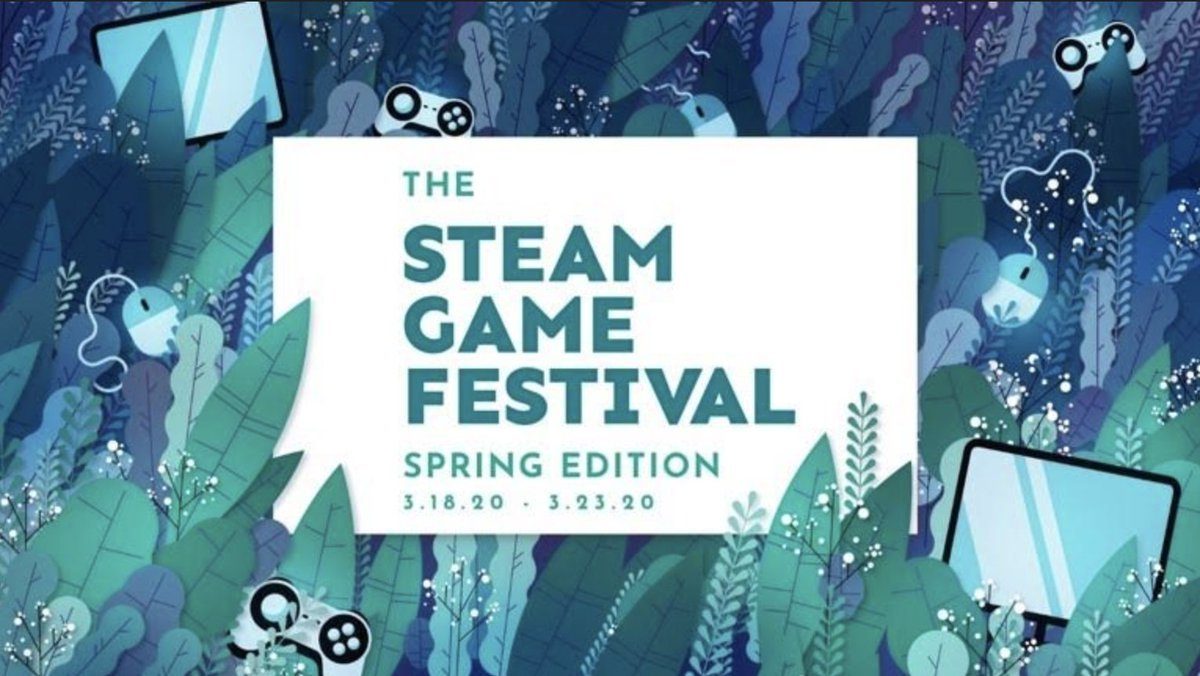 With the new movement control orders, you're probably sitting at home, alone, with nothing to do. You think you should get back into gaming, but how? Well luckily for you, Steam is hosting another one of their Steam Game Festivals tomorrow. Though Malaysia's so called 'lockdown' isn't the only factor in this event.
It also has to do with conventions and conferences like E3, GDC and indie game gatherings like Indie Megabooth being cancelled, and indie games needing a place to shine. So with that in mind, Steam is now working on releasing their spring edition of the Steam Game Festival.
Surprise! @thegamefestival returns tomorrow to @Steam with 40+ new games you can play at home, which were originally set for GDC. This is the Spring edition of @thegamefestival pic.twitter.com/lD7LE509Ge

— Geoff Keighley (@geoffkeighley) March 17, 2020
The Steam Game Festival will be a digital venue for indie games and developers to showcase their games. There's going to be about 40 games that'll be featured during the event. The event is set to run from Wednesday, March 18th (Thursday, March 19th in Malaysia) until Monday, March 23rd (Tuesday, March 24th in Malaysia).
This will be just the second iteration of the Steam Games Festival, as the first was held in December and featured 14 games for a 48-hour online event. The exact games and demos that are going to be featured in the Steam Games Festival Spring Edition isn't announced yet, and will be revealed at the start of the event itself on Wednesday.
With this, there's going to be at least 40 games, and demos, that you can check out before they're released. At the very least, indie titles that people might've missed out on or didn't hear about because of event cancellations will get a chance to get the word out. They're bound to be a plethora of various genres and game styles, so check it out if you've got the time!
Well, you probably have nothing but time these days so, maybe it is the best time to get into some gaming.
The event will be available on the official Steam store page, and beings on Wednesday, March 18 at 10am PDT (Thursday, March 19th at 1am MYT) till March 23rd (March 24th in Malaysia).