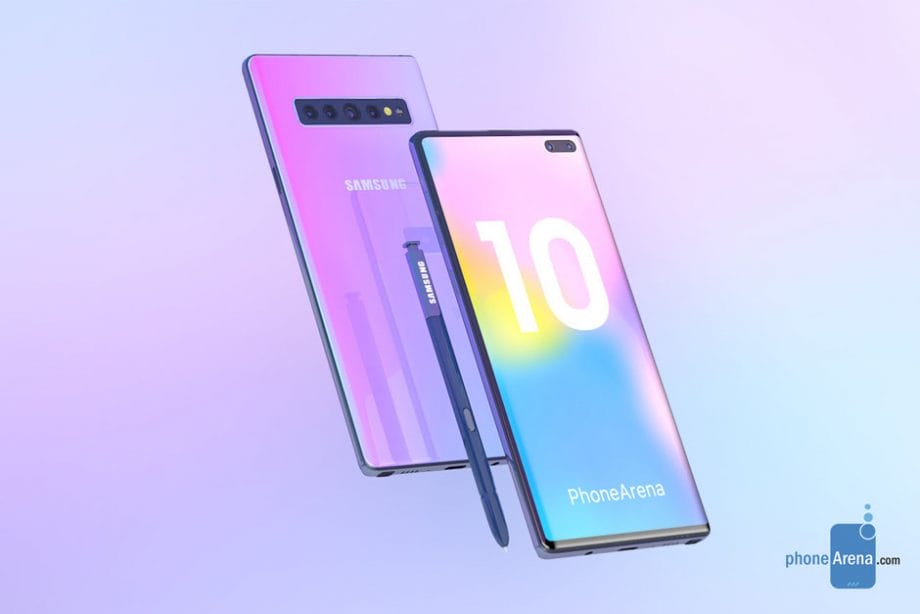 Samsung's Galaxy Note series will always be a topic of discussion, whether you like the phone or not. And this year, is no different. The Galaxy Note 10 has been rife with speculation, rumours, and leaks about what the phone will actually be capable of. The phone is months away from an official announcement and now's the perfect time to go through what we know. Let's keep in mind that these are rumours, or speculation. Not confirmed facts. But anyway, first off, let's talk about prices.
Price and Availability
The Samsung Galaxy Note 10 will probably be $999 (RM4100) like it's previous gen siblings. I think anything more than that, will cause an uproar in their community, so that should be the price unless the Note 10 includes something truly game changing. However, we do have reason to think that the price might be a bit more than that, and that it might be ranging from RM 4572-RM4988.
there will probably be a 5G variant of the device which will cost a bit more. That's pretty standard I'd say considering they did the same with the S10, and shouldn't think too much of it. There's also a rumour going around that Samsung are bringing 4 variants of the Note 10. We're not entirely confident on this rumour, but it could have a similar lineup to the S10 series. A budget Note E, a standard Note 10, the Note 10 Pro, and the Note 10 5G.
That's already 4 in a lineup, so that's what Samsung could be planning for their next generation Note devices.
Top Tiered Specs
The Note 10 series will probably have some of the more powerful hardware in smartphones this year. In most aspects, it should be quite similar to the S10 devices. And with that, the Note 10 will probably be packing the latest Snapdragon 855, at least 8GB of RAM, and atleast 128 GB of storage with SD card expansion, and at least a 4000 mAh battery. Well, there's no reason to think that Samsung won't get the best of their device into their main flagship.
In terms of cameras, we expect the Note 10 to at the very least, match the S10 in terms of 4 sensors, but which sensors those are, is still up for debate. One thing that we do sort of know, is that the Note 10 won't feature their new 64MP sensor. While disappointing, that doesn't mean that the Note 10 will have a beast of a camera setup. Samsung's devices do take some of the better pictures on Android, so I'm still confident on that part. The selfie camera might be a pop up, in conjunction with many newer devices this year, so there's that. Still, wouldn't it be cool if the camera was in the S Pen?
A Better Display?
The Note series is known for the ridiculously large displays, when the world was in a more compact form factor. But we expect the Note 10 use the same screen tech as the S10 did, and that includes the punchhole display. Now, we're not exactly sure if the Note 10 will feature the S10 design for their front cameras, or if they'll be opting for a pop up camera giving the users a full view display. One thing that we are fully expecting, is that one of their AMOLED screen. Hopefully, it might take the 90Hz refresh rate from OnePlus, who confirmed that Samsung were to thank for the OnePlus 7 Pro's display tech.
Otherwise, we're expecting a QHD AMOLED 60Hz screen, and we're pretty sure it'll still be just as snappy.