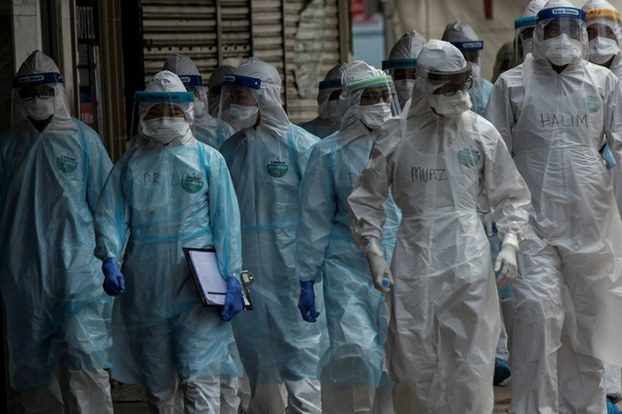 As much as certain people would like you to believe, the coronavirus pandemic is far from over. While some countries seem to have the pandemic under control, it only takes one person to be complacent for the virus to spread like wildfire. Many countries around the world are currently seeing record surges in coronavirus cases, and it's rather worrying.
According to the World Health Organisation (WHO), there was a record increase in the worldwide total number of coronavirus cases on Sunday, after a whopping 230,370 cases were reported in just 24 hours. According to the report, most of the cases came from the United States, Brazil, India and South Africa.
In the US, Florida now holds the unwanted title of the state that's reported the most single day increase in cases with 15,299, bringing the total number there to 269,811. It seems that the situation there is only getting worse, with a record breaking 66,500 new cases on Sunday, making it 60,000 cases or more for four of the past five days.
In South Africa, almost a week of back to back increases of 10,000 or more was followed by 13,500 on Sunday, which raised questions about whether or not a return to tighter restrictions would be necessary. In Asia, India's coronavirus caseload has also seen a record increase, with 28,637 positive cases in the past 24 hours alone.
And it's not just the aforementioned countries that are seeing surges. Countries like Brazil and Russia are seeing their numbers rise as well. With the sharp rise in cases around the world coinciding with the loosening of lockdown restrictions, you can't help but to wonder if we've gotten complacent with social distancing guidelines.
Governments around the world have been under intense pressure to reopen economies and allow businesses to be up and running again and it's understandable given that everyone has bills to pay but as the number of cases globally reach for the 13 million mark, you can't help but to wonder if it's worth the heavy cost incurred.
Experts have warned of a second wave for months now and by the looks of things, it may have already begun. While lockdown restrictions have eased in most countries, it's highly advisable for us to continue wearing a mask out, frequently sanitise or wash our hands, and carry on practicing social distancing.