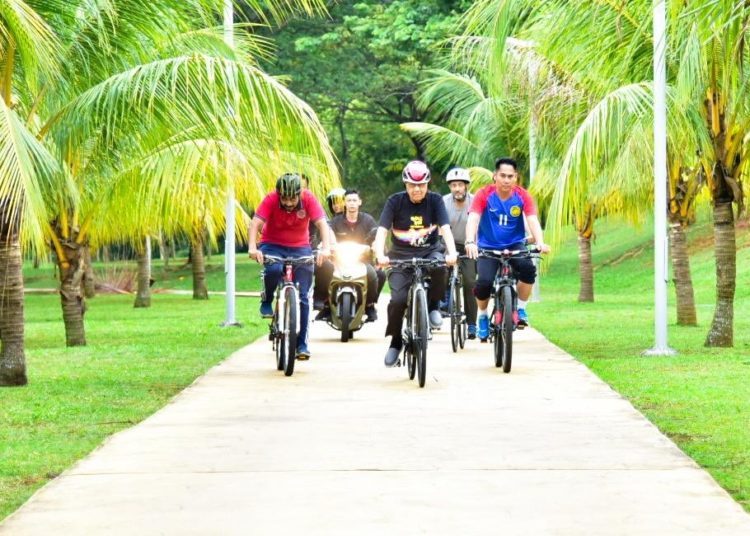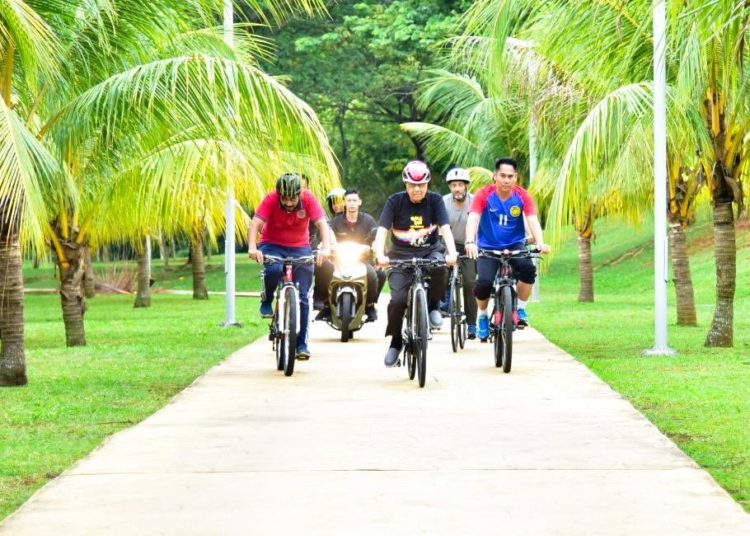 What did you do this morning? This is the question we should be asking ourselves of hearing what our ex Prime Minister who is 94 years old did today.
At a tender age of 94, Tun Mahathir who is absolutely remarkable and agile, rode 9km on a bicycle and instantly put many Malaysians to shame. His frequent frolics defies logic and his sharp witted comments can only point to a sharp mind. As we know not many nonagenarian are as able as Mahathir, the man is not only active in his morning soiree, he could also still become the next Prime Minister of Malaysia. On his ventures that many have accustomed to and yet amazes us includes him driving his own car and one point was spotted driving the Sultan of Johor during a visit there. When asked on his driving interest, its just replied with a cheeky smile.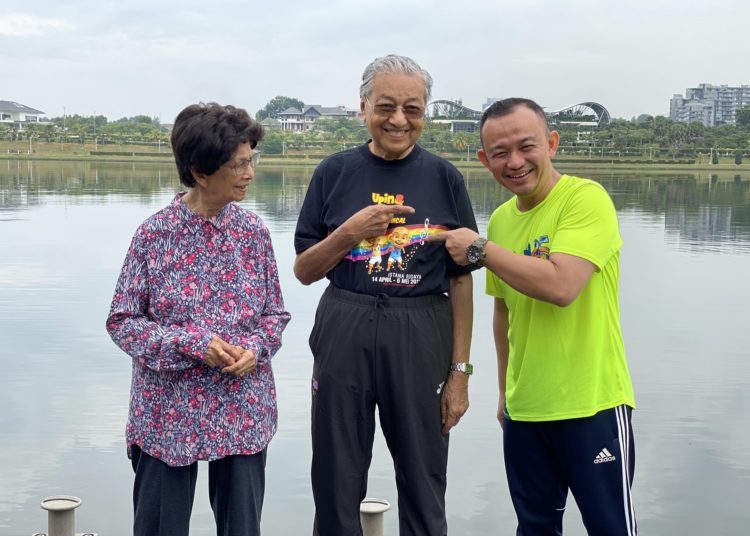 His cycling adventure was posted on his twitter account "Chedet" today, the post showed Mahathir riding with a group of people around Putrajaya's lake, among them were Dr. Mazlee Malik, who was the former Education Minister under Pakatan Harapan. Interestingly, while Mazlee looked like we was ready for the exercise, Mahathir simply wearing a black tracks with Malaysia's favourite animated character Upin & Ipin t-shirt. How cute is that?!
The PM headed the country for 22 years and made an astonishing comeback in GE14, during his tenure many industries were established including ICT and content creation. Les Copaque the animators behind Upin and Ipin, benefited greatly from his legacy.