Stardew Valley has received plenty of praise and success on PC and consoles. The farming sim, developed by Eric Barone, is now out on iOS and it looks like it's doing pretty well.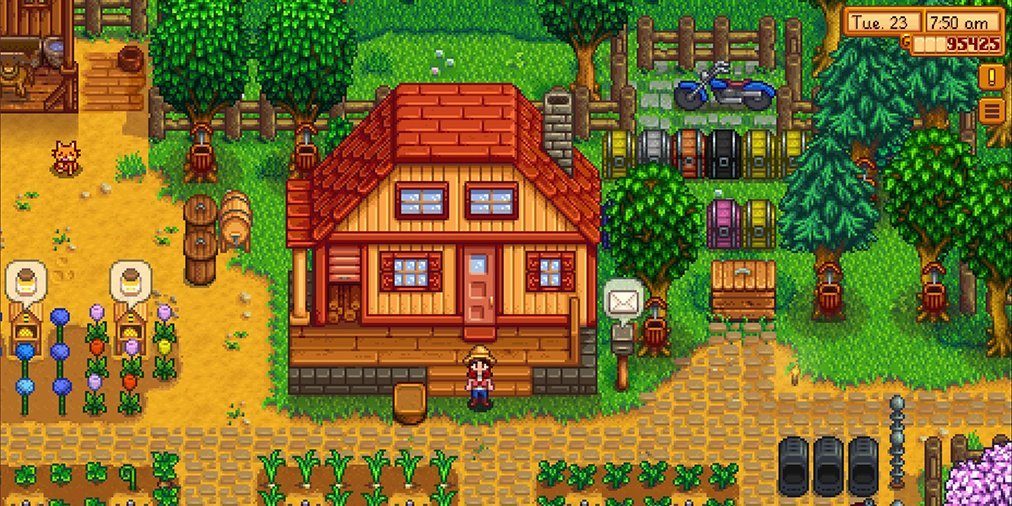 According to Sensor Tower, Stardew Valley grossed over $1 million on iOS since its launch three weeks ago. What's also impressive about this is that, unlike plenty of other service-based apps on the market, Stardew Valley is being sold as a premium game on the store. This means that it has no microtransactions, and instead offers a complete experience at the price of $7.99.
The majority of people who purchased the game were based in the US. Around 41% of buyers were from the US, while Japanese users made up 12%. Additionally, it looks like a significant quarter of the game's owners preferred to play on iPad rather than iPhone.
London-based mobile development studio The Secret Police collaborated with Eric Barone to make Stardew Valley on mobile a reality. The app features the full game with all of its features intact. The only main difference can be seen in the UI, menus and controls, which have been revamped to accommodate the touch screen.
While Stardew Valley features singleplayer content up to version 1.3, it does not have multiplayer or mod support. However, if you own the game on PC, you can transfer your data to the iOS version via iTunes.
You can purchase Stardew Valley on the App Store. The game is available now on iOS, PC, PlayStation 4, Xbox One, and Nintendo Switch. The Android version is expected to launch at a future unspecified date.