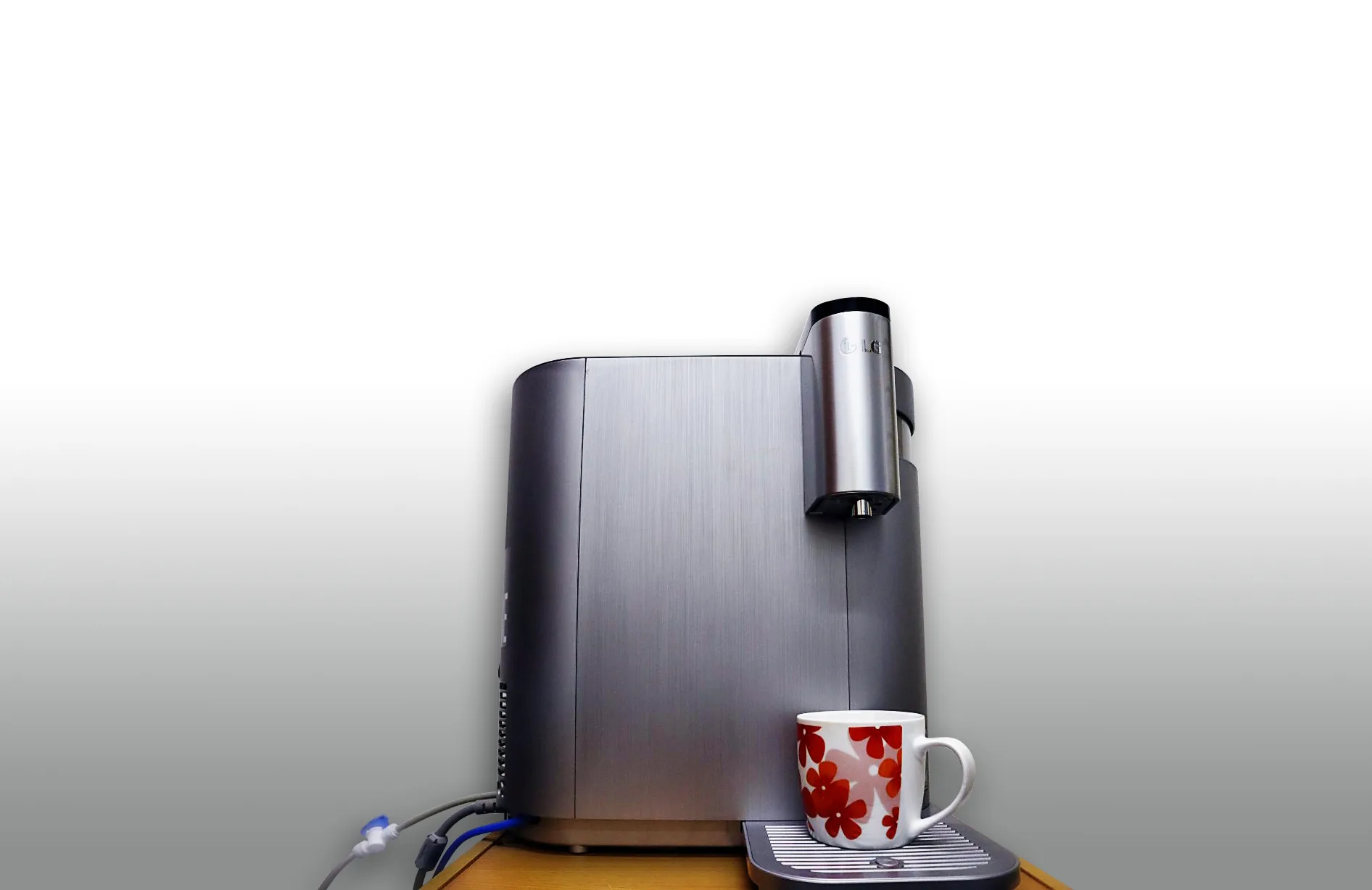 We got the opportunity to try out the new LG PuriCare™ 4-WARD Tankless Water Purifier for 2 weeks. For this review, I am going to break down our review to installation, design, usability, controls, cleanliness and I will give you my final thoughts at the end. Is this the water purifier for you? Let us find out!
Installation
The water purifier is tankless so obviously you are going to have to directly connect it to your water line at home or for a small space office. You would be happy to know it will not take long for the LG staff to help you install it.
All you must do is to make sure your plumbing is in good shape, and that the water pressure is strong enough. Other than that, LG will take care of the installation and you will be good to go!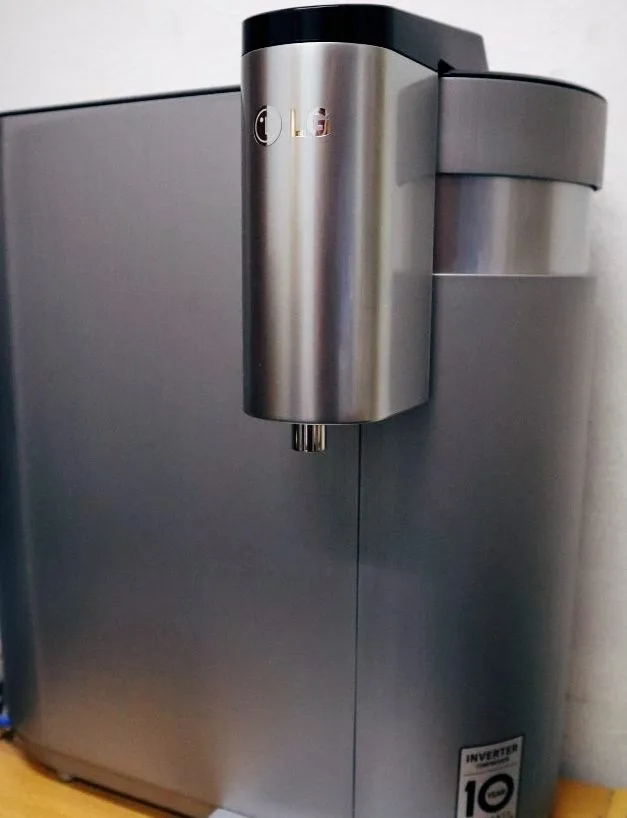 Design and Usability
The design of the LG PuriCare 4-WARD™ Tankless Water Purifier itself looks good. The 17 cm slim design is convenient that it will not take up too much space and you can install this pretty much anywhere with a direct water line. The colour we received was a very nice shade of Silver. You can never go wrong with silver!
Part of the design is its usability. We are big fans of the 4 Directions Moving Tap on the purifier, the fact that you can rotate the tap and the cup holder to your preferred side – left, or right and the tap comes down from the purifier into your mug preventing any spillage or hot water burn (as you can see in the video below). Either way, you will not have to worry about rotating the whole purifier to dispense your water.
Set to your preferred volume! The controls are very easy! pic.twitter.com/AnuVe42chw

— LiveAtPC.com (@liveatpcdotcom) November 6, 2020
If you are afraid your kids might play around with it and getting hurt by accidentally dispensing hot water on themselves, then you would be happy to know that it comes with a Child Safety Lock Function.
We have not had this problem as it was still brand new, but it is good to know that the water purifier has an indication lamp to tell you that the filter needs to be changed. The water drop button will change colour from blue to red.
Controls
Now the controls or buttons on the water purifier are very user friendly that there is almost no need for an instruction manual. So far everyone in our office seems to have had no problem getting water from the LG PuriCare 4-WARD™ Tankless Water Purifier.
My favourite feature of the purifier is that you can choose how much water you want in your cup or bottle. Users can select specific water volumes such as 120ml, 500ml, and 1,000ml. Just tap the button to your preferred volume and come back with the perfect amount of water filled up.
The LG PuriCare 4-WARD™ Tankless Water Purifier also allows you to choose between cold, ambient, and hot water temperatures as such 40°C for warm water, 75°C for tea, 85°C for coffee which is great for us working people. We need our hot coffee every couple of hours.
Cleanliness
Since it's a water purifier, obviously you would want to know how clean the water is exactly but you also don't want it to taste too processed.
You would be happy to know, for 2 weeks, we were very satisfied with the taste. The LG PuriCare 4-WARD Tankless Water Purifier has 3-Stage Filtration System; Pre-Carbon Block Plus Filter, UF Membrane Filter and Post Carbon Filter.
The 3-stage filtration system did a good job for the whole time we had the water purifier. The water taste great and absolutely refreshing.
App
A lot of new tech has an app to go with it. It's becoming a necessity now. You buy a smart device, there's an app that comes with it to make your life easier.
Just like other LG smart home devices, you can connect the LG PuriCare™ 4-WARD Tankless Water Purifier to your LG ThinQ app which is available on Apple AppStore and Google PlayStore. By using this app, you can directly check the status of the water purifier and keep track of water usage in real time.
Final Thoughts
Overall, I think LG's Tankless LG PuriCare™ Water Purifier makes a pretty good addition for your home or office space. The size is convenient for you to install it anywhere if there is a direct water line and decent water pressure.
It is very user friendly, you can teach your parents or grandparents on the controls and they won't have much problem understanding them. Not all of us are tech-savy so it's good to know that the controls are easy.
Of course, the water it produces taste great and fresh. So that is it for my review of the LG PuriCare™ 4-WARD Tankless Water Purifier. What do you think? Is this the one for you? Hope this review will convince you to get your next purchase from LG!