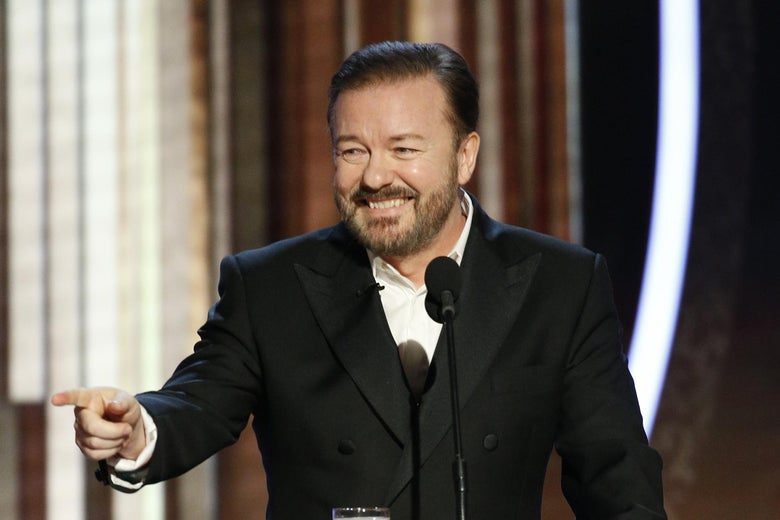 Ricky Gervais has sort of made a name for himself as a comedian who quite simply doesn't give much of a f***, and to be honest, thats what is so damn great about him. He's never been afraid to speak his mind no matter how insulting, flat or downright mean his jokes are. Heck, even the people at the Golden Globes seem willing to close one eye on how offensive he can be; he's hosted the awards show 5 times now.
The veteran British comedian, who started his opening monologue by informing the audience that this would be the last time he's hosting the ceremony, went off at pretty much everyone in Hollywood, calling them out for their hypocrisy, among a bunch of other things, in what is arguably his best opening monologue yet.
You can watch the whole thing below:
Here's @RickyGervais' full opening speech at the #GoldenGlobes

Absolutely savage. pic.twitter.com/xxk3LgQou3

— Caleb Hull (@CalebJHull) January 6, 2020
No one was spared, from jokes about Jeffrey Epstein's death to Leonardo Di Caprio's preference for younger women, the whole thing was vintage Ricky Gervais. The best part of the whole monologue however, came when he turned his attention to Apple. He touched on Apple TV+ a little before going straight into the company's sketchy labour practices.
Gervais basically called out Apple on their hypocrisy, exclaiming that Apple had "rolled into the TV game with a superb drama about the importance of dignity and doing the right thing, made by a company that runs sweatshops in China."
Savage.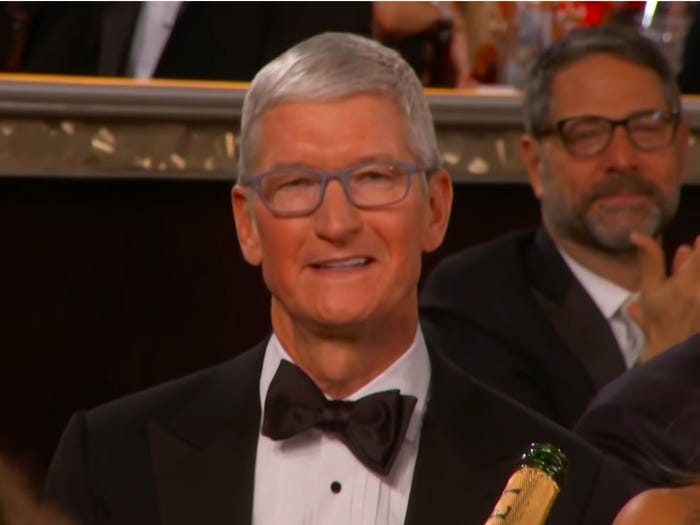 The best part about it all was when the camera panned to Apple CEO Tim Cook as Gervais mentions Apple's foray into streaming. It's almost like he knew he was about to get ripped to pieces. In a way, you've got to feel for him. This is Tim Cook's first Golden Globes and right now he's probably pondering if it should be his last. It's too bad the camera didn't pan to see Cook's reaction after the "sweatshops" jab but it was probably a lot  like Tom Hank's..
Tom Hanks' reaction to Ricky Gervais' opening monologue at the #GoldenGlobes https://t.co/JqAdJXRT1n pic.twitter.com/mt2muEi9Ju

— Variety (@Variety) January 6, 2020
Gervais then went on to call out the entire industry in what truly is a fitting goodbye to a job that in his own words, he never really cared about anyway.