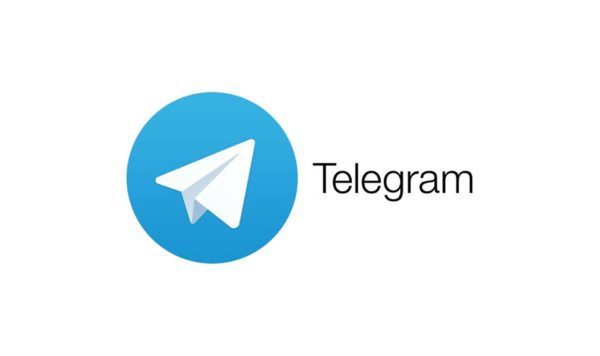 Prime Minister Najib Tun Razak has taken on to new social media app, Telegram the messaging service that offers more features than conventional application with added security encryption and can self destruct.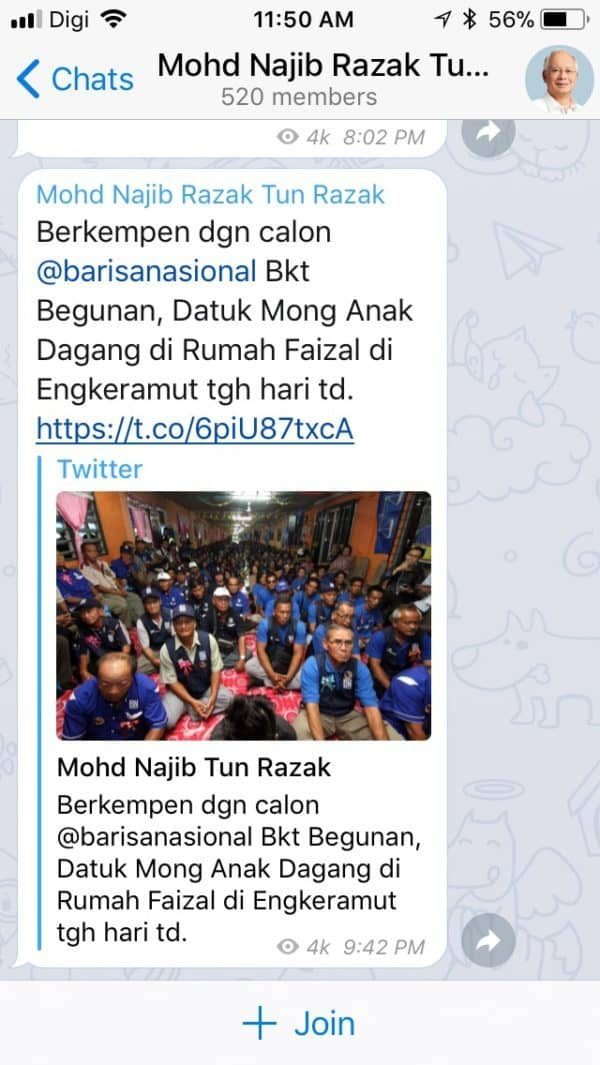 With his debut Najib (@NajibRazak handle) already has 7000 odd followers with 530 members, the Prime Minister has already taken on with new messages being broadcast especially on his campaign trail for the upcoming election. Currently active in various other platforms like Twitter and Instagram he will now add Telegram messenger as his communication platform. As of early 2016, the messaging app had over 100 million users on its channels and claimed had 50 million monthly active users, however the app did find itself in trouble in Indonesia when the government there decided to ban the service accusing of it being used by terrorists group in the country. Malaysia came out with a statement at that time, that it will be not following suit.
Telegram filled in the gap many other messaging service providers were not and registered itself as an organisation with no intention to make profits, the service promises to have no ads and will keep all personal data in the cloud and not use it for third party mining. It also ensures heavy encryption which virtually places all communication on the channel impossible to hack into, the ability to coordinate to over 20,000 members (mass messaging), destruct messages with a timer, send any type of document, no fear of fees as the service declared itself as free for life and no limit of file sizes. Works across all operating software both mobile and desktop: Android, iOS, Windows, Web, MacOS and Linux.
Recently services of its application in Asia was disrupted with LiveatPC.com breaking the story, however its being gradually restored and is fully operation now. With election days around the corner, the Prime Minister will be using any avenue he can get to reach out to young voters wherever they may be, even if it's just a fraction on Telegram.