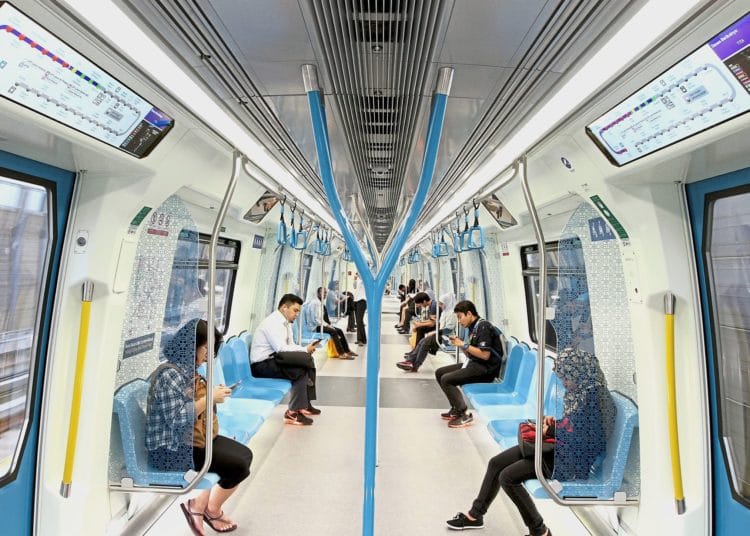 Public train system operator Prasarana is ready to amp the SOP if required by the government in view of the ongoing discussion that a tighter MCO is in the offing.
Speaking to reporters at an event in Penang, Chairman Datuk Tajuddin Abdul Rahman stated he has no problem in reverting to stricter SOP as before the easing was initiated. Reducing capacity and managing passenger load is part and parcel of operation. The SOP will definitely effect crowd movement and can lead to congestion at the stations. With nearly all public sector operating in full force, the pullback by the government will severely impact society who have just begun to resume work.
Security Minister, Datuk Seri Yaakob is set to announce new guideline tomorrow restricting gatherings and resort back to limiting the number of people gathering in public spaces. Hari Raya Haji exodus could also be halted to prevent active cases from spreading outside hotspot zones. Currently active clusters are concentrated in a number of states, namely Sarawak and Selangor.
Malaysians were warned from being too complacent after new Covid-19 cases started to surge in the country. After reaching a single case in July 1, we now are recording 20 over cases daily for the past week. According to Dr Noor Hisham Director General at the Ministry of Health, our Infection rate or R-nought is 1.36 from 0.3 three weeks ago, if it rises to 3.43 we can expect a lockdown again!