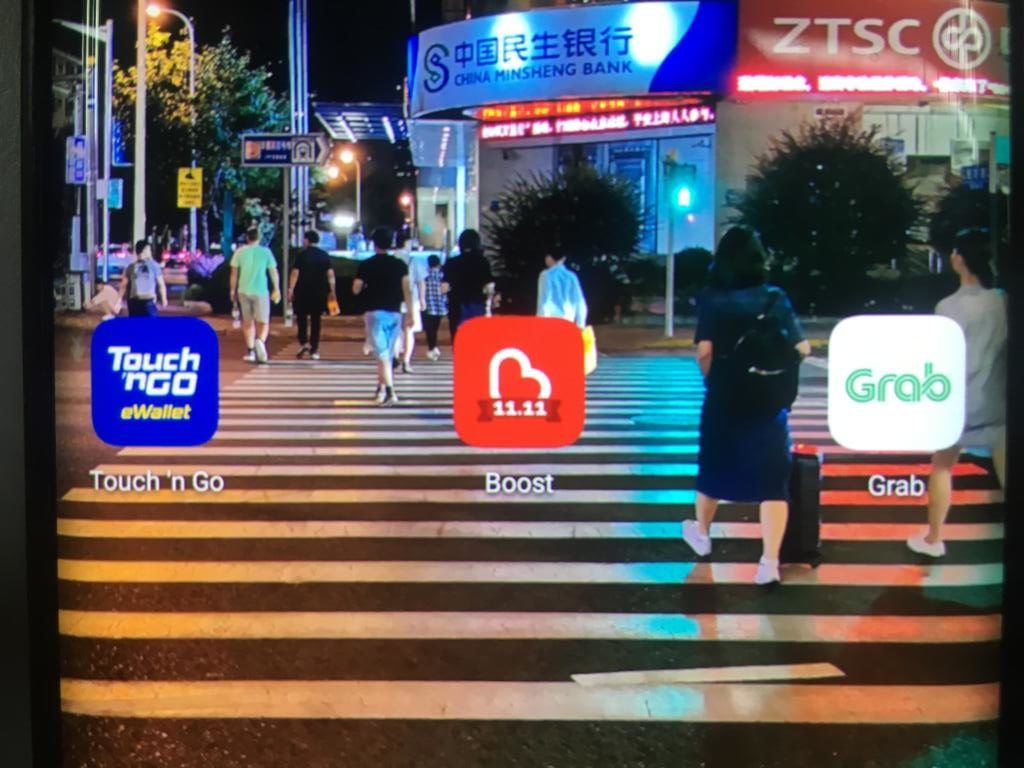 We've known for a while now that January 15th would mark FREE MONEY day (Of course I marked it in my calendar, free is me!). Malaysians would basically be able to claim RM30 free of charge from a list of selected eWallets as a means of incentivizing us to.. well, start using eWallets.
With the 3 selected vendors being TNG Digital, Boost and Grab, it's safe to say that the rakyat had a choice to make; Which eWallet should they use to claim the RM30 incentive?
Let's take a look at what each had to offer.
Grab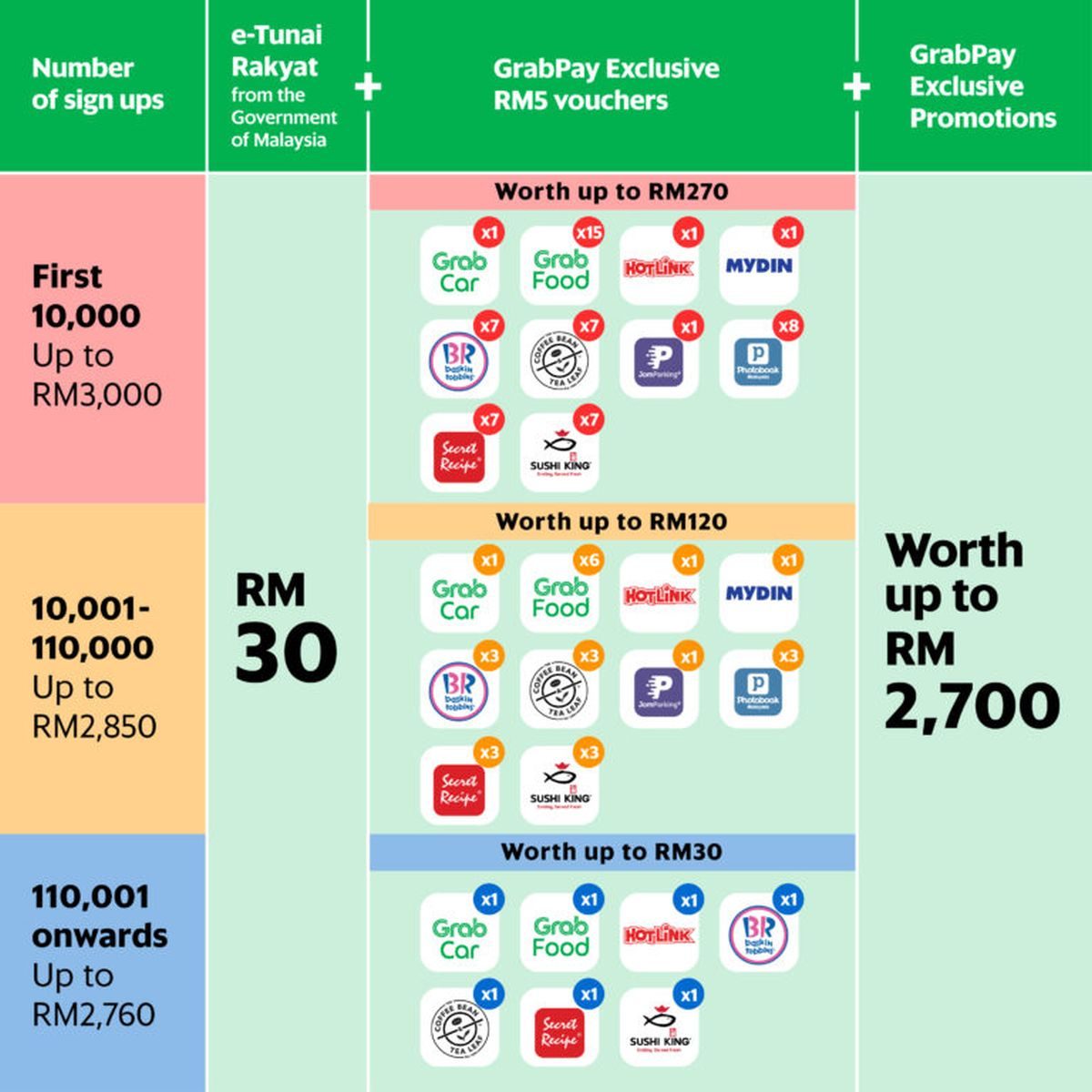 Claim your RM30 with Grab and enjoy 100x more in value, with vouchers and discounts worth up to RM3,000. Yup, that's right. Grab is leveraging heavily on it's ride hailing services, collaborations and partnerships to incentivize Malaysians for claiming their eTunai Rakyat incentive with them. With exclusive deals from the likes of The Coffee Bean & Tea Leaf, Baskin Robbins, Hotlink, Mydin, Secret Recipe and more, it's little wonder that the first tier of 10,000 sign ups, which come with GrabPay Exclusive vouchers of up to RM270, have already been snapped up.
Was it easy to redeem?
I myself opted to go with Grab and the process was both quick and rather effortless.
Boost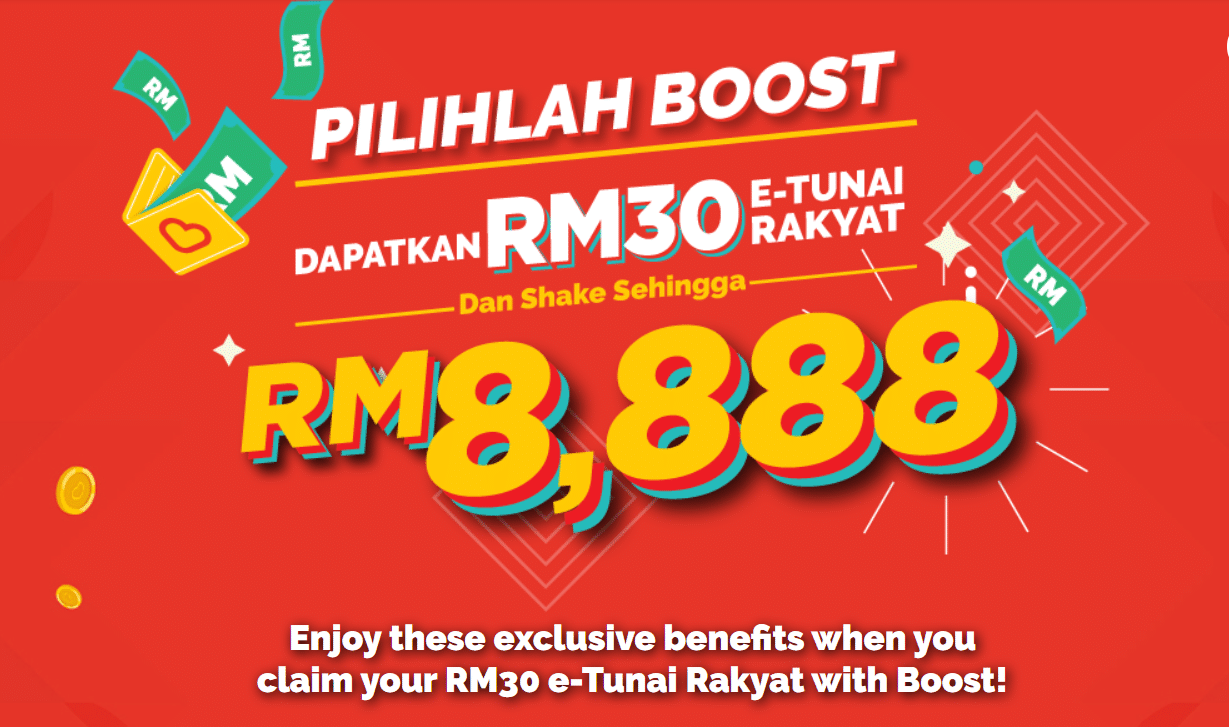 Use the Boost eWallet to claim your RM30 incentive and enjoy a shake reward of up to RM8,888! On top of that, you can also participate in the Ang Pao challenge that's on offer.
In all honesty, I've never really been a fan of Boost and it's Boost Coins and even after reading up on the site about how to enjoy these rewards, I'm still not. I've linked the terms and conditions of each promo above so you can try figuring out for yourself. But hey, if you swear by Boost then the promos do sound pretty enticing. I mean, RM8888?! That's pretty eye catching. Sadly, the whole shake & win thing is just not for me.
Was it easy to redeem?
A few people here in the office tried redeeming the RM30 with Boost and faced some difficulties with redemption but all in all, no hiccups.
Touch 'n Go eWallet

Lastly, we have the Touch 'n Go eWallet. Touch 'n Go eWallet probably offered the best deal when it came to claiming the incentive in the form of an RM30 cashback (The sneaky bastards weren't very clear that it was a cashback though). Everyone loves a good cashback and how it works is simple and easy enough to understand (cc: Boost). 
Spend a minimum of RM20 with the Touch 'n Go eWallet and you'll be entitled for an RM5 cashback. Users will get to enjoy this cashback a total of 6 times, which amounts to RM30. So, in a way, you get RM60 instead of RM30, which honestly sounds fantastic.
Too bad TNG Digital f**ked it up. The Touch 'n Go eWallet app today was basically the equivalent of a crash test dummy cause all it did was freaking crash.
It's sad to see that these backend problems are still plaguing the Touch 'n Go eWallet. This was it's chance to shine and while it may have come up with a great incentive, it failed in its execution and it seems to be a recurring theme with the app. At this rate it's only a matter of time before people start losing all hope and start deleting the app for good.
On top of that, Touch 'n Go's terms and conditions for the cashback are a joke. Users will basically need to make 3 transactions online or in-app, and another 3 transactions at retail outlets in order to enjoy the RM30 cashback fully. Hahahahaha, unreal.
Personally, the big winner out of today's battle of the eWallets has to be Grab. Grab managed to pair a holistic offering of rewards with seamless redemption, thus making the whole process surprisingly satisfactory.
Who did you redeem with and why? Let us know in the comments!