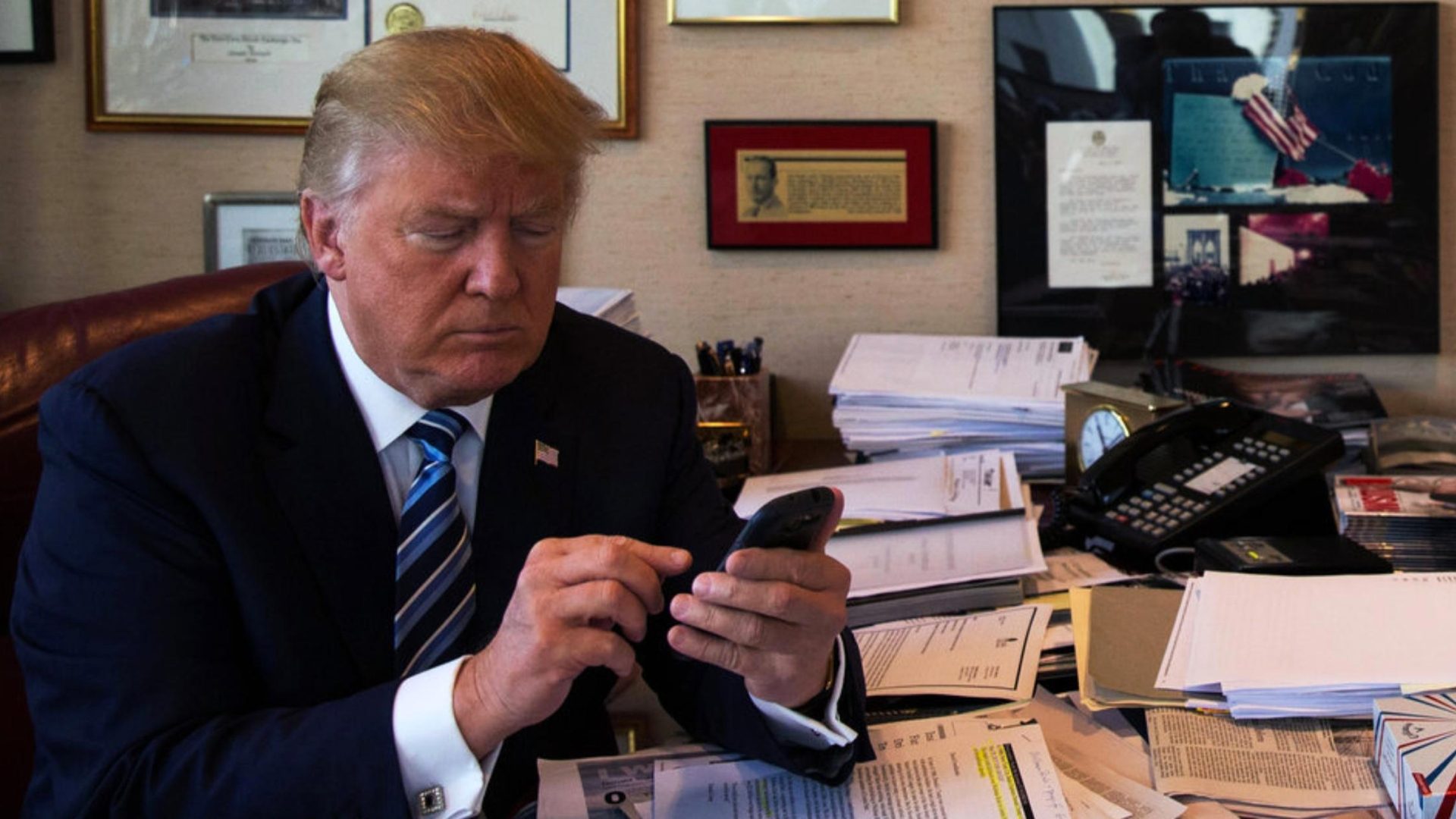 It's crazy to think that in 2020, something as menial as a retweet from the president of the United States could get the rumour mills churning. But that's just the juncture we're in right now. Donald Trump's avid use of the social media platform has got media publications scrutinizing his every tweet, and why not?
The US president tends to do things in a rather unorthodox fashion. Back in January, Trump took to Twitter to update congress on his decision to literally fire missiles into Iran, killing Iranian General Qasem Soleimani. If that hasn't convinced you of how effectively he uses the platform, earlier this month, he sent global oil prices sky rocketing with just ONE tweet.
So with that in mind, you can understand why this presidential retweet is coming under intense scrutiny. On Sunday, Dr. Fauci confirmed a damning New York Times report that indicated that Trump administration officials had actually recommended instituting social distancing way back in February, but were rebuffed until mid-March.
When asked if lives could've been saved had social distancing measure been implemented earlier, Fauci had this to say: "I mean, obviously, if we had, right from the very beginning, shut everything down, it may have been a little bit different. But there was a lot of pushback about shutting things down back then."
Unsurprisingly, Trump was not happy about the report. The president took to Twitter to attack the Times in a series of tweets, before retweeting a message that called for Fauci to be fired.
https://twitter.com/realDonaldTrump/status/1249470237726081030
The retweeted message was from an obscure Republican congressional candidate and included the line "#FireFauci". Needless to say, the hashtag was trending by Monday. It's worth noting however that the White House has come out and rubbished claims that the president was going to fire Fauci.
NEWS: .@hogangidley45 says Trump "is not firing Dr. Fauci" despite POTUS retweeting a tweet that concluded "Time to #FireFauci"

"Dr. Fauci has been and remains a trusted advisor to President Trump," Gidley says

Full statement: pic.twitter.com/r84FM6xKOz

— Alayna Treene (@alaynatreene) April 13, 2020
Of course, the had to politicize the issue but needless to say, they do have a point. Fauci has without a doubt been THE face of competence throughout the Trump administrations response to the coronavirus pandemic. He's been a regular at Trump's side during the White House briefings and in spite of having the impossible task of providing the public with accurate trustworthy information whilst also not getting on Trump's bad side, he's done the job splendidly.
So there you have it. This is probably just a blip in what has so far been a great job by the director of the National Institute of Allergy and Infectious Diseases. There can be no doubt that Trump is frustrated with Fauci, but there's no way this warrants a sacking.