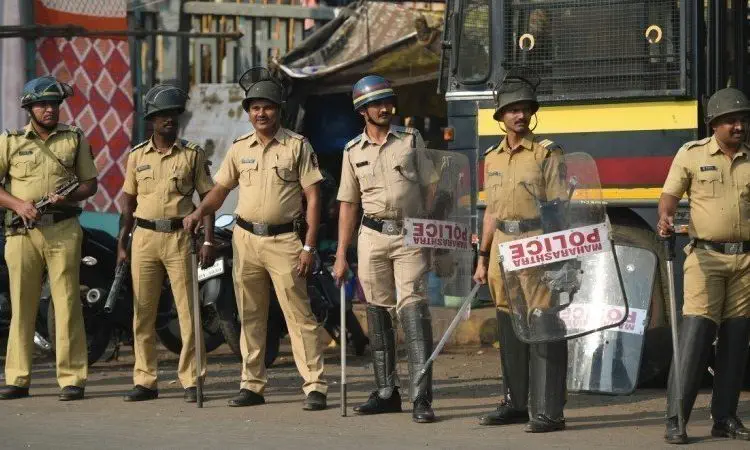 India is fast becoming a disorderly nation, the coronavirus pandemic and the ensuing lock down by the government is unleashing the worse in its people. In a recent case, a mob in Punjab attacked and chopped of the hand of a policeman who was doing his job enforcing the lockdown in the state.
CNN reported the attack took place when a vehicle carrying seven men belonging to a minority Sikh warrior sect were stopped at a police block and was asked for travel pass. One of the men took out a sword and chopped of the hand of the policeman who was also a Sikh. They went to attack the other policemen who were on guard at the check post injuring 6 others.
India has been on lockdown since March 21 and is due to end in April 14, however the effects of the movement tightening of 1.3 billion citizens is assisting in stemming the spread with the number of cases and deaths continue to rise. Punjab which will see the lockdown extended to end of April, has 151 coronavirus cases including 11 deaths. The state is having trouble coping with the virus and its people have little understanding on the purpose of the lockdown, taking vigilante operations against frontliners and police officers instead. Not too long ago, doctors and nurses were attacked and stigmatised for fear of transmitting the virus to the community in some cities. There were reports of doctors being thrown out of their own flats and prevented in carrying out tests in suspected districts where positive patients were detected.
We don't hear any other country treating their frontliners they way India is, it boils down to Modi and how his government is treating this pandemic. First he was slow to address the virus, and now fails to mange the public reacting like mobs after the lockdown took effect. Clearly Indians are unaware of the dangers of the coronavirus and Modi is not using his Ministry effectively enough to educate and communicate. In contrast, Malaysia has done a better job, preparing its people and Malaysians overall taking the MCO on their stride.
What we can't have right now is India spiraling into anarchy, positive Covid 19 cases are reaching 10,000 with 300 deaths a jump in daily numbers, and these are barely scratching the surface as many unreported cases are known to exist. Things are only going to get more intense and the nation needs its people to cooperate and rally together if the curve is to be flattened. At this moment, we only see chaos and a failing strategy.