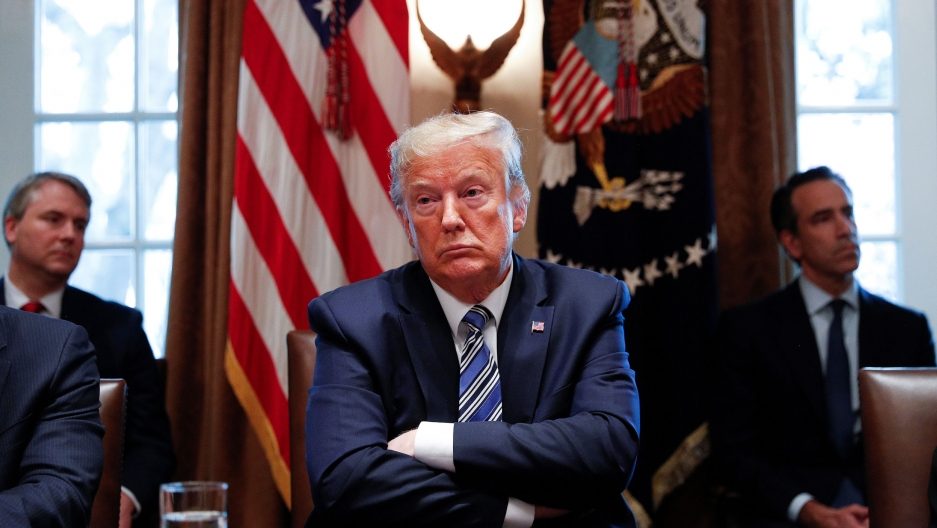 It's crazy to think that a world leader would pull a card used by pretty much every 10-year-old on the planet in the midst of a global pandemic, but then again, things like these aren't beneath Donald Trump.
The US president has reiterated his stance on China by saying that he doesn't want to talk to Chinese President Xi Jinping right now and even went as far as to speak positively about eliminating the largest trade relationship in the world.
Speaking to the Fox Business Network in an interview, the US president was asked if he had spoken to Xi Jinping recently, to which he said "we have a very good relationship" but "right now, I don't want to speak to him. I don't want to speak to him."
He went on to add, "We could cut off the whole relationship. If we did, what would happen? You'd save $500 billion," which is of course, an inaccurate statement but hey, it's Trump! I don't know about you but that doesn't sound like a very good relationship to me.
The US president is putting pedal to the metal on his insistence that China is to be blamed for the pandemic that's plaguing the world. He's gone on record several times to question not only the country's handling of the outbreak, but also insinuated that it could even be a man-made virus.
It's funny how friendly Trump was back when China had the most number of cases in the world, but with the US currently leading with 1,441,055 positive cases and 86,098 deaths, he's changed his tune rather drastically.
So here we are at this critical point in the fight against Covid-19, and yet you have the leader of arguably the most powerful nation in the world not only pulling the "I don't friend you" card on China, but also discussing with its allies on how it can punish Beijing for the outbreak, on top of contemplating the exit of Chinese companies that trade on the NYSE and Nasdaq stock exchanges.
As sad as it is to say, it looks like the anti-China sentiments are going to run deep into the year, because I'm pretty sure Trump is going to use this to fuel his bid for re-election come November.