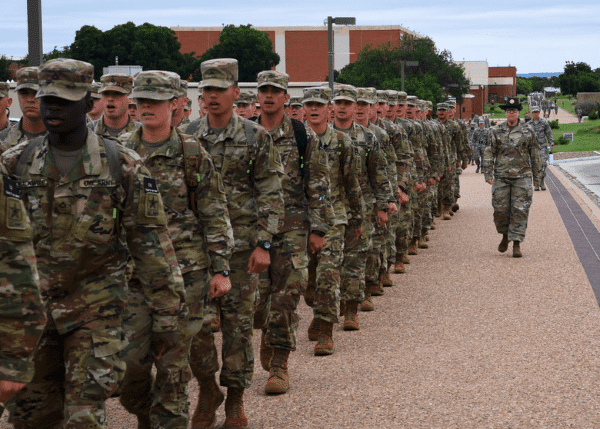 For some strange reason, not many have spoken about the US army's role in the fight against the coronavirus pandemic. Given how late the US' response was to the pandemic, you would've thought that the army would be mobilised to help ramp-up testing.
You'd be wrong. Yes, US president Donald Trump has decided to finally mobilise the American Army but it is in a bid to provide the coronavirus vaccine as rapidly as possible… The obvious problem here is, there's no known cure for the coronavirus as of yet.
Acknowledging the "massive job" that is disseminating the vaccine for the contagious virus throughout the country, Trump has opted to use every resource available to him in order to get this done. "Our military is now being mobilised so, at the end of the year, we're going to be able to give it to a lot of people very, very rapidly." he said.
While the mobilisation of the military is a smart move on Trump's part, you can't help but to feel like he's doing it wrong. Many, many health professionals have advised against citing unproven research on the novel coronavirus and yet Trump continues to disregard science as though it and sorcery are one.
He's already boasted that a vaccine would be available by the end of 2020 and while there are a number of proposed vaccines currently in development, Dr. Anthony Fauci, the country's top infectious disease expert, has gone on record to say that it could take up to 12 to 18 months to develop one.
The US currently leads the world with a total number of cases of 1,441,055 confirmed cases and 85,197 fatalities. In spite of this, Trump continues to tout re-opening the country to balance out the harm the coronavirus has done to the US.
Smart move by Trump or will this decision have some lasting effects come election season in November? Only time will tell.