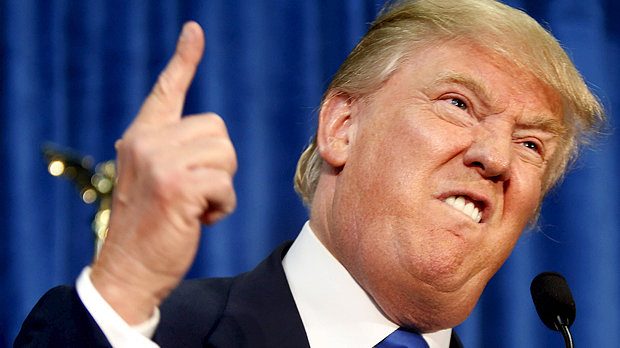 Trump can't stop with the blame game.
Donald Trump has done the most Donald Trump thing possible– Demand compensation from China for the spread of the coronavirus. The US president said in his press conference on Monday that he was considering seeking money from Beijing for its handling of the pandemic.
Just how much China is sharing with the rest of the world, and it's initial reluctance to divulge how bad the coronavirus is has come under scrutiny in recent weeks, but most world leaders are in agreement that the pointing of fingers can come later, with the priority right now being dealing with the spread of the virus.
Not Trump though. Back to his vintage best after taking the weekend off after he suggested that Americans inject disinfectant to fight the virus, he made it clear that his administration was looking into Beijing's actions to demonstrate that they are at fault for the pandemic's spread.
"There are a lot of ways you can hold them accountable,' Trump told the briefing. "We're doing very serious investigations, as you probably know. And we are not happy with China. We are not happy with that whole situation."
"Because we believe it could have been stopped at the source. It could have been stopped quickly, and it wouldn't have spread all over the world." he added.
The president hinted that the US could demand far more than US$160 billion dollars from China after acknowledging a report in German newspaper Bild calculated an 'invoice' of nearly €150billion (around US$162billion) in economic damage to Germany because of the crisis. Trump clearly want's more.
"Germany's looking at things, and we're looking at things, and we're talking about a lot more money than Germany's talking about," he said.
"We haven't determined the final amount yet. It's very substantial," Trump added.
It should really come as no surprise that Trump, who repeatedly ignored intelligence about how bad the virus can become and was also initially all too happy to accept the Chinese narrative, is now placing all the blame on China for the state of things right now.
Can't wait for what China has to say to this one.