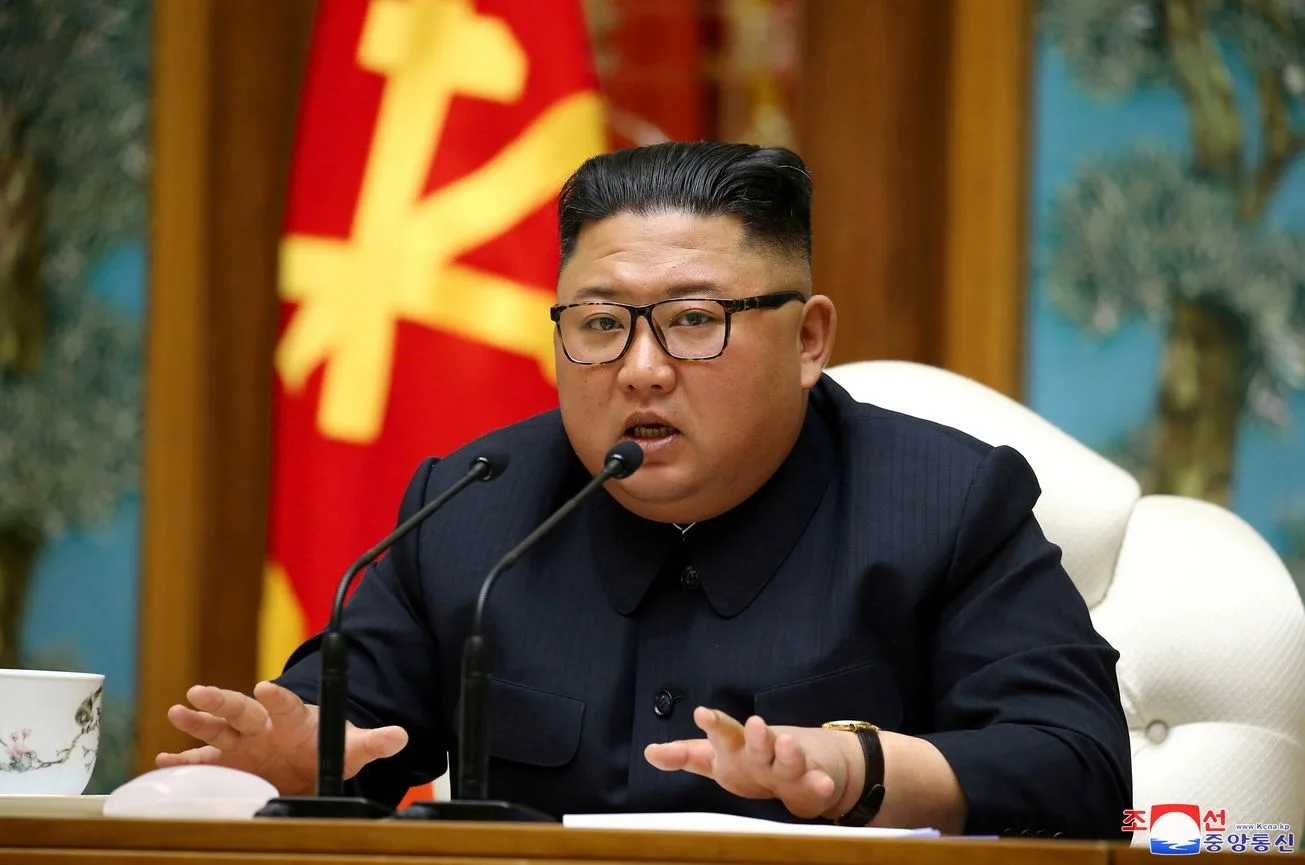 The health of North Korean supreme leader King Jong Un has become a hot topic of speculation lately. Ever since a South Korean based online newspaper that focuses on North Korea reported that Kim reportedly underwent a cardiovascular procedure because of "excessive smoking, obesity, and overwork," the rumour mill has been churning non stop.
Speculation is intensifying after Kim, who has not been seen in public since April 11, missed "Army Day" celebrations, his second no show at a public event after he missed the April 15 commemoration of the 108th birthday of his grandfather, North Korea founder Kim Il Sung, a celebration he's attended every year since coming into power.
From CNN reporting the US is monitoring intelligence that North Korean leader is in grave danger after surgery to South Korea saying the the leader was very much "alive and well." What the heck is going on and does anyone know where Kim Jong Un is?
Well, South Korea is adamant that Kim is fine and with officials insisting information of this nature is top secret and would not even be shared with allies such as China, its plain to see the country is skeptical of reports of his death.
Speaking to CNN, Moon Chung-in, the top foreign policy adviser to South Korean President Moon Jae-in, said "Kim Jong Un is alive and well. He has been staying in the Wonsan area since April 13. No suspicious movements have so far been detected."
As for the United States, Donald Trump has added to the confusion by quite literally contradicting himself when speaking about the North Korean leader. First, he told reporters that he had a "a very good idea but I can't talk about it now." regarding Kim's condition.. before stating just moments later that "nobody knows where he is, so he obviously couldn't have said it", in reference to news that Kim made a statement on Saturday.
Perhaps feeling the pressure to provide some proof of life, North Korea has published a letter from Kim Jong Un to South African President Cyril Ramaphosa sending greetings for South Africa's Freedom Day. The letter is dated April 27.
The most suspicious thing about this seemingly unsuspicious activity is the fact that for the past 16 years,
North Korea's No. 2 has traditionally been the one to send greetings for South Africa's Freedom Day. Make what you want of this but it is highly suspect.
Some are saying that the unusual lack of appearances from Kim could be down to the fact that Kim is just trying his best to avoid contracting the Covid-19 virus which makes sense, but experts say that this is unlikely given that it would puncture a hole in the state media narrative of how the crisis is being perfectly managed.
Whatever this is, the only game he's currently winning is hide and seek.