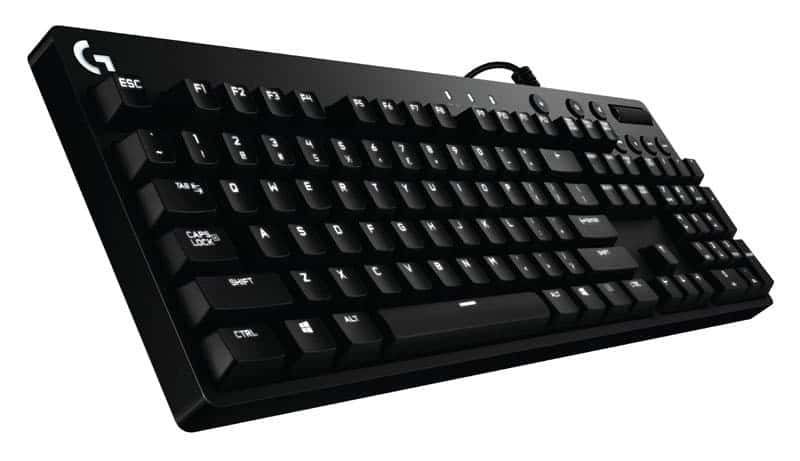 Brown is Best
Known as the best "middle-ground" switch in the Cherry MX switches line, the brown cherry keys on the Logitech G610 is one of the best keyboards I have used thus far (Corsair is far out of my budget). Its tactile bump feedback is great for your fingers while providing that audible 'click' every time you type. Each mechanal switch also comes with a lifespan of 50 million keystrokes so you won't have to worry about getting a new keyboard anytime soon.
Bright & Tight Lights
Much like any other gaming keyboard these days, the G610 comes with RGB backlit keys with the option of being totally customisable to suit your game style or preference when using for work. You can personalise each and every key light from a spectrum of 16.8 million colours – I can only recognise 16 colours at most – and even synchronise your lighting effects with other Logitech gaming gear. Now, you can keep track of specific spells and other commands by placing a specific colour over it.

Keeping It Clean
If you're anything like me (I sure hope to God you're not!), you would hate the constant fingerprint smudging on the keyboard. The material used for the keys is a fingerprint-masking matte surface, allowing you to stare at the keyboard with awe and glee without cringing at every smudge you see. It also doesn't have that plastic feel when you're typing, providing your fingers with comfort when you're constantly jamming away at it.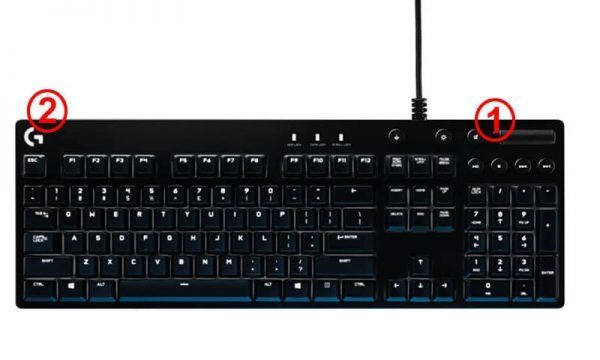 1 – Easy Media Keys
The G610 comes with five media keys – mainly play/pause, stop, rewind, forward and mute – and even a scroll wheel to adjust the main volume on your computer. It also has an LED off button to turn off the centralised LED backlit keys.
2 – Three-Step Setup
Most keyboards only have two modes – either it lays flat down or its tiled at eight degrees. The G610 comes with a four degree option, giving you more options to the keyboard's placement.
Specs
Price: RM599
Dimensions (HxWxD): 153 x 443.5 x 343 mm
Weight: 1.18 kg
Tactile Experience: Crisp
Connection: USB Connection
Cable Length : 2 m
Score
Value                – 8
Performance – 10
Features          – 9
Design              – 8
Usability          – 9

Total                 – 8.8
Verdict: Much cheaper compared to the G810 Orion Spectrum, the G610 is a much more affordable keyboard with eerily similar features and specs.