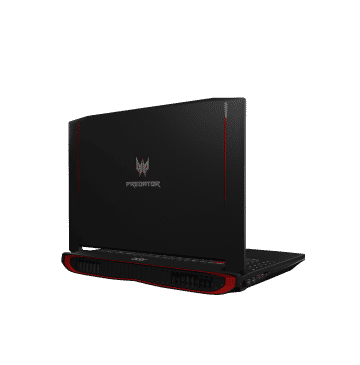 New York, is once again the venue where Acer announced a slew of new products and upgrades to its existing range of products. Among them, were the rising gaming series from the PC maker, Predator, with the all new  line which include Predator 17 X notebook and Predator G1 desktop series. 2016 being the year for virtual reality, the theme resonates strongly on the new machines, both the series are ready for VR devices from four major vendors: Oculus, HTC Vive, OSVR and StarVR.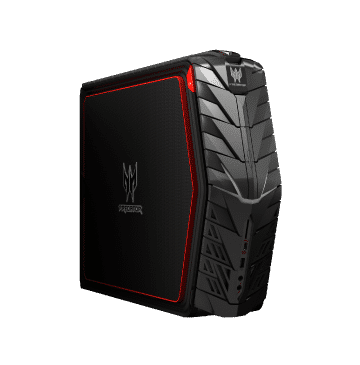 Which means you will just need to hook these devices up and you're ready for virtual reality gaming, there are already list of VR games like Valkrie, Temple Run and more. Exciting innovations such as a custom triple-fan cooling system will enable superior performance and desktop grade components that has been fitted in the Predator 17 X will allow gamers to enjoy industry-leading performance in these portable gaming machines.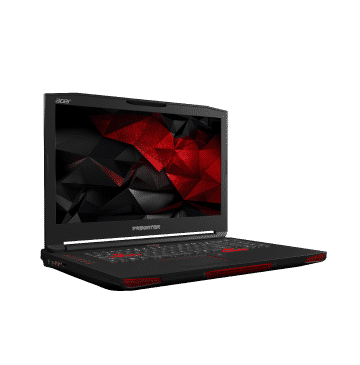 Predator 17X
The Predator laptops will give Asus ROG a run for the money, aesthetics wise both have their individual appeal but if you pit them just on looks Predator has a more dominant nature. 17 X comes fitted with Sixth Gen core i7-6820 HK processors and NVIDIA GeForce GTX 980 graphics giving the immersive reality any gamer would trade for. To keep things in perspective Acer has wrapped in a 17″ display that has 4K Ultra HD IPS,
Int eh belly of the beast you will also a DDR4-2133 memory and a enterprise level NVMe PCIe solid state drives in a three-SATA-SSD RAID 0 array for high data transfer speeds. Killer DoubleShot Pro enables Ethernet and Wi-Fi connections to work together, so gamers can use Ethernet for gaming while at the same time using WiFi for watching twitch.tv, listening to music or Skyping with friends. Thunderbolt 3 brings Thunderbolt to USB-C at speeds up to 40 Gbps, for one compact port that does it all – delivering fast, versatile connection to any dock, display, or data device. It is up to 8X faster than USB 3.0 and 4X faster than USB 3.1.
We will bring more from Acer New York launch in coming days.