HTC's two newest models – the HTC Desire 12 and HTC Desire 12+ – are now available in Malaysia! In fact, not only are they in Malaysia, but they're also on sale! As part of their official launch, 1,000 HTC Desire 12 and HTC Desire 12+ phones will be on sale on Shopee.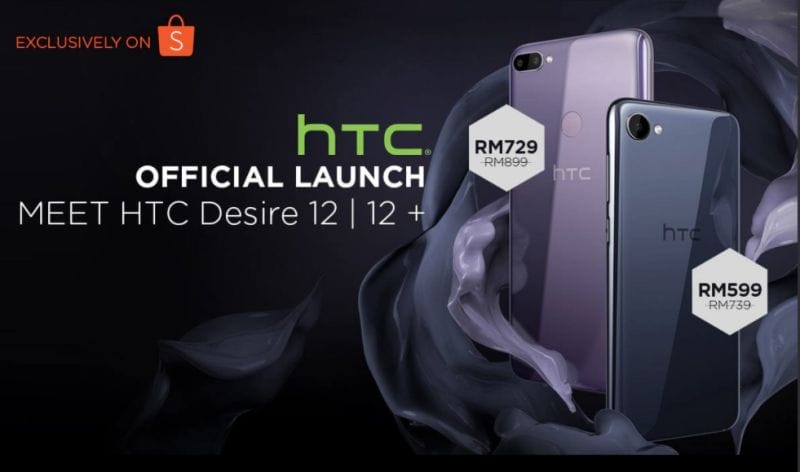 Yes, you read that right: you can buy both the HTC Desire 12 and HTC Desire 12+ at just RM599 and RM729 respectively. This is a significant drop from their regular retail prices of RM739 and RM899. You can get these deals at Shopee from 26 April, 9am onward. Get ready on time though; there's only 1,000 HTC units available on a first come, first-served basis.
Both phones feature large screens making YouTube-binging easier than ever; here is a 5.5-inch screen on the HTC Desire 12 and a 6-inch one on its bigger brother. Following recent trends, they come in an 18:9 full screen configuration. These phones also come with great cameras: a 13-megapixel camera with Phase Detection Autofocus for the HTC Desire 12 and a dual camera setup on the HTC Desire 12+. Their Liquid Surface also gives a premium look and feel to the phones.
For more information on the special deal for the HTC devices on Shopee, you can click here.