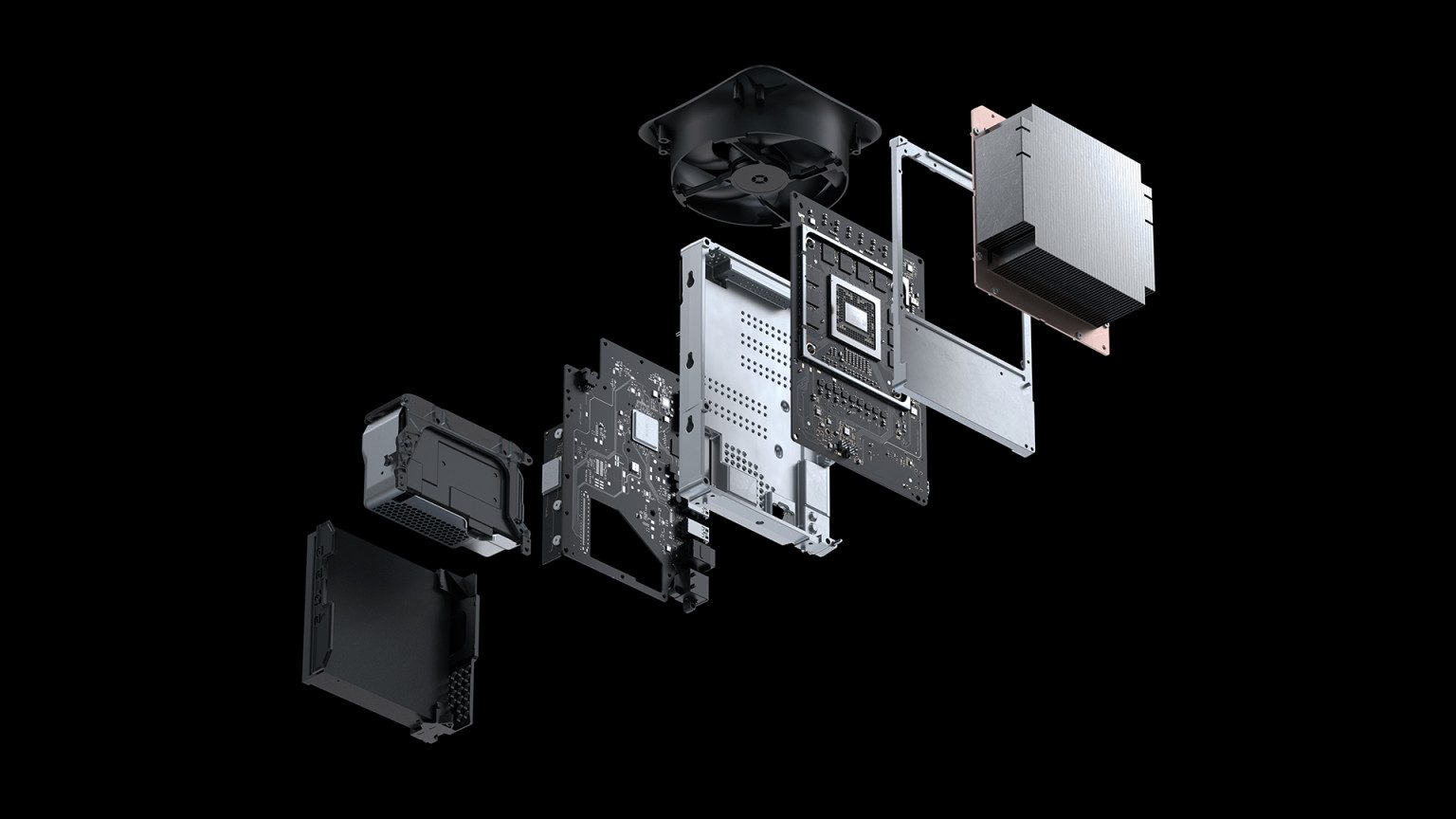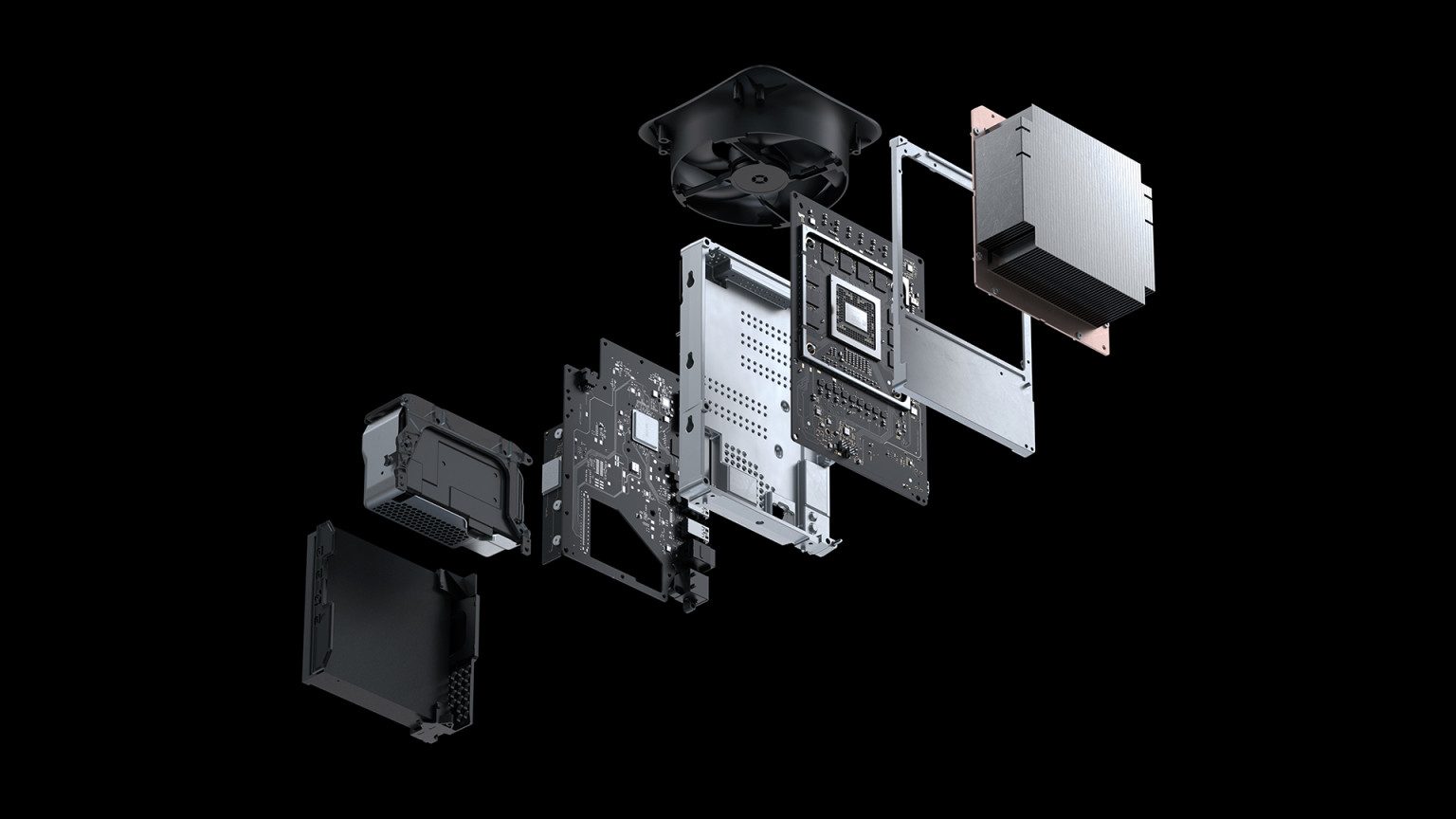 Xbox has come out the woodwork with even more spec reveals about their upcoming next-gen console, the Xbox Series X.  They've revealed the full specs, and it includes some removable storage support, faster load times, and way more.
The Xbox Series X will be equipped with a custom AMD Zen 2 CPU with eight cores clocked at 3.8GHz each. It will also come with a custom AMD RDNA 2 GPU with 12 teraflops and 52 compute units clocked at 1.825Ghz each. All this is based on their 7nm process which includes 16GB of GDDR6 RAM, and a custom 1TB NVME SSD storage drive.
The 16 GB of RAM they mentioned will be used in two different ways: 10GB for fast GPU optimal memory, 3.5GB for standard memory, and 2.5GB will be reserved for the OS. Users will also be able expand the storage with 1TB expansion cards at the back of the console, and it also comes with a 4K Blu-ray drive. They're pushing for an overall performance at 4K 60fps, up to 120fps.
They also showed off just how fast the new Xbox Series X is going to be in a demo video showing load times:
This is mostly thanks to their Xbox Velocity Architecture, which not only sounds cool, but makes games run more efficiently. They mentioned this would help them with Quick Resume between multiple titles, minimal load times, and 'fast travel' that's truly 'FAST'. Using the solid-state drive on the Xbox Series X, it should make for better load times and system speeds in general. The 'Xbox Velocity Architecture' is designed to improve integration of hardware and software for streaming of in-game assets.
On the design of the Xbox Series X, Microsoft have mentioned that they're using two mainboards, and that the whole unit is cooled by air being pulled in from the bottom, and coming out of the top with a 130mm fan. They call this their 'Parallel Cooling Architecture', which is also as cool as it sounds.
They're also focusing on ray tracing, as they showed that games will implement more realistic lighting changes in game, as well as improved shadows and cinematic effects. They showed this off with surprisingly Minecraft, as well has how the Xbox Series X optimises for Gears 5 with higher res textures, particles, fog, and more, and still running 60fps in 4K.
Speaking of 4K, the Microsoft's next-gen console will also support 8K gaming, with frame rates of up to 120fps in game. They partnered with HDMI forum and TV manufacturers to enable Auto Low Latency Mode (ALLM) and Variable Refresh Rate (VRR) on the Series X, as part of its HDMI 2.1 support.
That's a lot of specs, and it isn't even the full spec list. For more information on the Xbox Series X and what it has to offer, click the link here to see the full spec sheet and some insights behind the Xbox Series X.