Last night saw the second edition of the annual Esports Industry Awards, which focuses on all that has happened in the world of eSports for 2017. There were over 20 categories and over 500,000 votes placed during the event at The Brewery in London, England.
Here are some of the biggest winners, ranging from 'PC Player of the Year' to 'Player of the Year' and even the 'Breakthrough Game of the Year'.
Team of the Year – OpTic Gaming
The Call of Duty (CoD) team for OpTic Gaming has had a triumphant year, clinching the 2017 Call of Duty World League Championship. Not only did OpTic take home US$600,000 for coming in first, they also took out the likes of Team EnVyUs and Luminosity Gaming.
Breakthrough Game of the Year – PlayerUnknown's Battlegrounds
2017 saw the release of plenty of games but only one ever truly stands out. If you aren't sure as to what I'm talking about, it's none other than PlayerUnknown's Battlegrounds (PUBG), which have been on a hot streak of late. Although still in its early access phase, PUBG has already eclipsed 1.3 million players while selling over 10 million copies.
Live Event of the Year – League of Legends World Championship
Unsurprisingly, the League of Legends (LoL) Worlds 2017 takes the cake for the Live Event of the Year, which saw Samsung Galaxy take home the gold against SK Telecom T1.
Game of the Year – Counter Strike: Global Offensive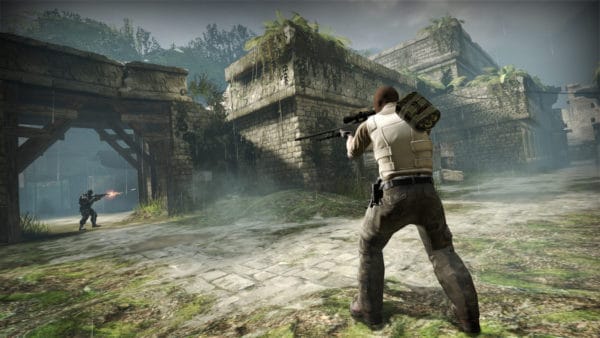 Taking the title for the second year in a row, Counter Strike: Global Offensive (CS:GO) has blown the competition away this year. With a large pool of both Premier and Major tournaments happening throughout the year, CS:GO has arguably one of the largest player bases on Steam, even if its one of the most toxic as well.
PC Player of the Year – Amer "Miracle-" Barqawi (Dota 2)
With the amount of talented and exceptional players in the top 10 pool, it is somewhat surprising to see Miracle- grab the honours. What makes this all the sweeter is that he tops out ahead against the likes of Daniil "Zeus" Teslenko and Marcelo "Coldzera" David from CS:GO, the legendary Lee "Faker" Sang-hyeok from LoL and even his own teammate and captain, Kuro "KuroKy" Takhasomi.